EWU-CRT Organizes a Research Seminar
---
Jan 15, 2019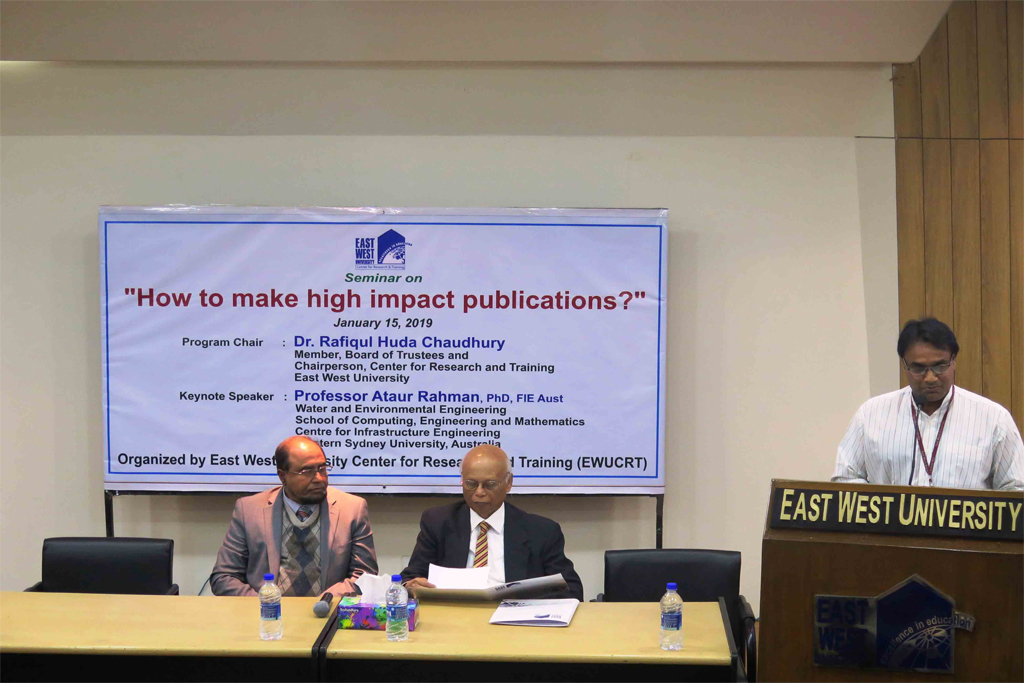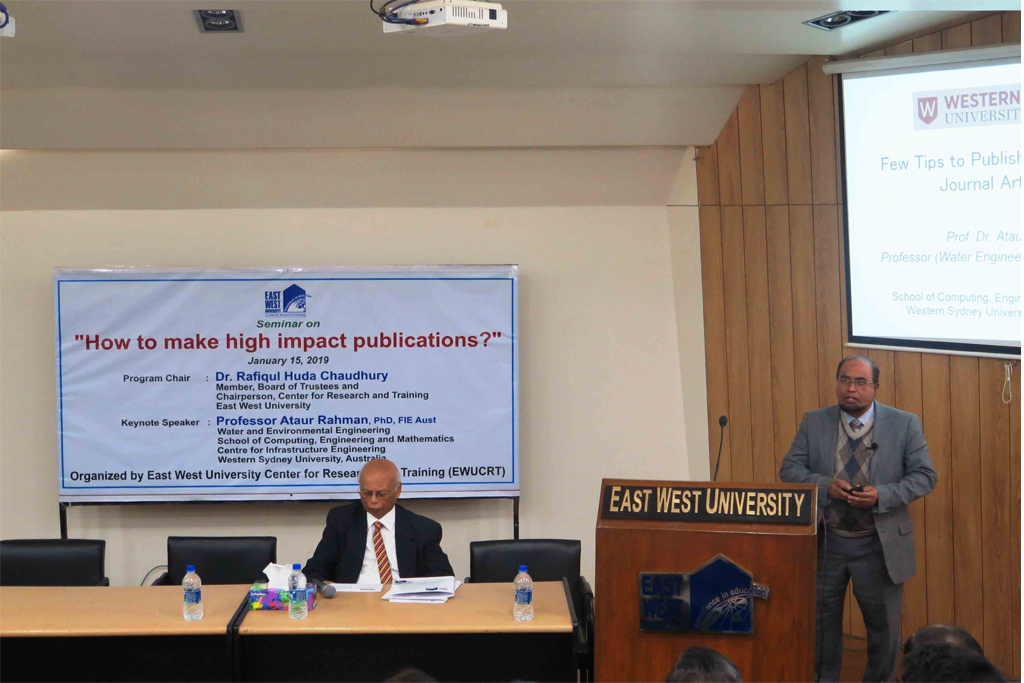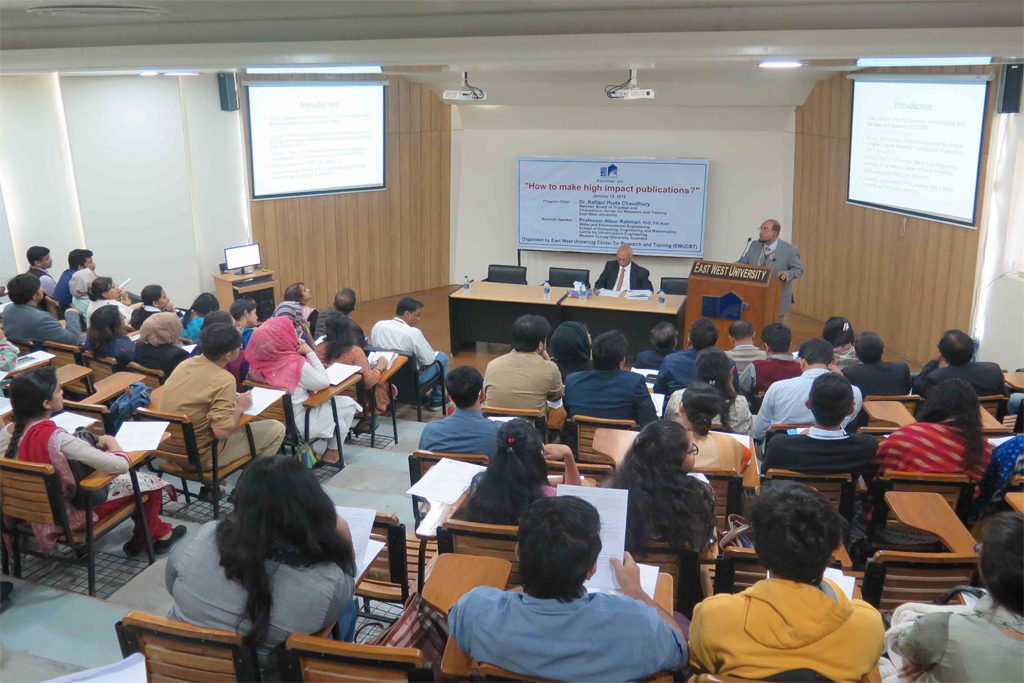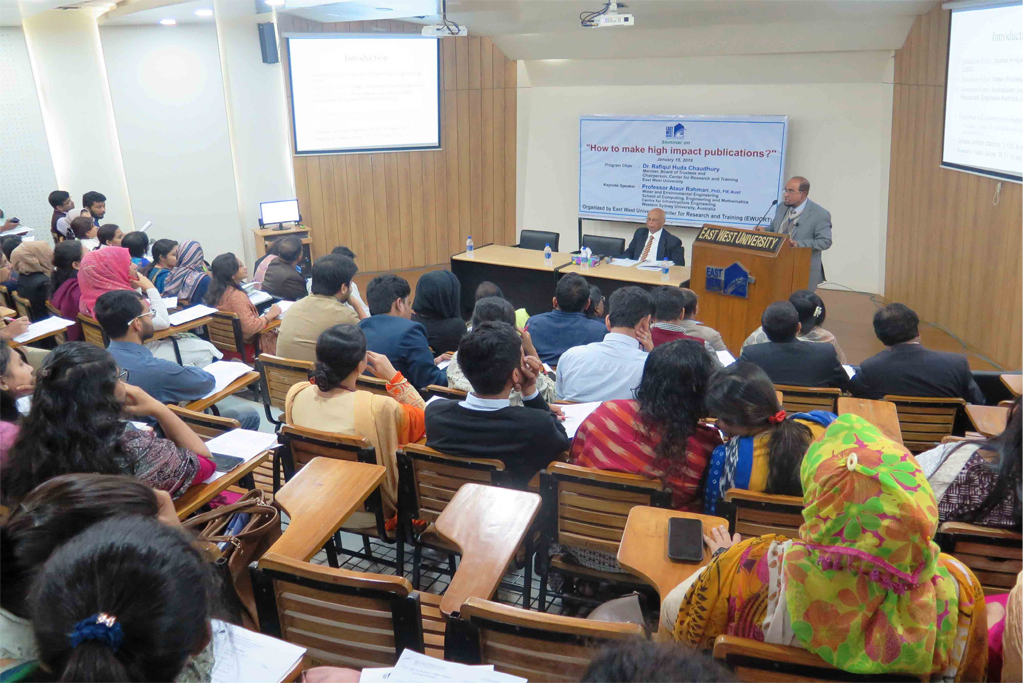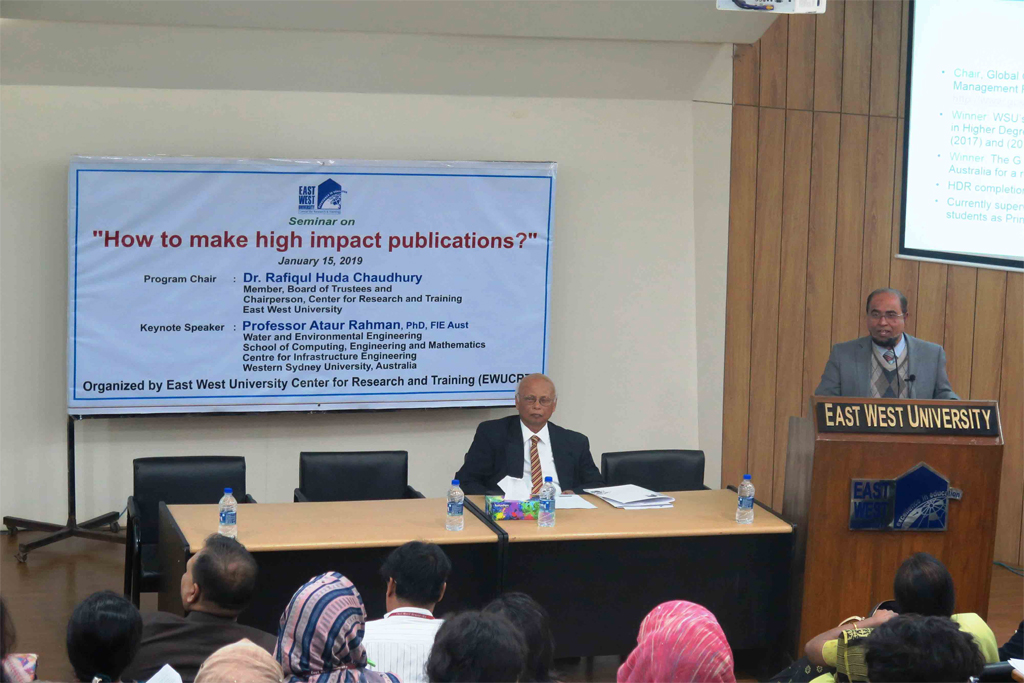 East West University Center for Research and Training (EWUCRT) organized a seminar on 'How to make high impact publications?' at the S.M. Nousher Ali Lecture Gallery of East West University (EWU) campus, Aftabnagar, Dhaka on January 15, 2019. The seminar was addressed by Dr. Ataur Rahman, Professor, Water and Environmental Engineering, School of Computing, Engineering and Mathematics, Centre for Infrastructure Engineering, Western Sydney University, Australia.
On the occasion, a research proposal on "River clean up by involving schools and universities in Bangladesh: Policy developments" also presented by Dr. Ataur Rahman. Dr. Farhana Ferdousi, Associate Professor, Department of Business Administration, EWU is the co-researcher of the research project.
The seminar was conducted by Dr. Rafiqul Huda Chaudhury, Member, Board of Trustees, EWU and Chairperson of EWUCRT. Professor Dr. Muhammed Shahriar Haque, Executive Director, EWUCRT, along with faculty members and students of EWU, officials of EWUCRT, also attended the seminar. A lively question-answer session followed the seminar presentation.