East West University Arranges a Workshop
---
May 24, 2016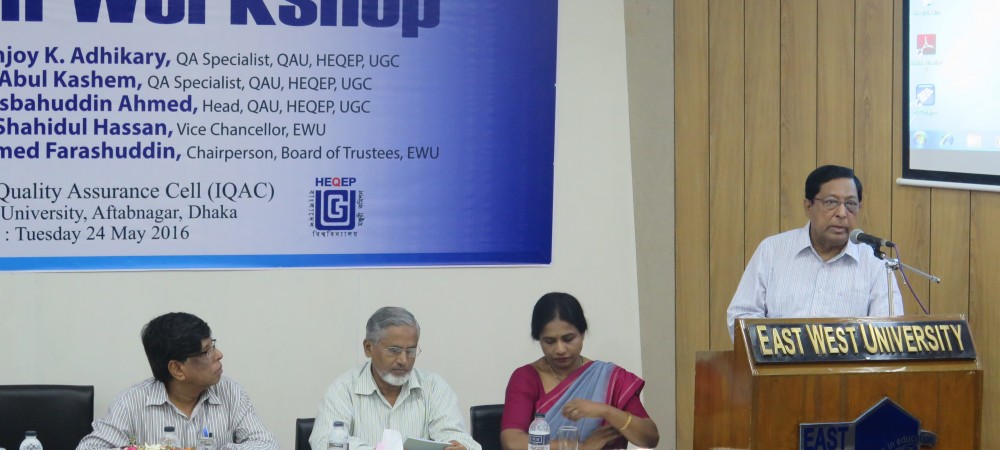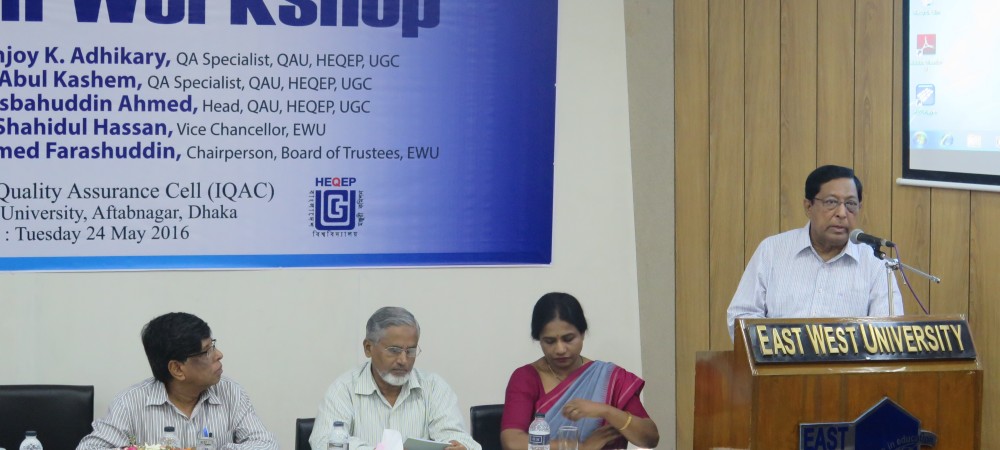 Institutional Quality Assurance Cell (IQAC) of East West University (EWU) arranged an "Inception Workshop" at 'Nousher Ali' lecture theatre of EWU campus, Aftabnagar, Dhaka on 24 May 2016. The workshop was arranged in collaboration with Quality Assurance Unit (QAI) of University Grants Commission (UGC) and World Bank-funded project: Higher Education Quality Enhancement Project (HEQEP).
The workshop focused on an in-depth analysis of how to ensuring the international standards of higher education in Bangladesh. Speakers highlighted the necessity of Higher Education Commission and Accreditation Board in Bangladesh for ensuring the quality of higher education.
Prof. M. M. Shahidul Hassan, Vice Chancellor of EWU was the Chief Guest of the workshop. Prof. Dr. Mesbahuddin Ahmed, Head, QAU, UGC, Prof. Dr. M. Abul Kashem, Specialist, QAU, UGC and Prof. Dr. Sanjoy K. Adhikary, Specialist, QAU, UGC were the Special Guests and session speakers of the workshop. Dr. Mohammed Farashuddin, Chairperson, Board of Trustees of EWU and Former Governor of Bangladesh Bank Chaired the program. Prof. Khairul Alam, Director, IQAC and Dr. Sufia Islam, Additional Director, IQAC of EWU also spoke on this occasion. A.Z.M. Shafiqul Alam, Treasurer of EWU and a large number of faculty and section head of EWU were present in the workshop.