Success of EWU Civil Engineering Dept. Students in National Concrete Feast 2023 at CUET
---
Jan 23, 2023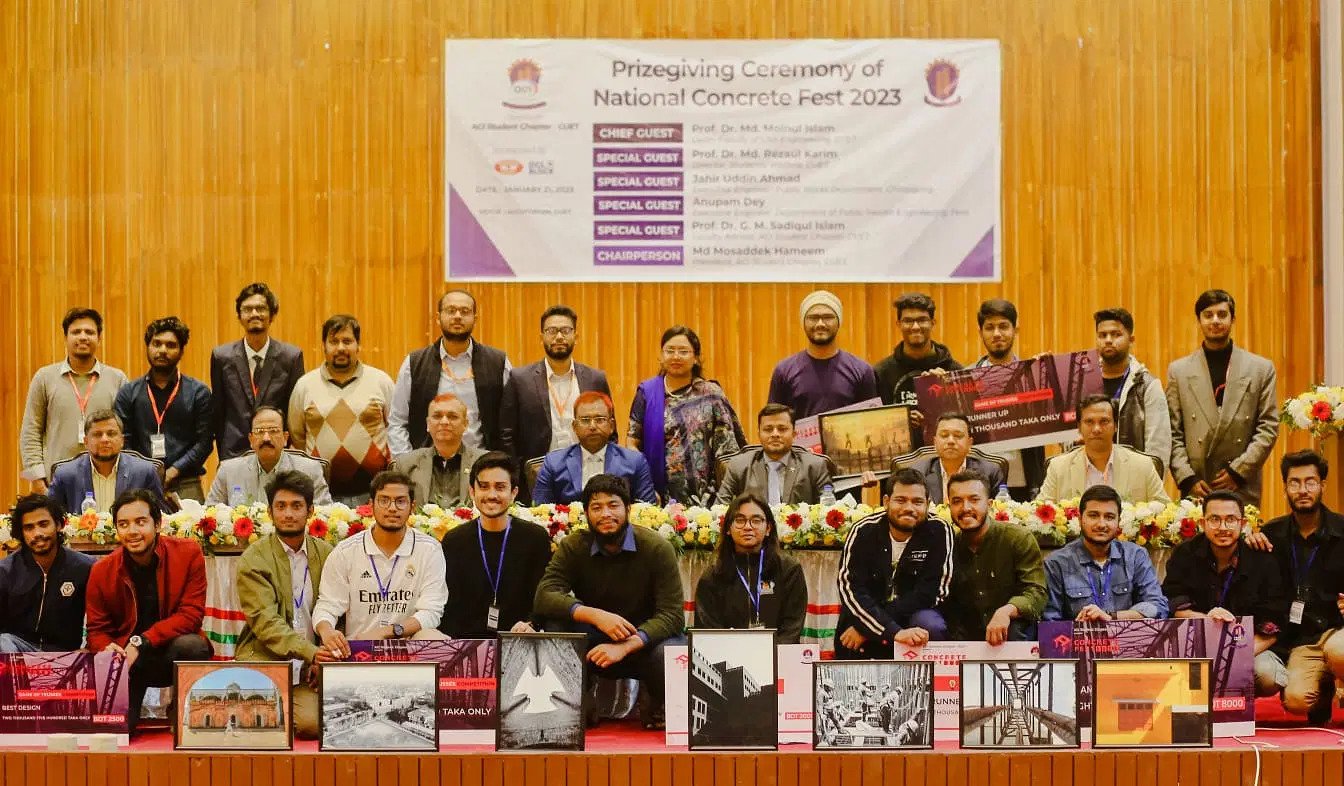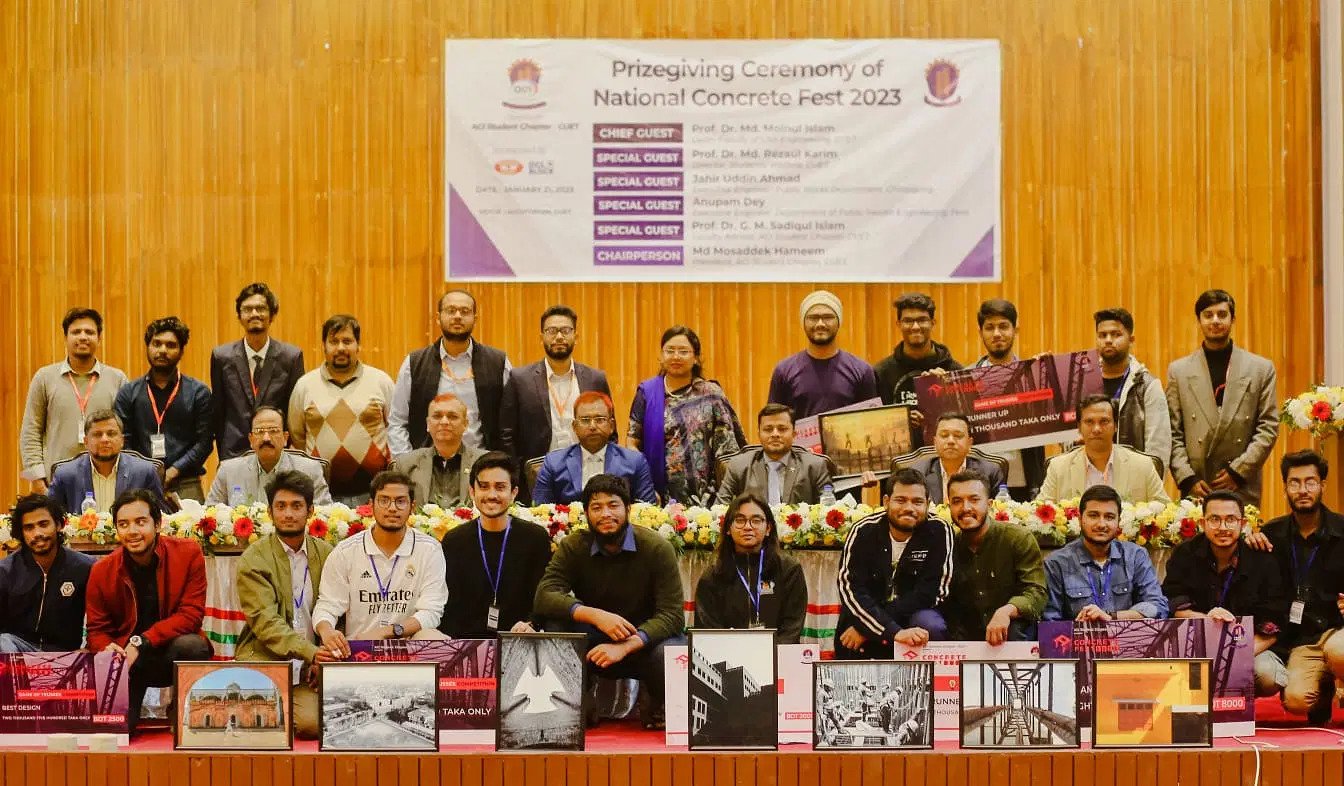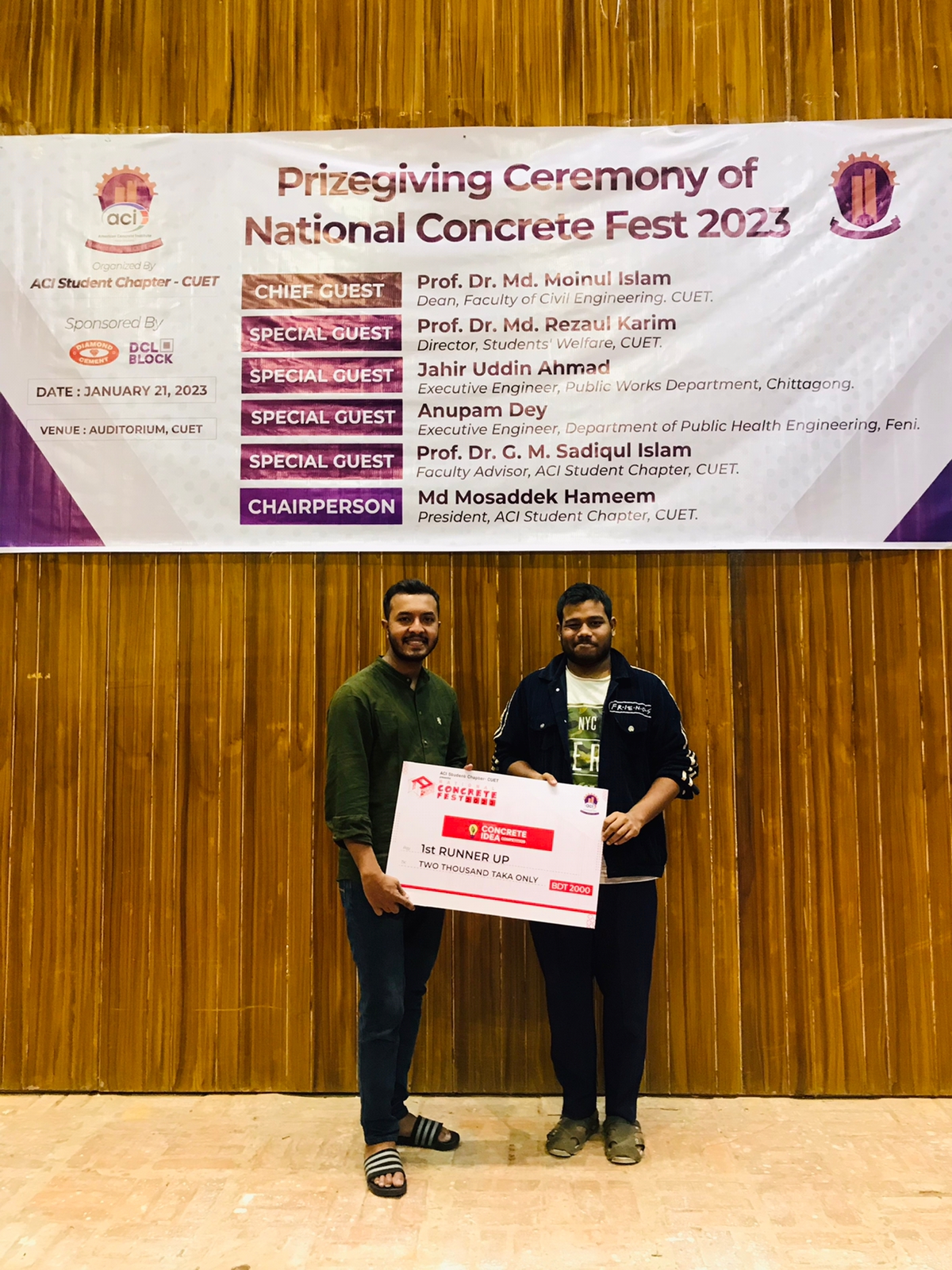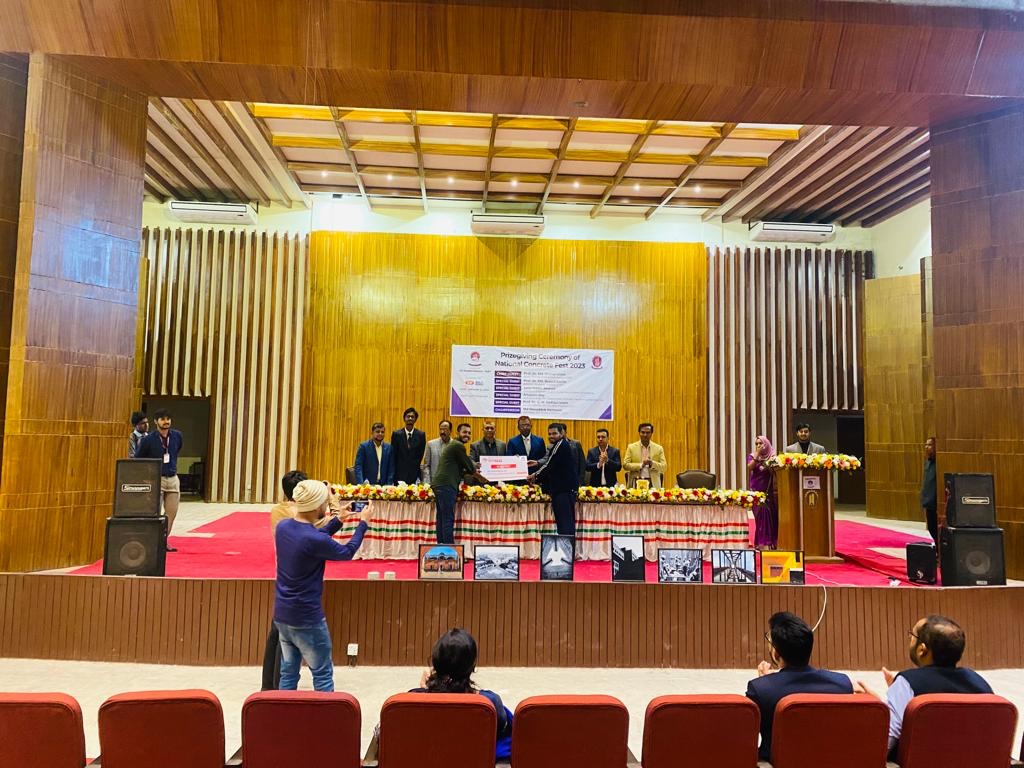 Students from the department of Civil Engineering, EWU secured 2nd position in Concrete Idea Competition and 5th position in Game of Truss Competition in the National Concrete Fest 2023 organized by ACI Student Chapter CUET, Chittagong, Bangladesh. Approximately 95 teams of 250 students from different universities across the country including BUET, CUET, IUT, SUST, AUST and SUB etc. participated in the event. The program was held on 20-21 January 2023 at CUET campus, Chittagong, Bangladesh.
The EWU team comprising of Md. Azadur Rahim Chowdhury Bilash and Md. Naymul Alam proposed a green concrete theme on "Development of Microbial Concrete using Prochlorococcus Bacteria" topic through presentation and placed the 2nd position in the Concrete Idea competition. Another team consisted of Md. Mustafizur Rahman and Shaikh Zamiul Ahmed secured 5th place in the Game of Truss competition. Their truss took a failure load of 50 kg.
Mr. Hakim Ali, Director, Diamond Cement, Engr. Anupom Dey, DPHE, Engr. Jahir Uddin Ahmed, PWD, Prof Dr. Md. Moinul Islam, Dean Faculty of Civil Engineering, CUET, Prof. Dr. Rezaul Karin, Director, Student Welfare, CUET, Prof. Dr. Sadiqul Islam, Advisor, ACI Student Chapter CUET and many other govt. and private high officials were present in the prize giving ceremony. The department always encourages their students to participate such kind of competition to judge and improve their ability of critical thinking.