EWU-CRT Organizes a Research Seminar
---
May 22, 2019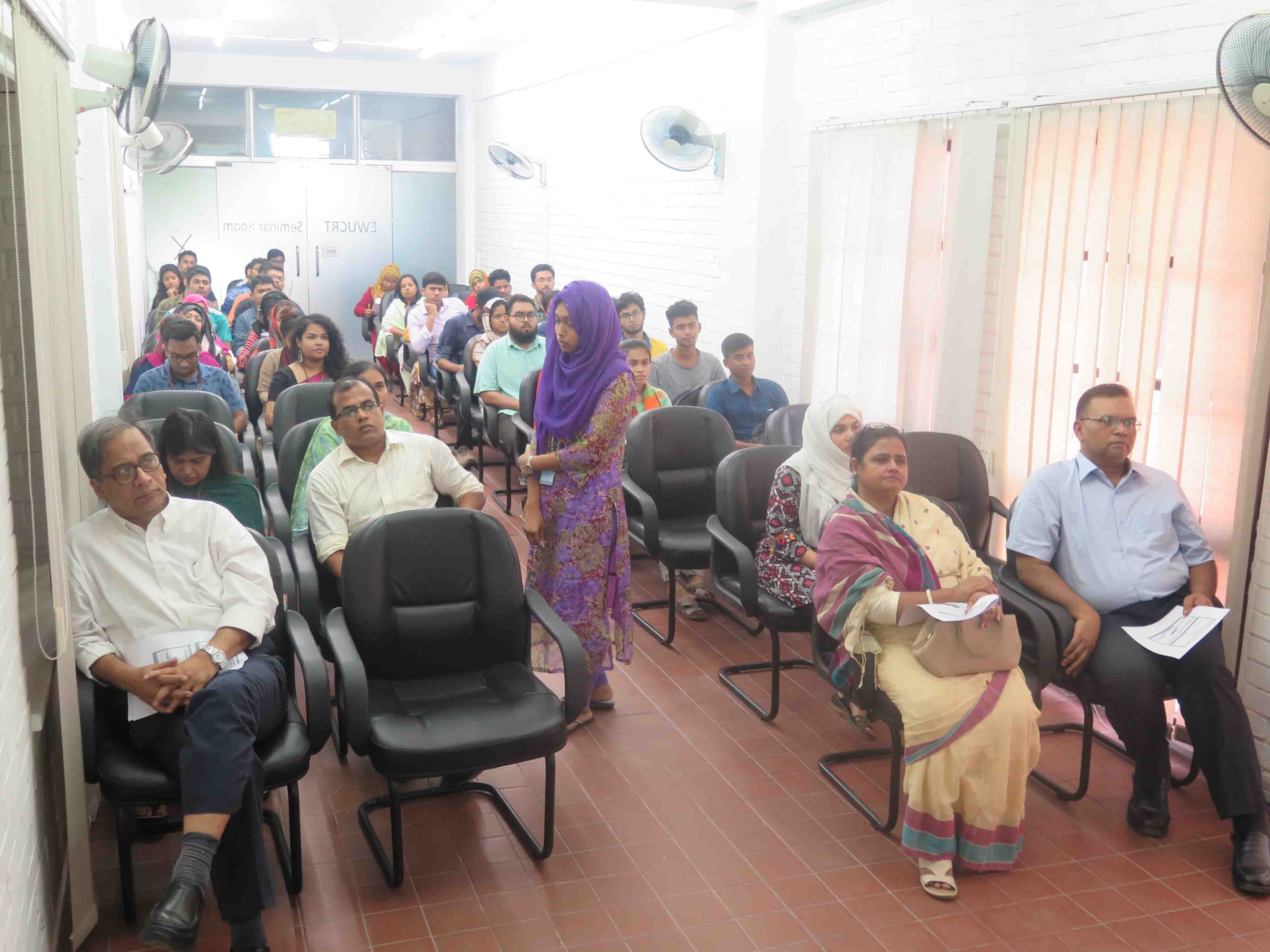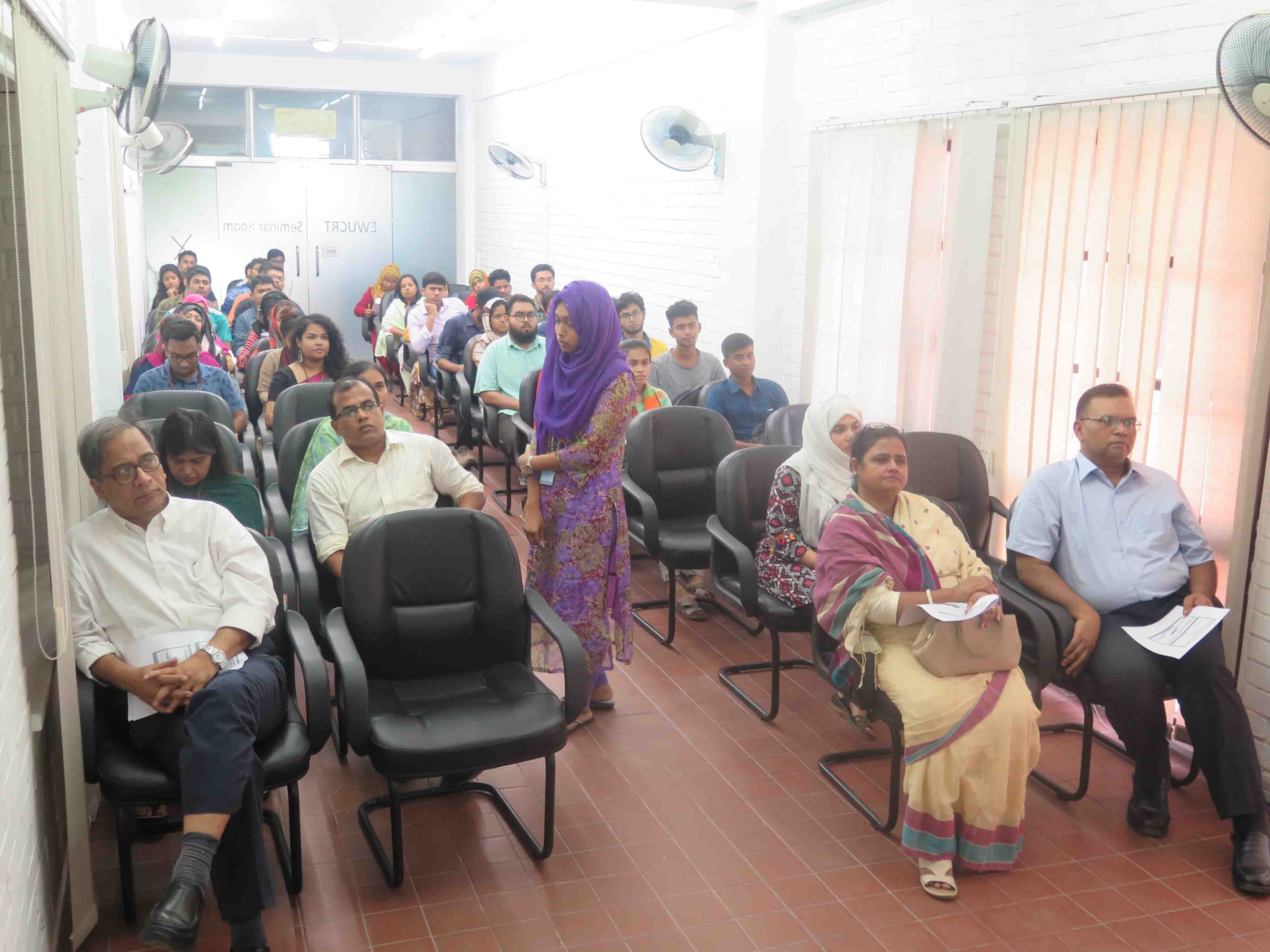 East West University Center for Research and Training (EWUCRT) organized the seminar on "Screening and characterization of L-asparaginase producing bacteria from the soil in and around Dhaka City, Bangladesh" at the S.M. Nousher Ali Lecture Gallery of East West University (EWU) campus, Aftabnagar, Dhaka on 22 May 2019. The research paper was presented by Dr. Md. Mohiuddin Kabir, Associate Professor, Department of Genetic Engineering and Biotechnology, EWU, Professor Dr. Chowdhury Faiz Hossain, Department of Pharmacy, EWU and Ms. Roushney Fatima Mukti, Lecturer, Department of Genetic Engineering and Biotechnology, EWU. The seminar was conducted by Professor Dr. M. M. Shahidul Hassan, Vice Chancellor, EWU.
On the occasion, the main discussants on the research topic were Professor Dr. Anowara Begum, Department of Microbiology, University of Dhaka, and Professor Dr. Riazul Islam, Department of Biochemistry and Molecular Biology, University of Dhaka. After the formal presentation, a lively question and answering session also held on the occasion.
Professor Dr. Muhammed Shahriar Haque, Executive Director, EWUCRT, along with faculty members and students of EWU, officials of EWUCRT, also attended the seminar.