TV Sessions "Egiye Jao Egiye Cholo Bangladesh" and "Tarunner Prottasha" held at EWU
---
Aug 01, 2019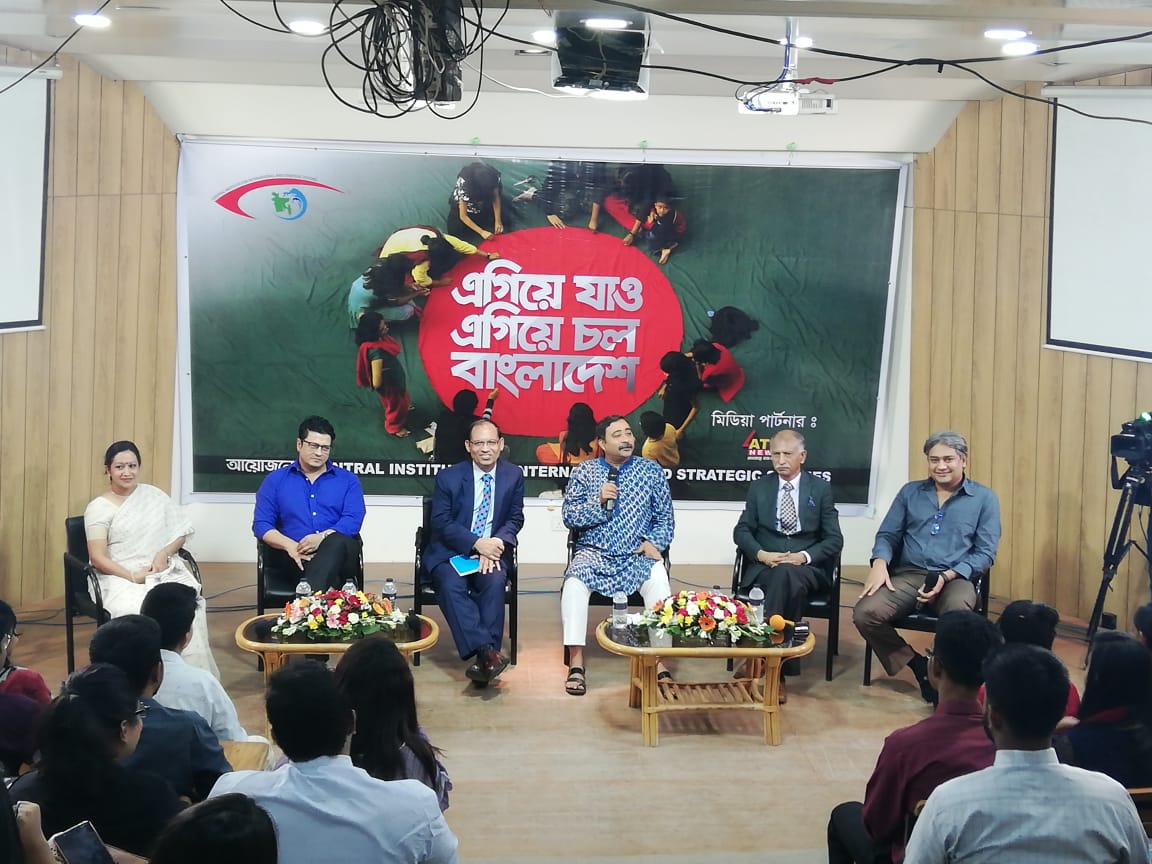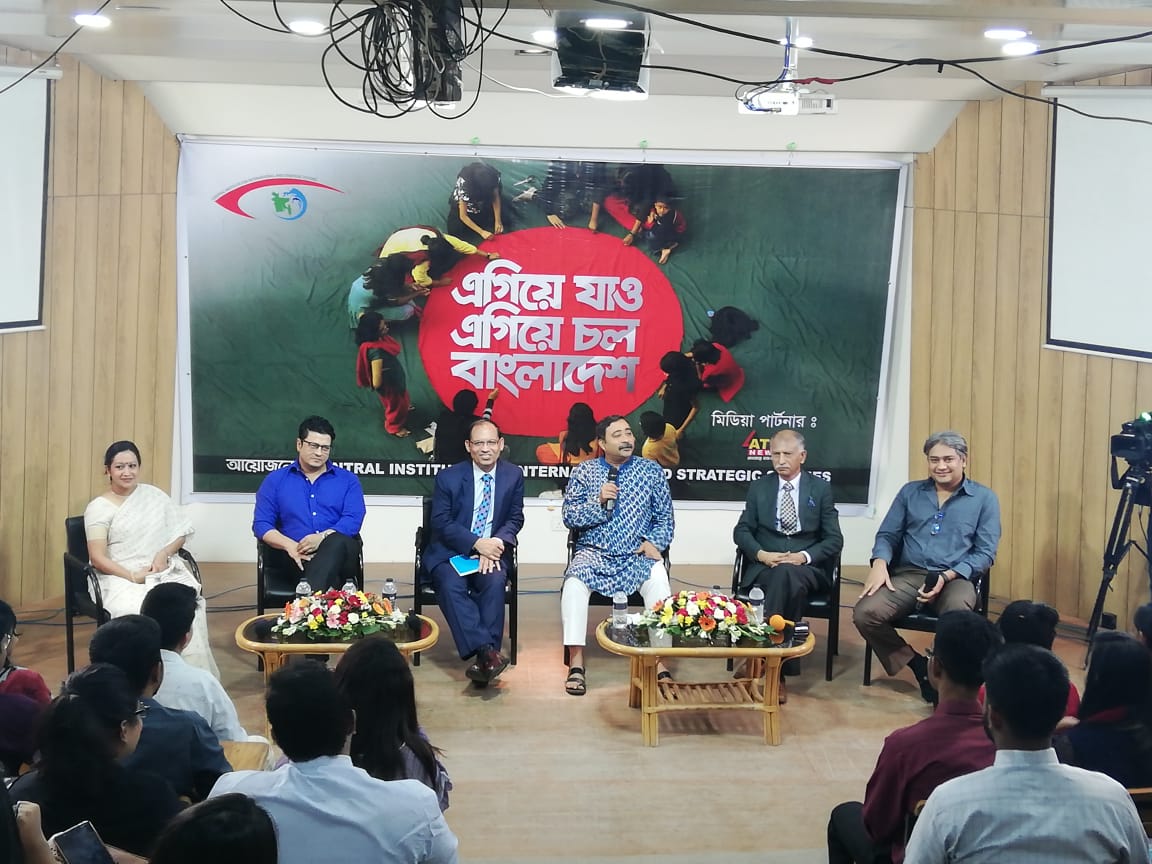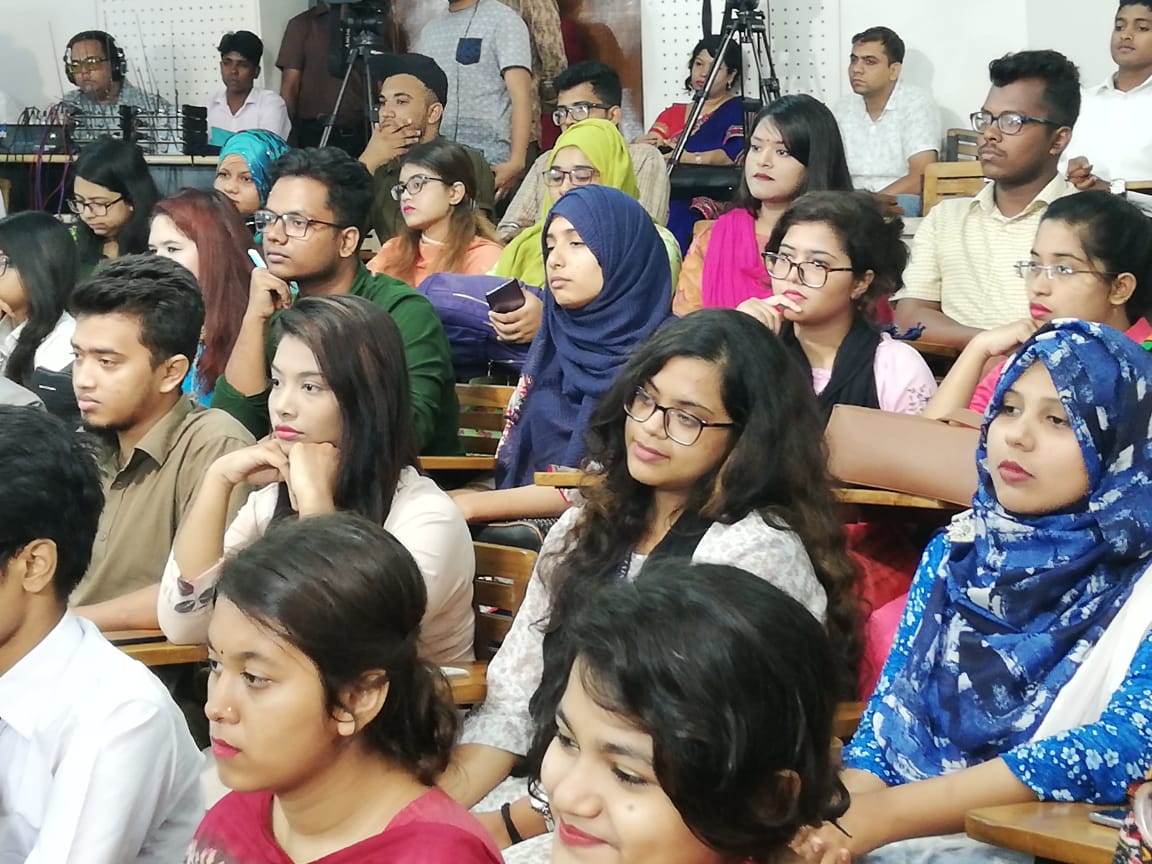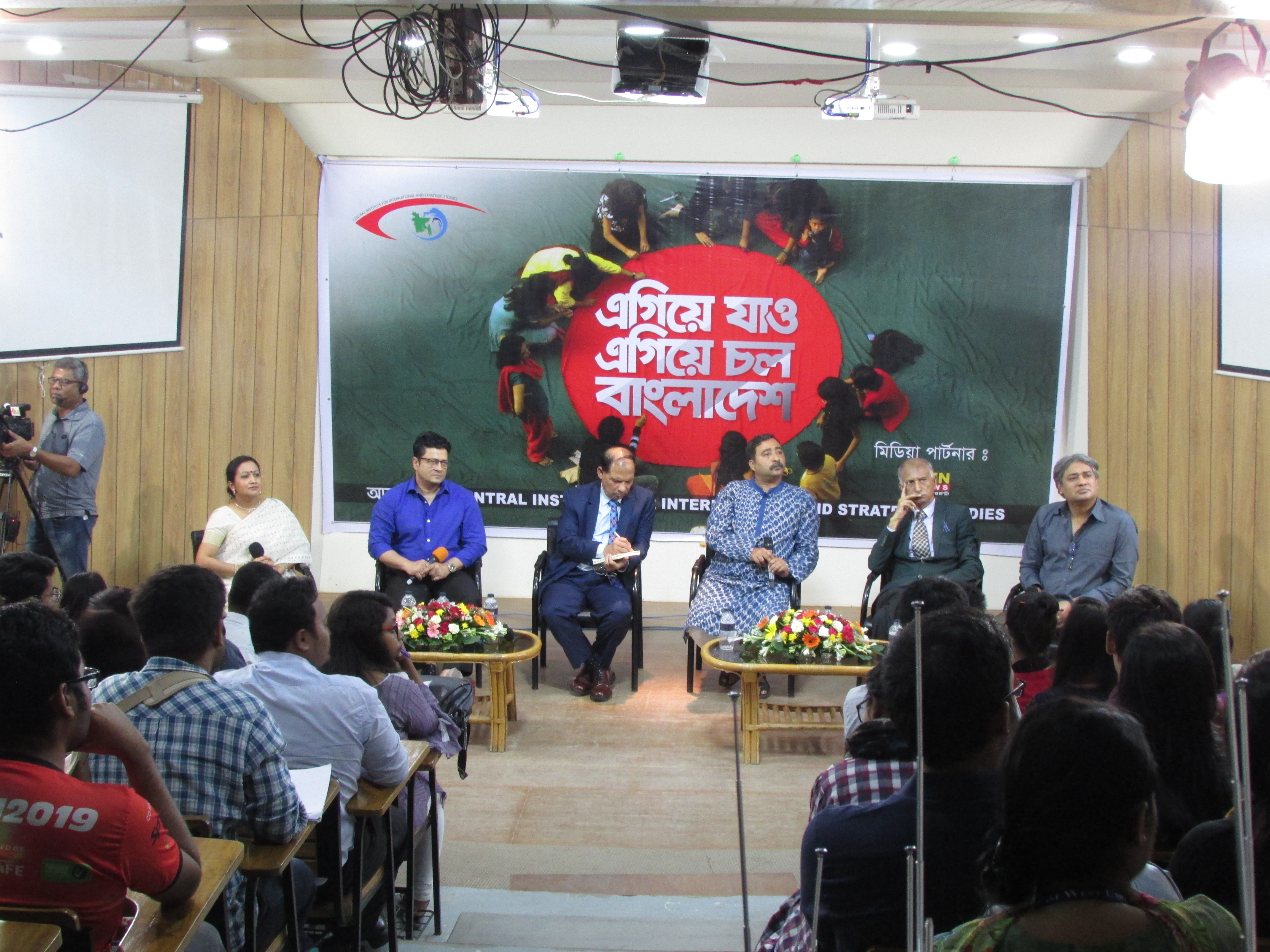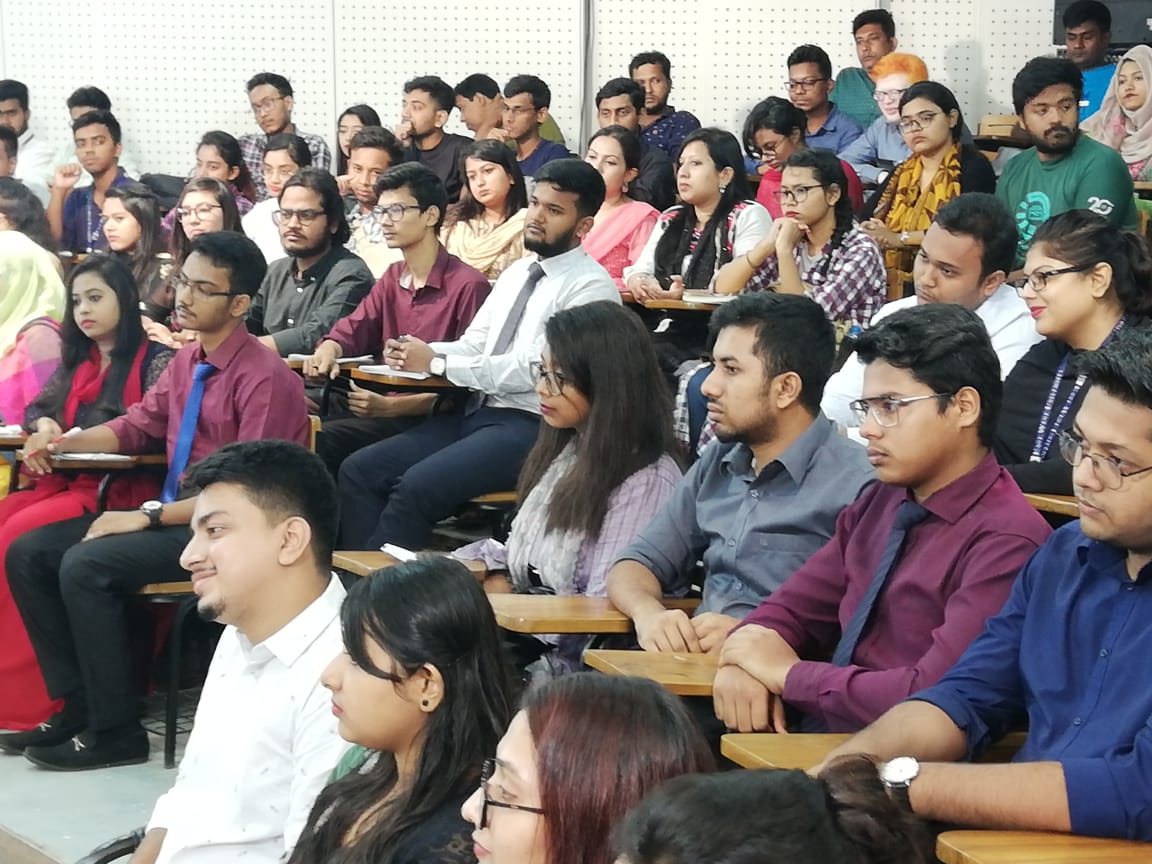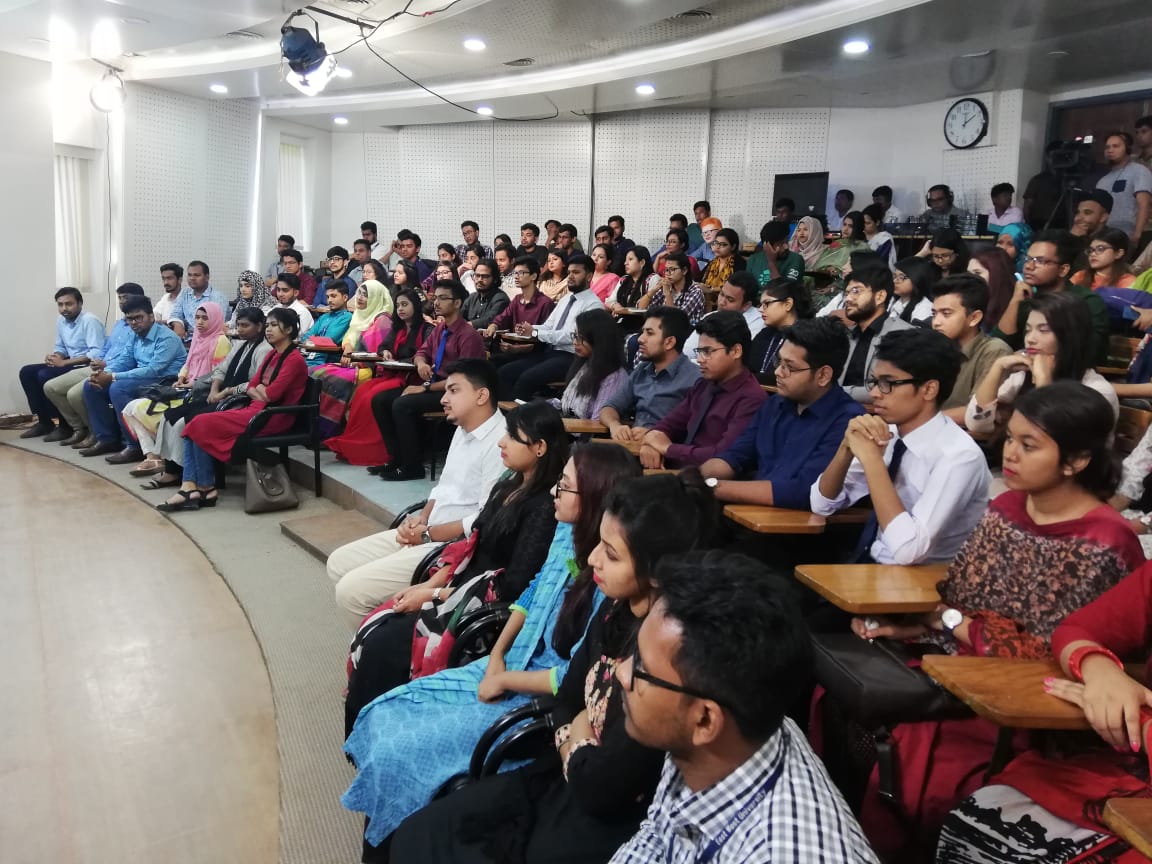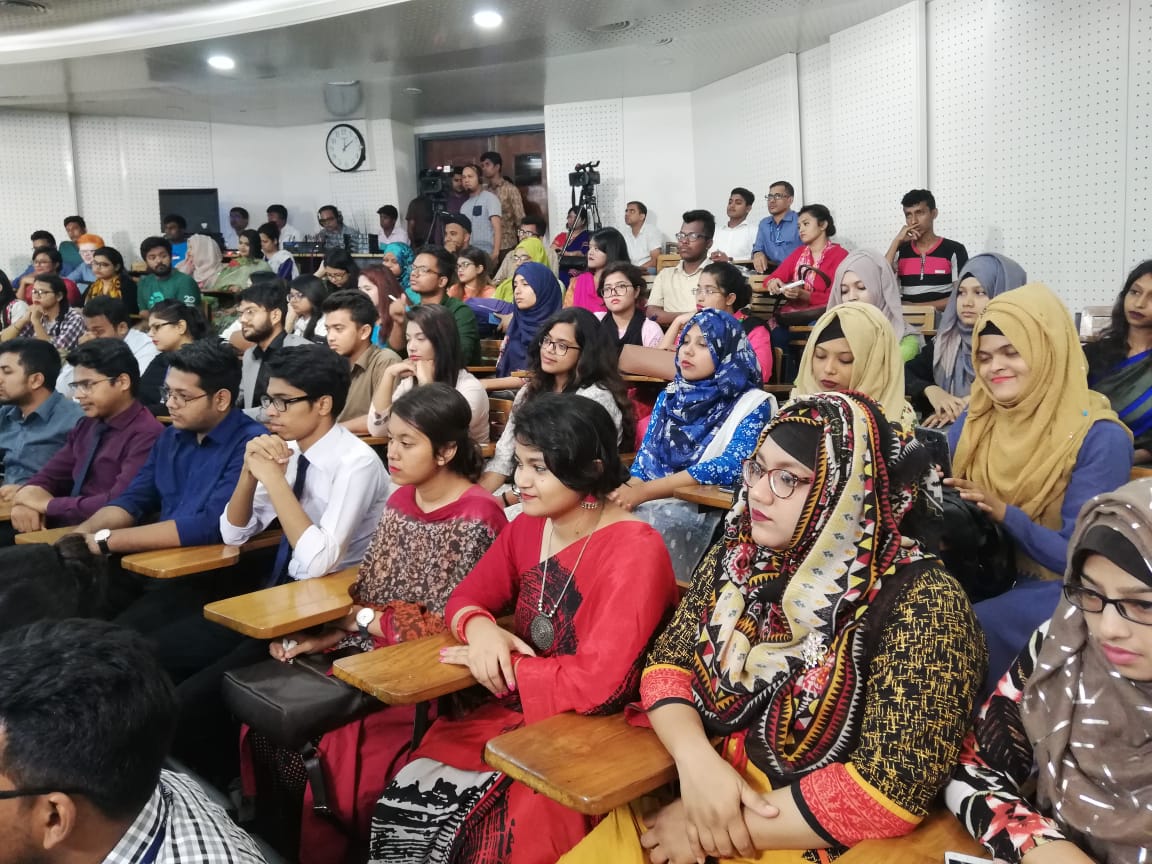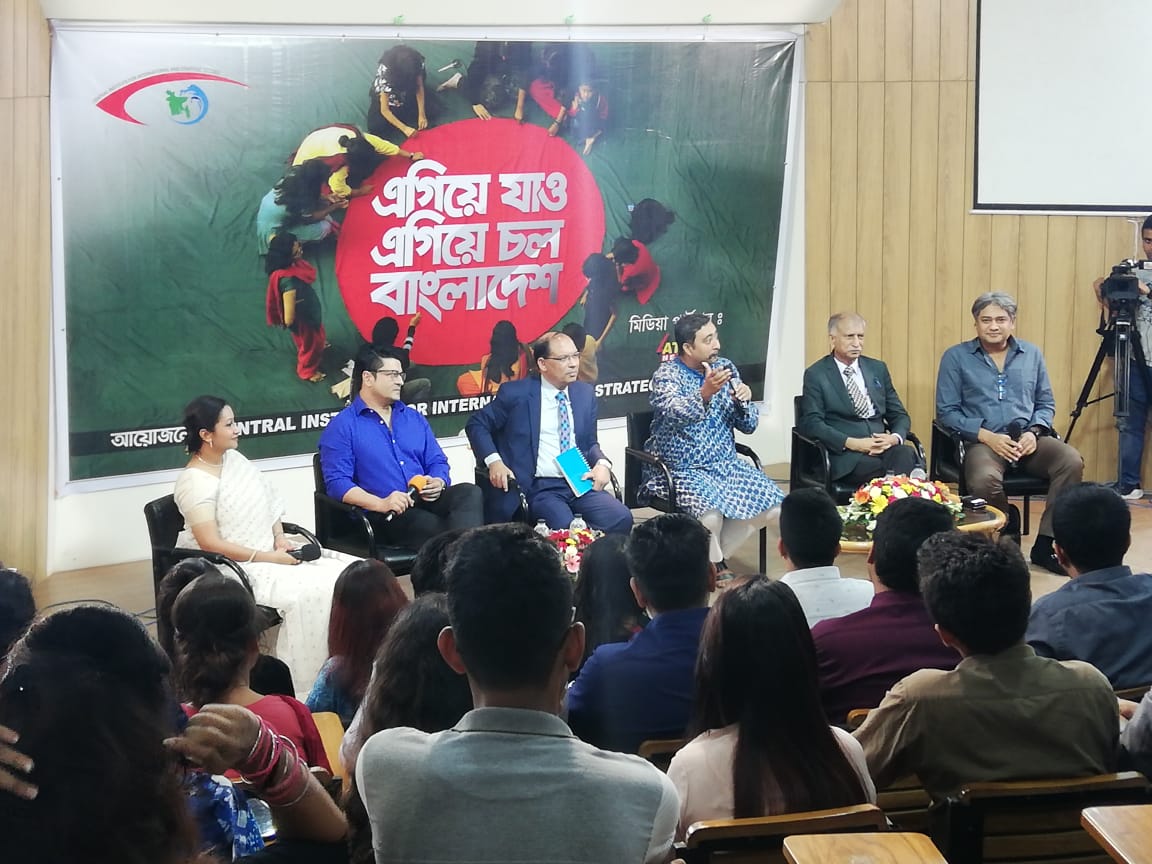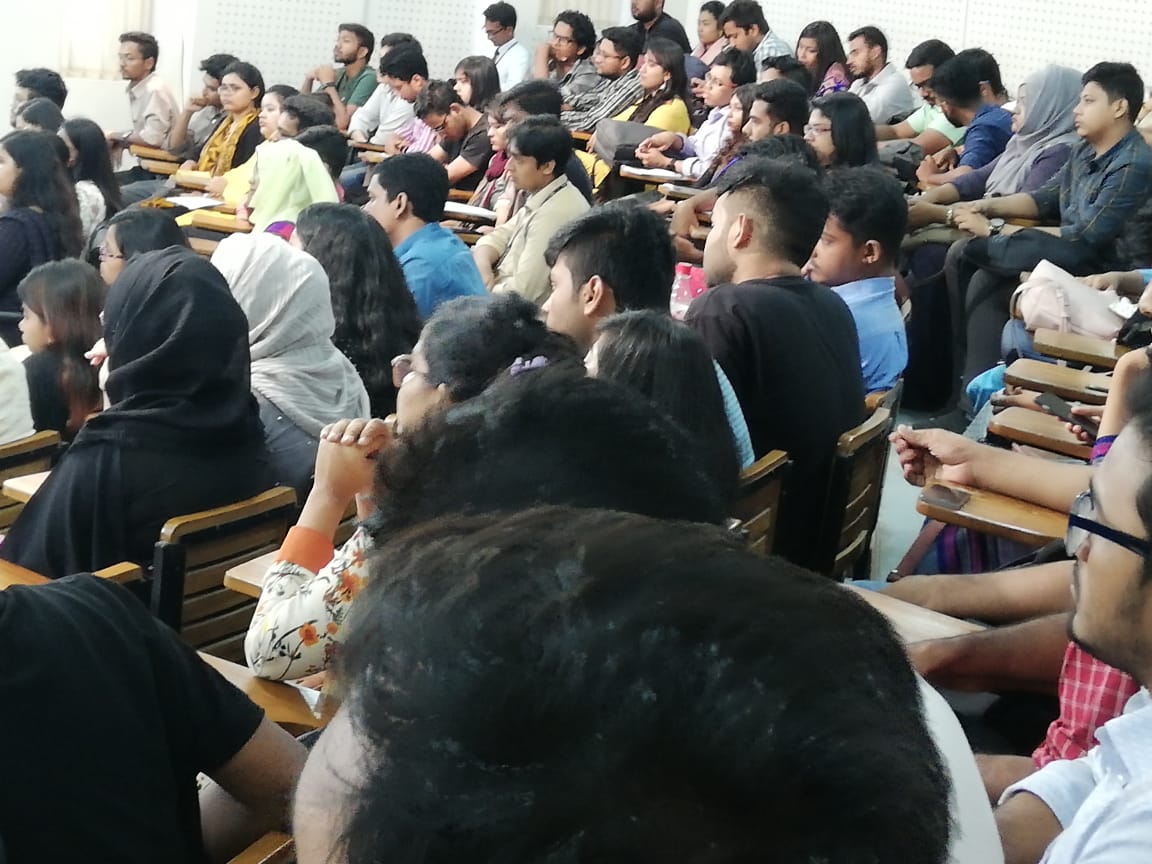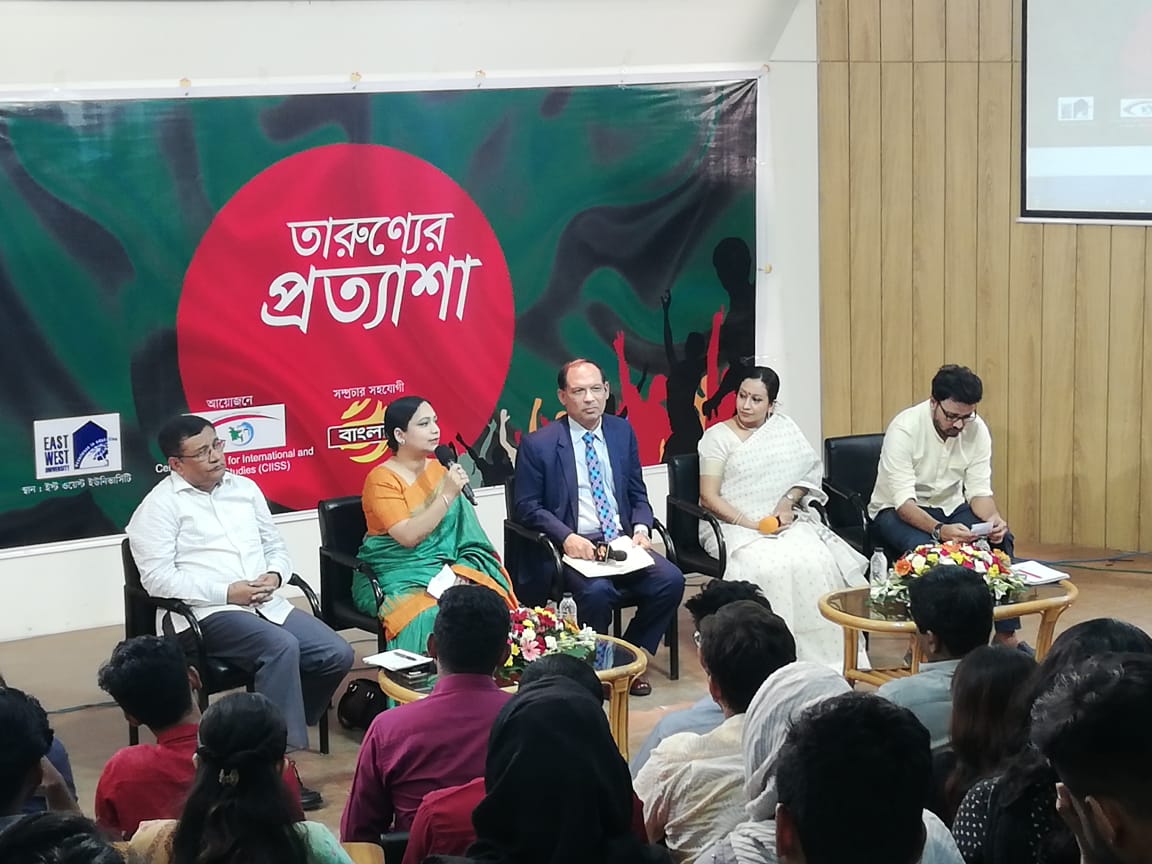 Central Institute for International and Strategic Studies (CIISS) and the Bangladesh Government in association with the East West University Career Counseling Center organized two programs on 1 August 2019 at S. M. Nousher Ali Lecture Gallery, East West University (EWU), Aftabnagar, Dhaka.
The purpose of the programs is to build awareness related to "De-radicalization". The first session's title was "Egiye Jao Egiye Cholo Bangladesh". Speakers in the panel were AAMS Arefin Siddique, Former Vice Chancellor, University of Dhaka, Julfikar Ali Manik, Senior Journalist, Ferdous Ahmed, Famous Film Actor, Commodore (Retd.) Mohammad Nurul Absar, Mohammad A. Arafat, Professor, Canadian University of Bangladesh, Mahua Zahur, Senior Lecturer & Chairperson, Dept. of Law, EWU and media partner of the program was ATN News.
The second session's topic was "Tarunner Prottasha". Speaker in the panel were Dr. Nuzhat Chowdhury, Associate Professor, BSMMU, Commodore (Retd.) Mohammad Nurul Absar, Sadat Hossain, Young Writer and A.Z.M. Shafiqul Alam, Treasurer, East West University. And the program's media partner was Bangla TV. Both sessions were very interactive where students share their hopes and aspiration, their vision on a progressive Bangladesh.