Chief Minister of Meghalaya, India Hopes for increased Communication and Trade between Bangladesh and the Northeastern States of India in Program at EWU
---
Nov 07, 2019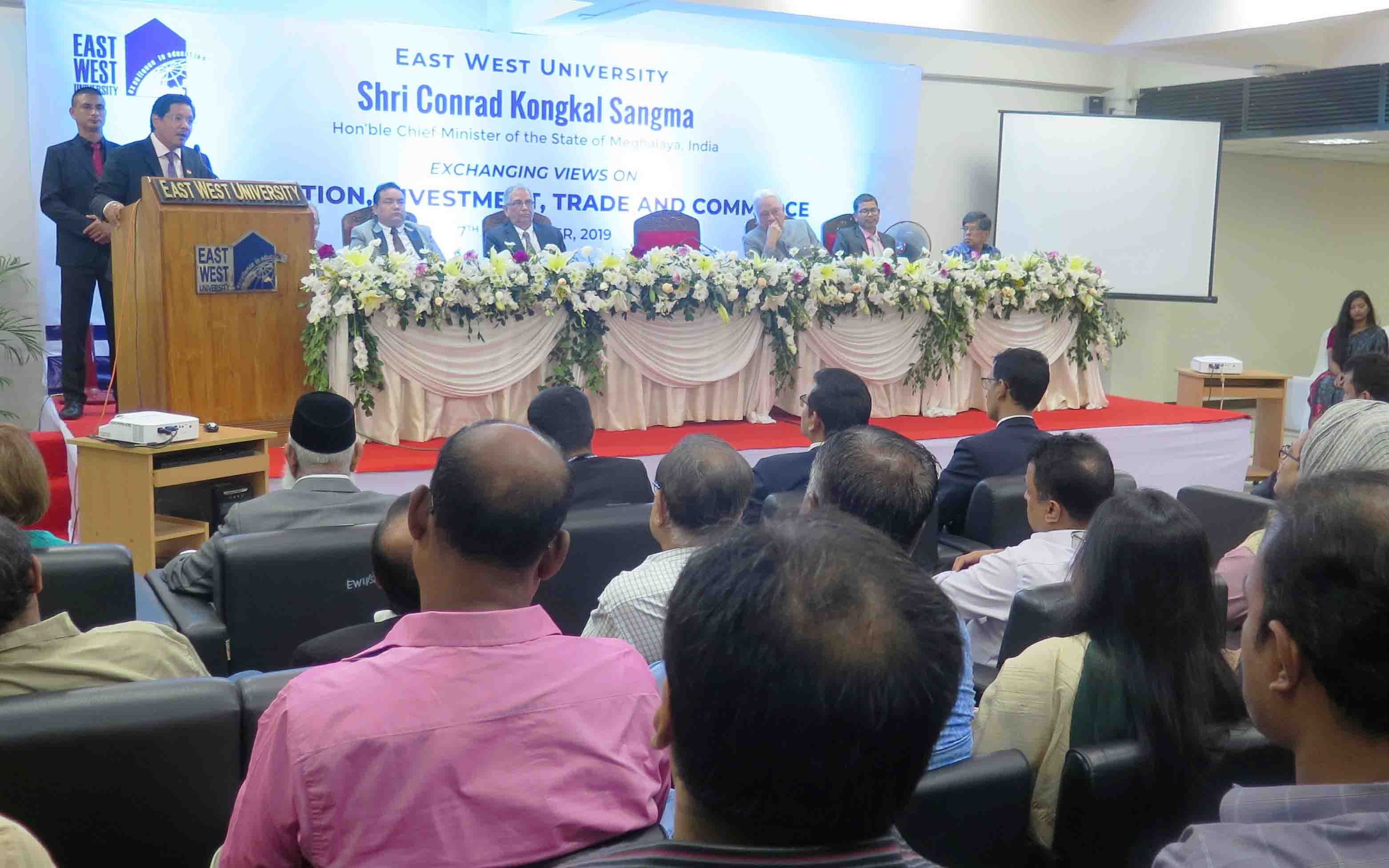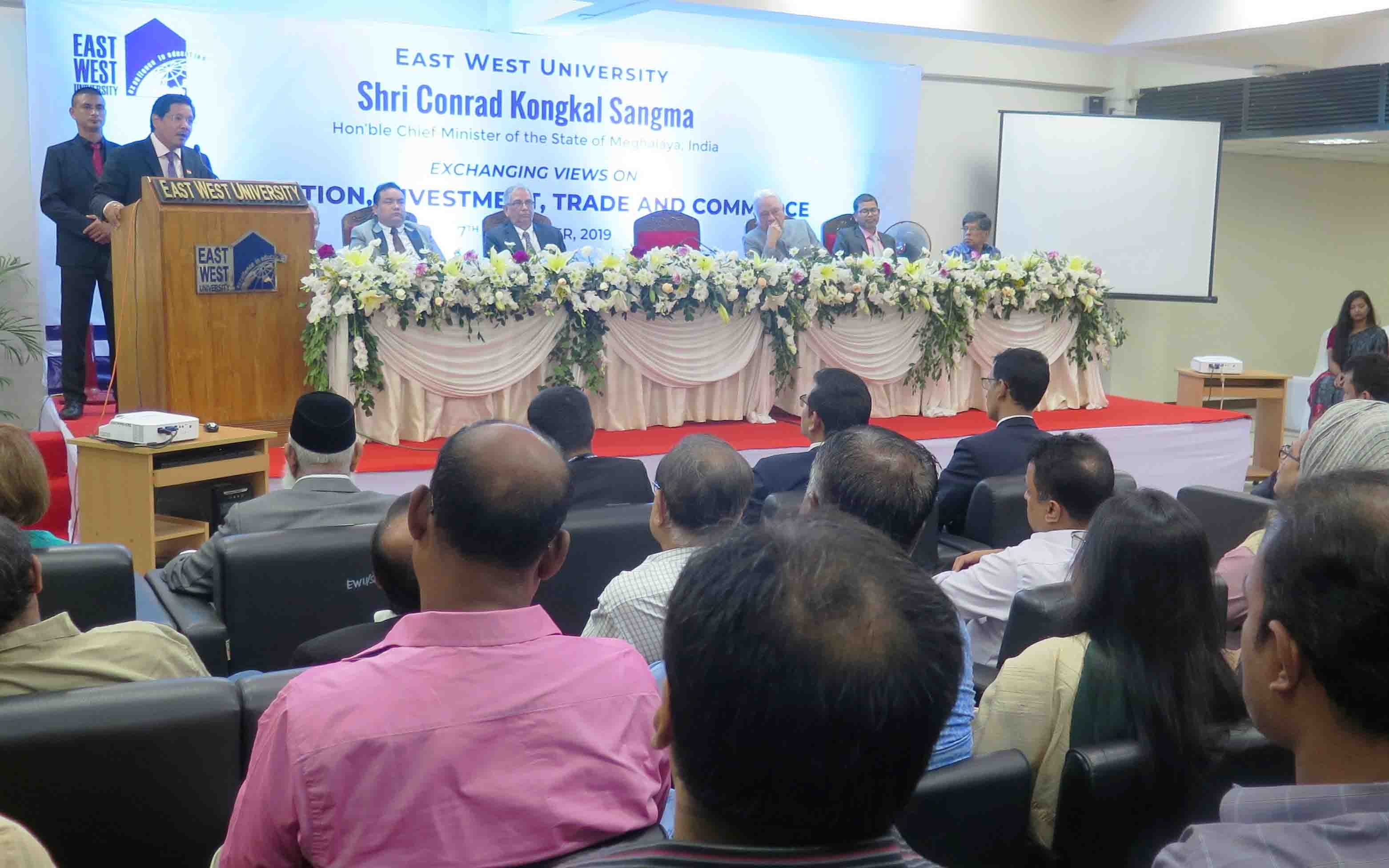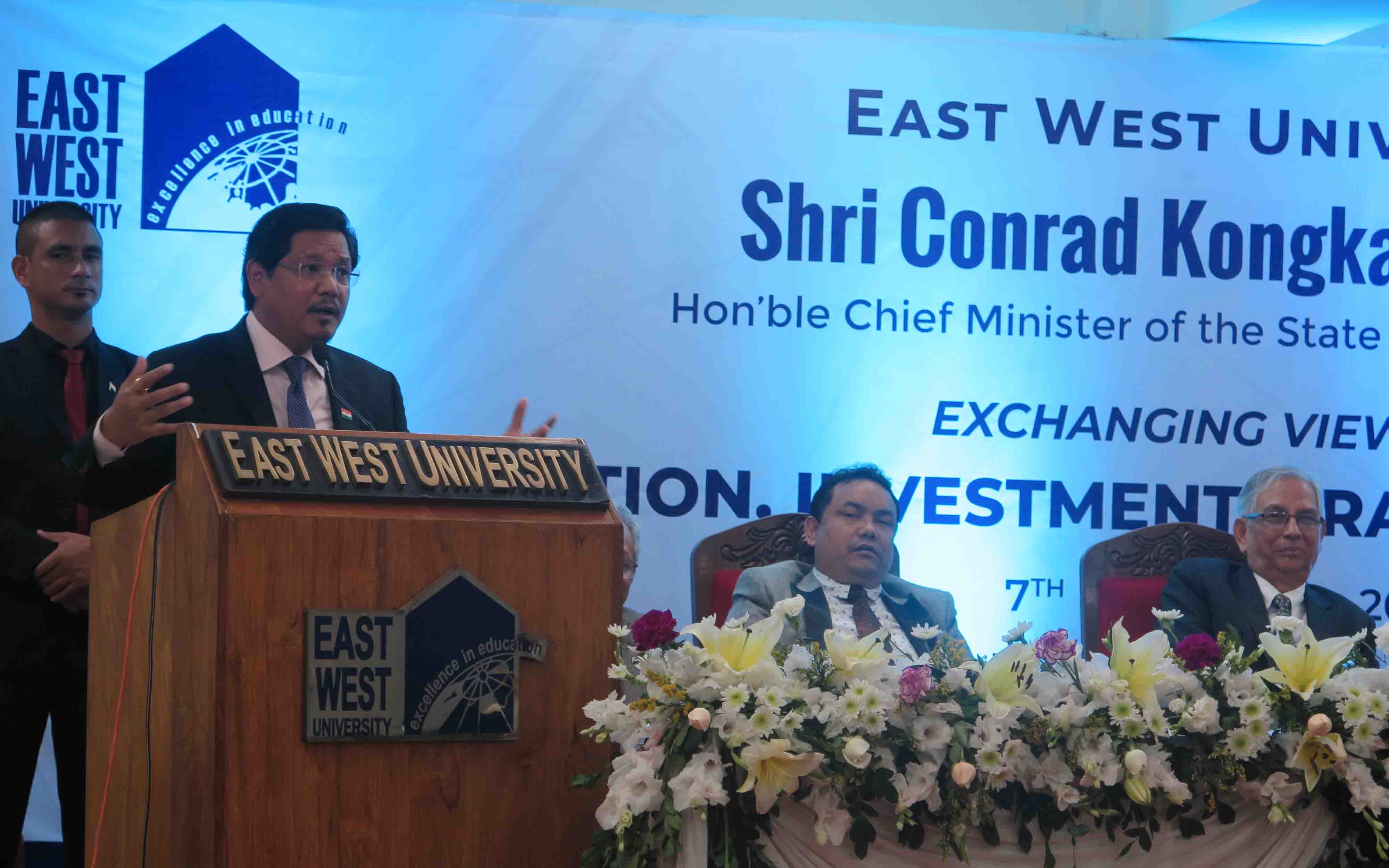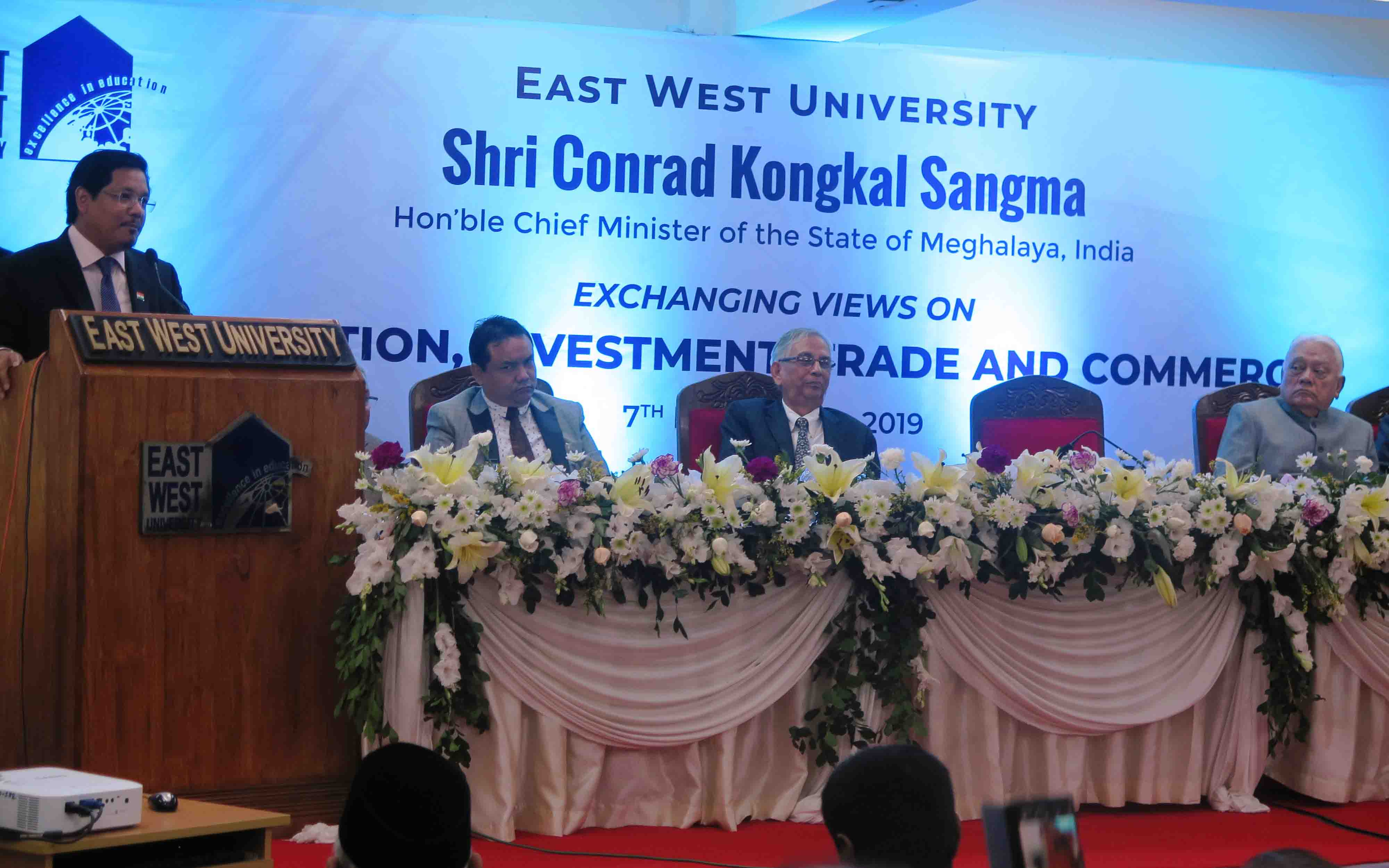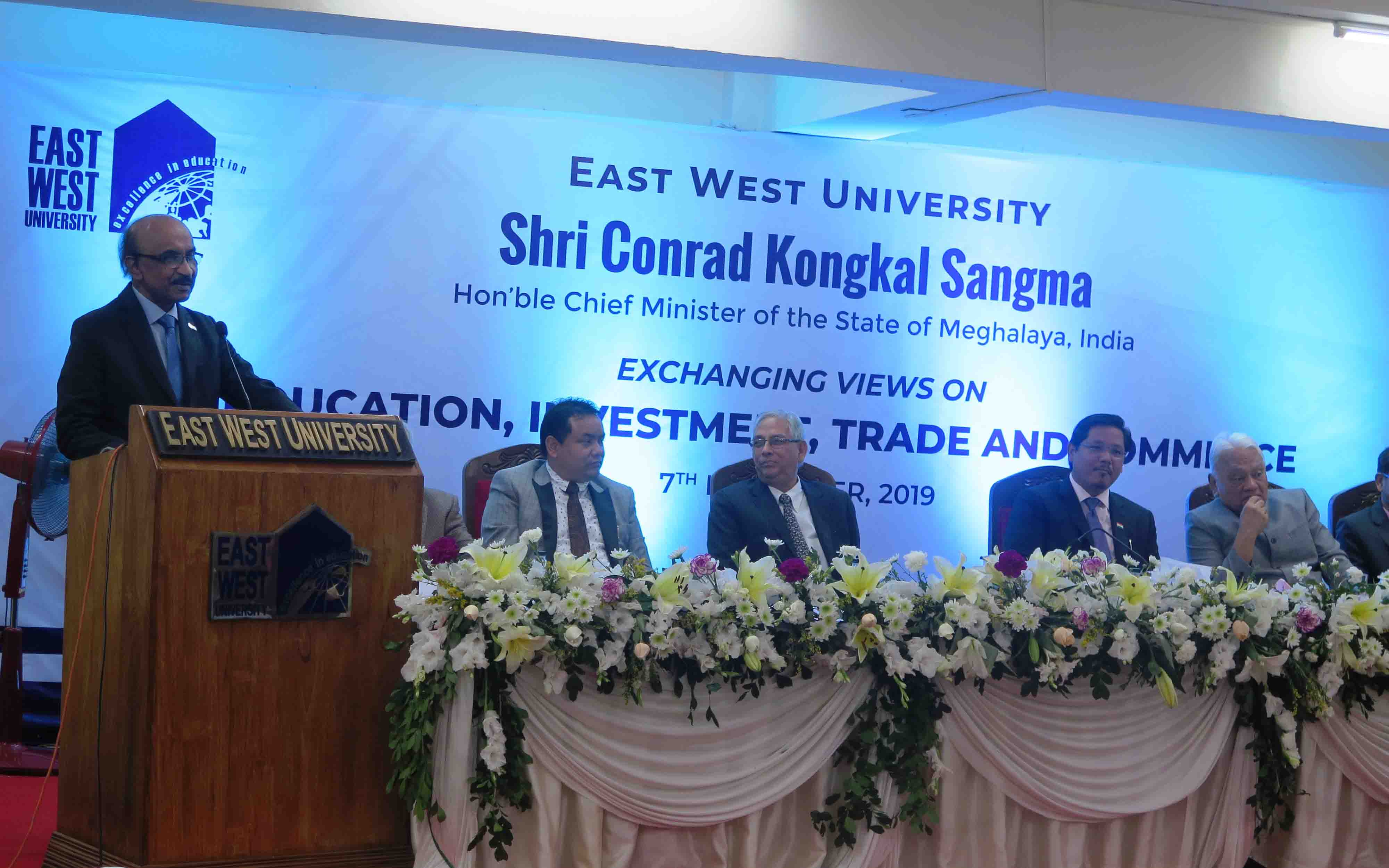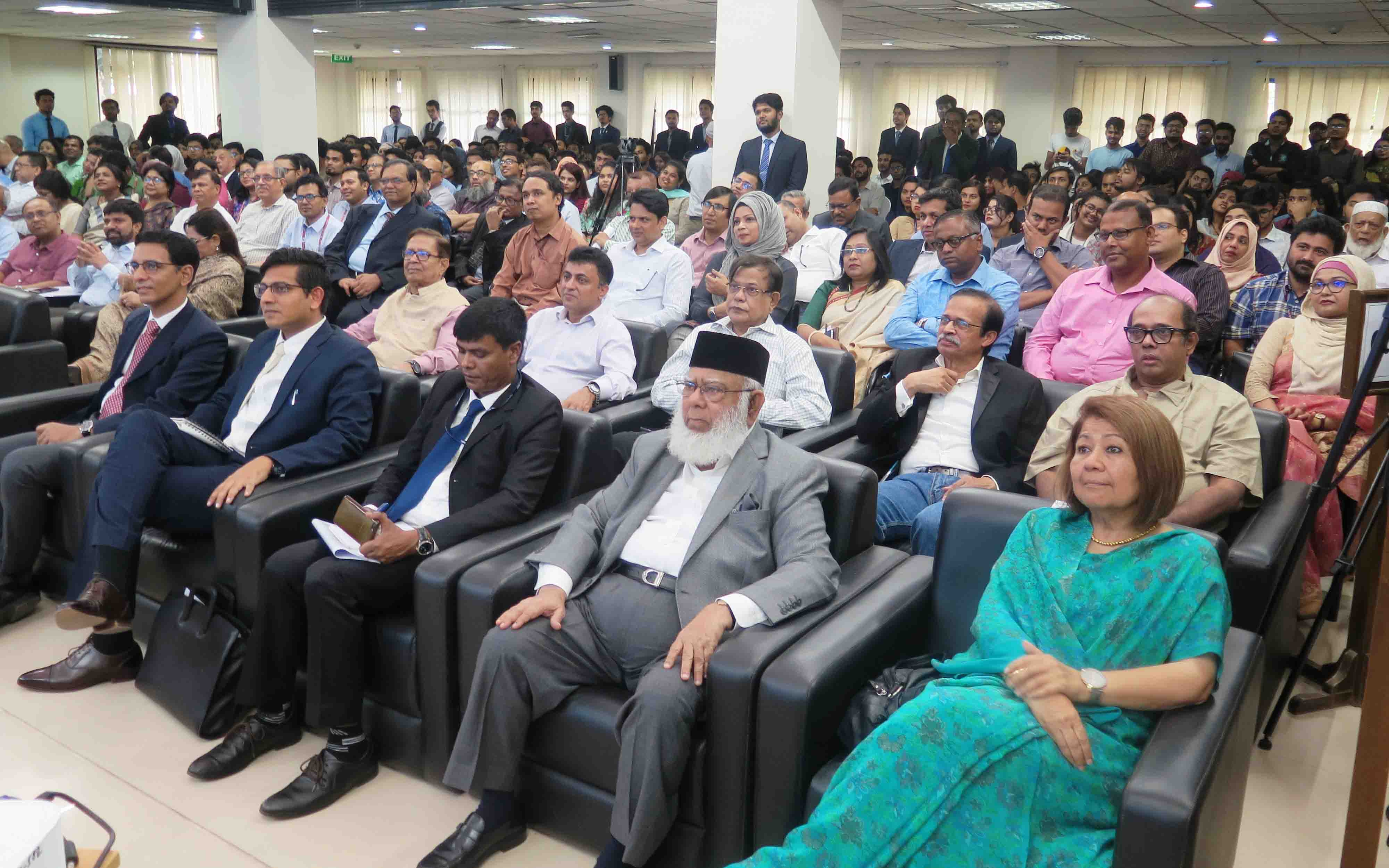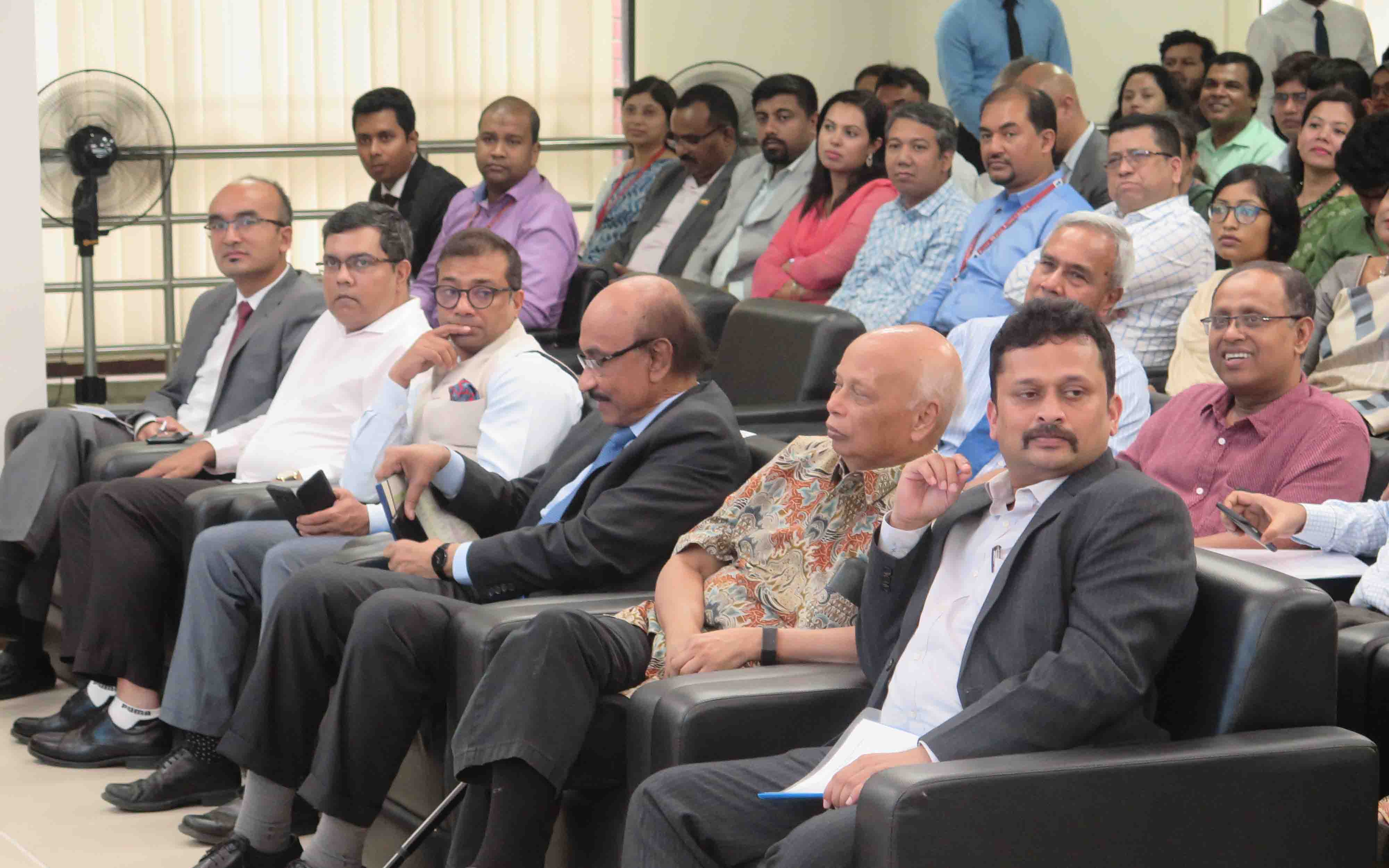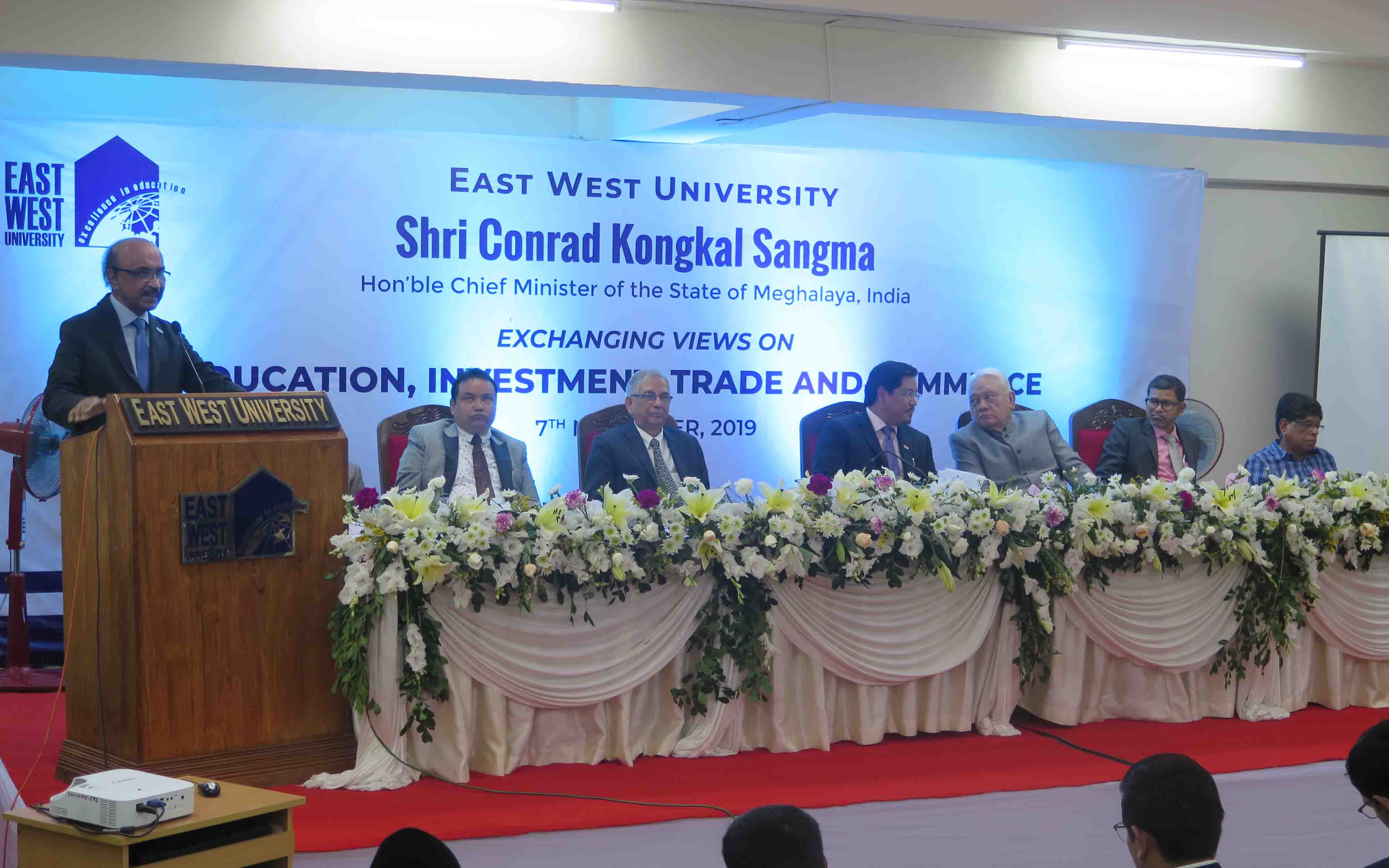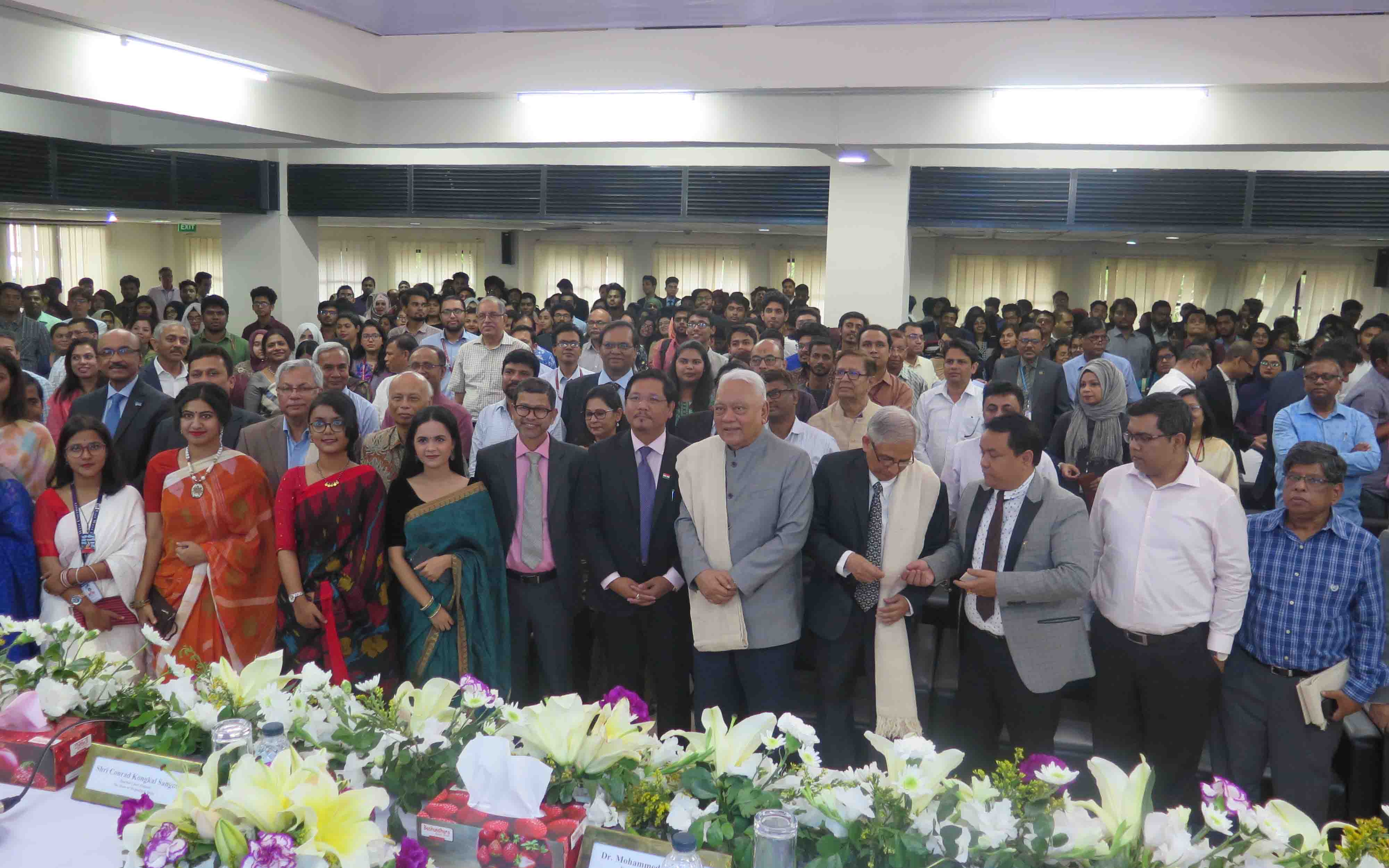 Honorable Chief Minister of the State of Meghalaya, India, Mr. Conrad K. Sangma assured that the infrastructure of the Dawki land port will be significantly improved soon. He highlighted the potential for increasing trade in several sectors of Bangladesh and the northeastern states of India. These include: tourism, cement, ceramics, agricultural products and so on. He also mentioned the advantages of importing to these states through the use of the facilities of Chattagram port.
Mr. Conrad K. Sangma, the Chief Minister of Meghalaya, told these at a discussion program on education, investment, industry and commerce held at East West University (EWU) on Thursday, 07 November 2019 at Aftabnagar, Dhaka. On the occasion, Mr. Fazle Kabir, Governor of Bangladesh Bank urged the government delegation and businessmen of Meghalaya accompanying the Chief Minister to take advantage of investment in the Export Processing Zones (EPZs) of Bangladesh.
Syed Manzoor Elahi, Chairperson of the Board of Trustees of the EWU, and a former Adviser to the Caretaker Government of Bangladesh, Dr. Mohammed Farashuddin, Chief Adviser of EWU and former Governor of Bangladesh Bank, Professor Dr. M. M. Shahidul Hassan, Vice Chancellor of EWU and Dr. A. K. Enamul Haque, Professor, Department of Economics, EWU also participated in the program.
Besides, the Minister of Education, Minister of Commerce and Trade of Meghalaya, and some top businessmen of Bangladesh, members of the Board of Trustees, EWU and teachers and students of various departments of the university were also present in the program.