1ST INTER-SEMESTER MOOT COURT COMPETITION – 2019
---
Nov 28, 2019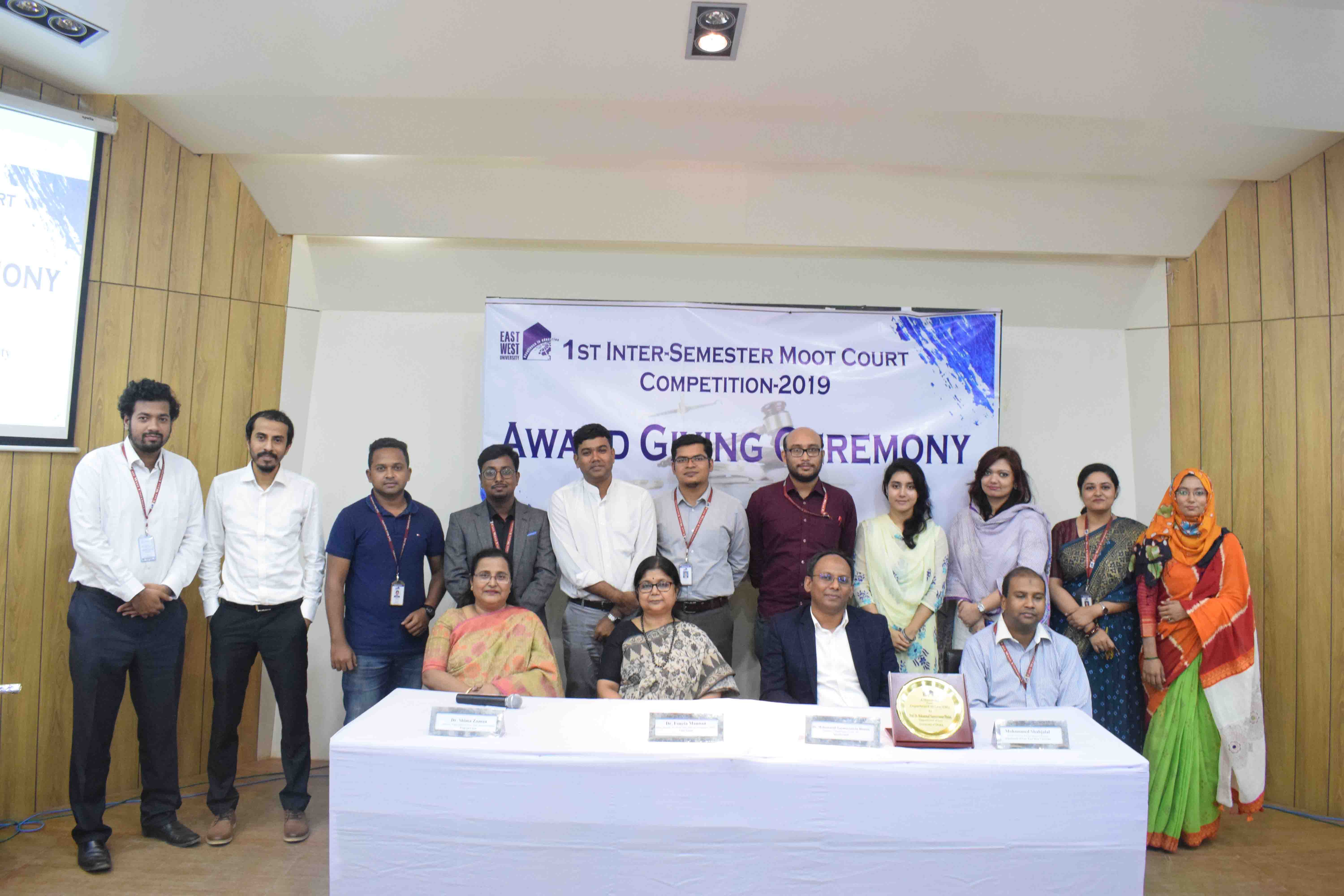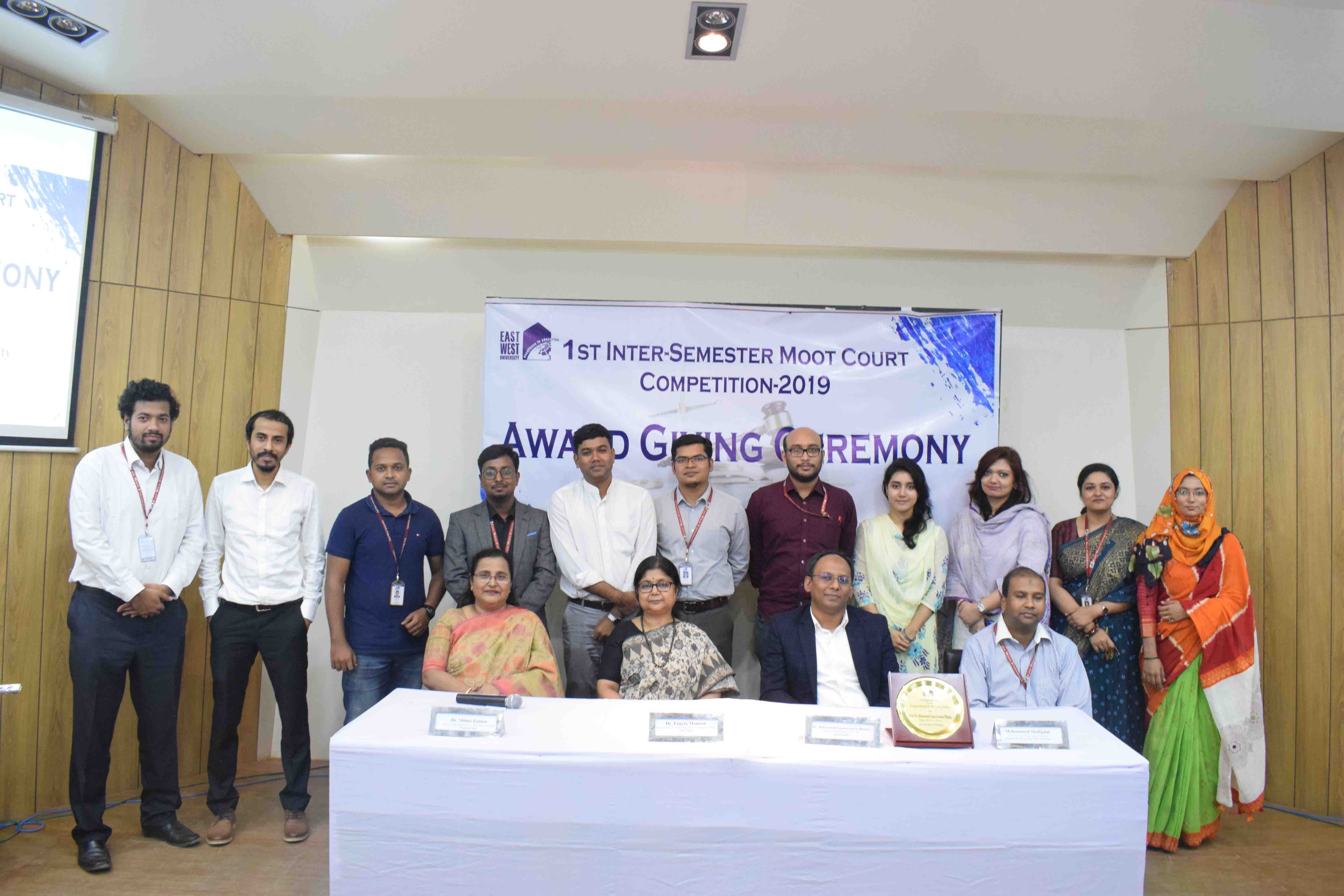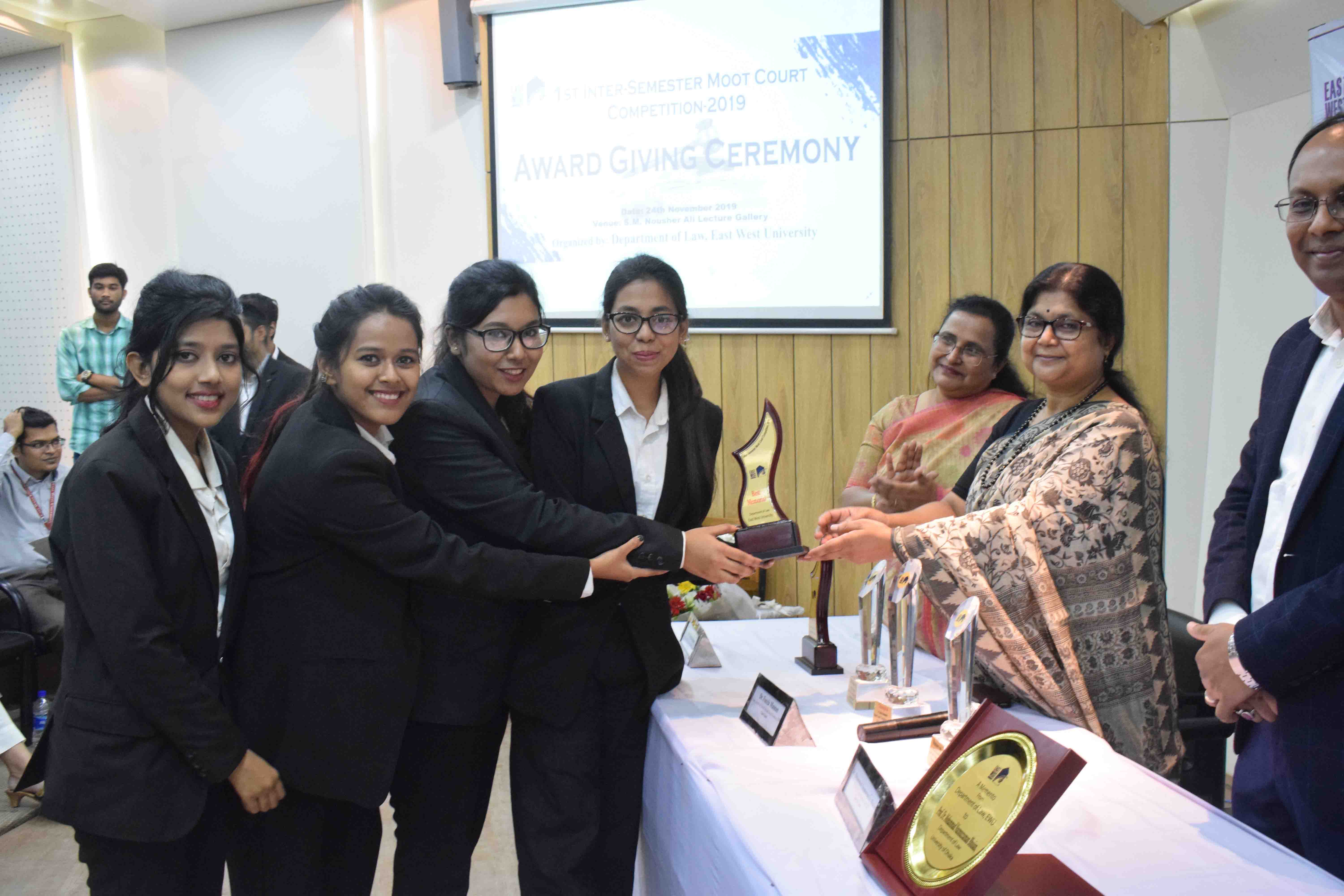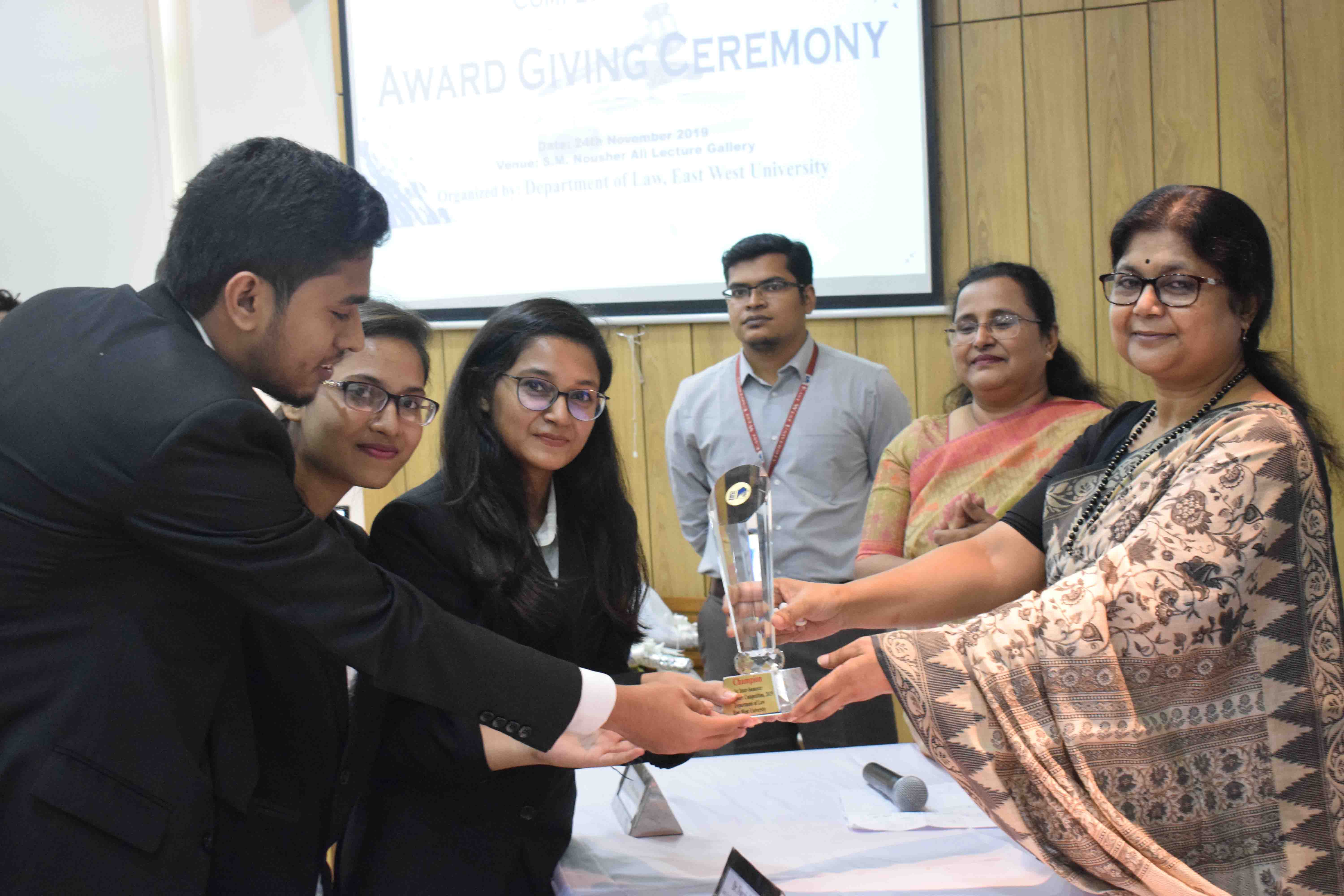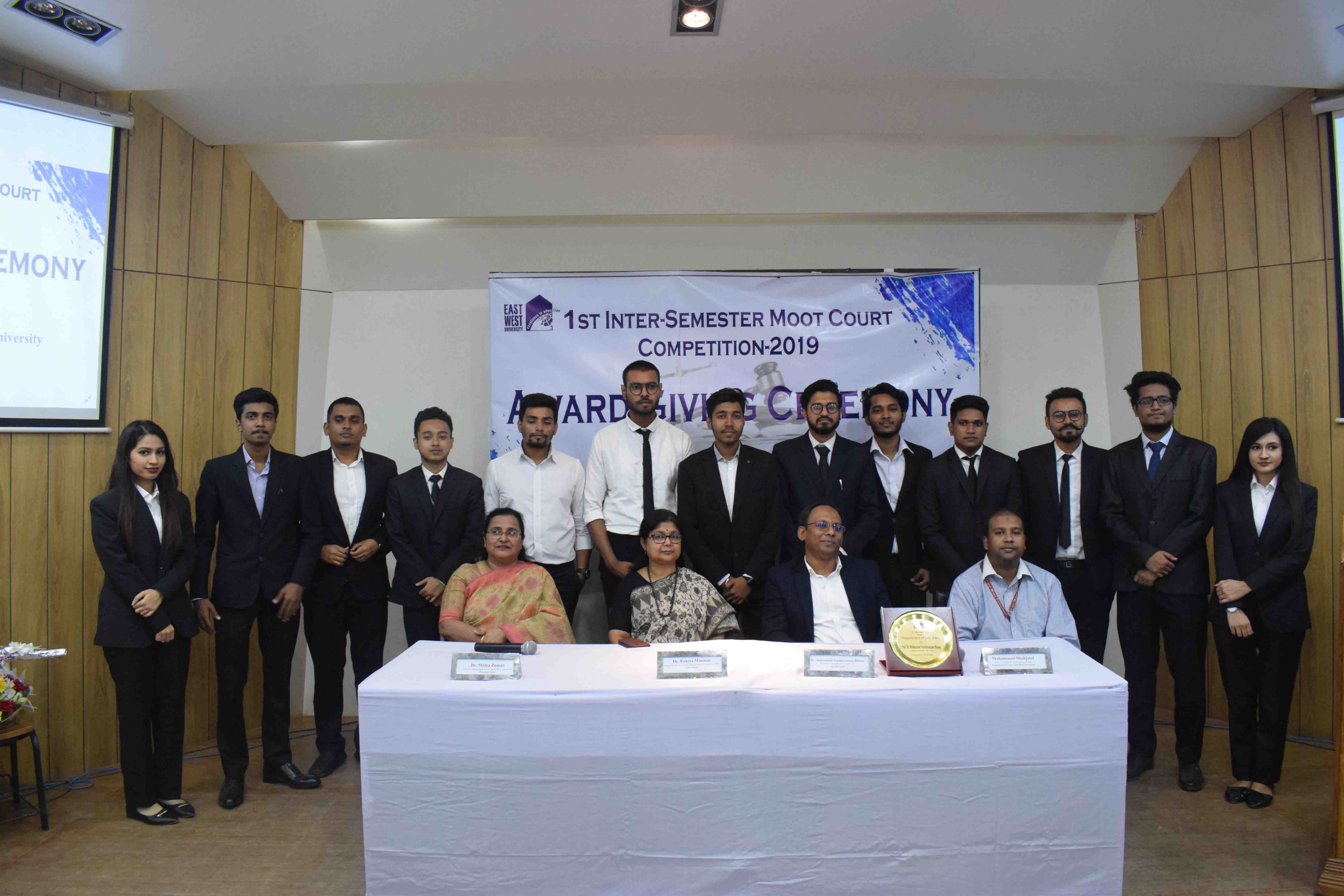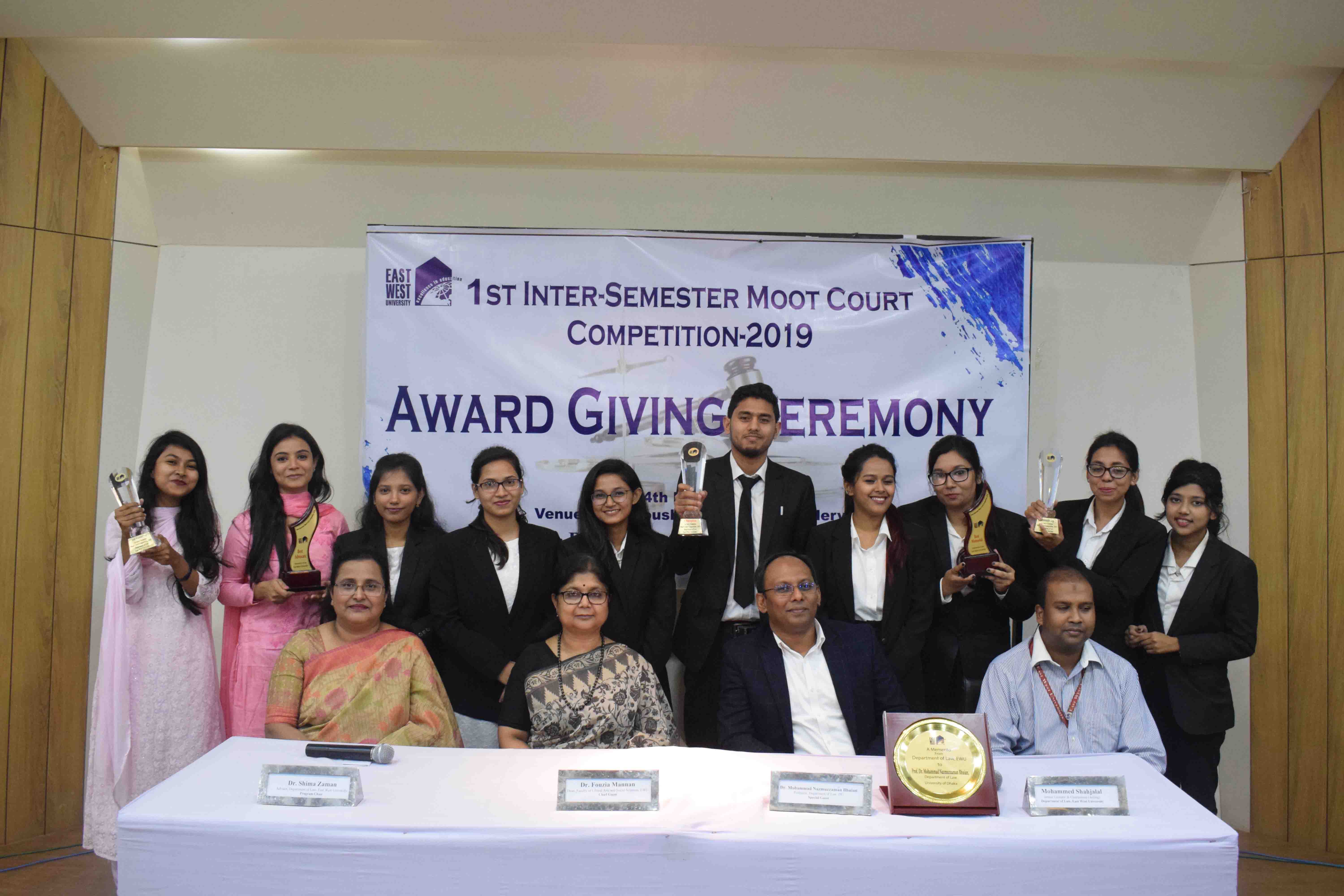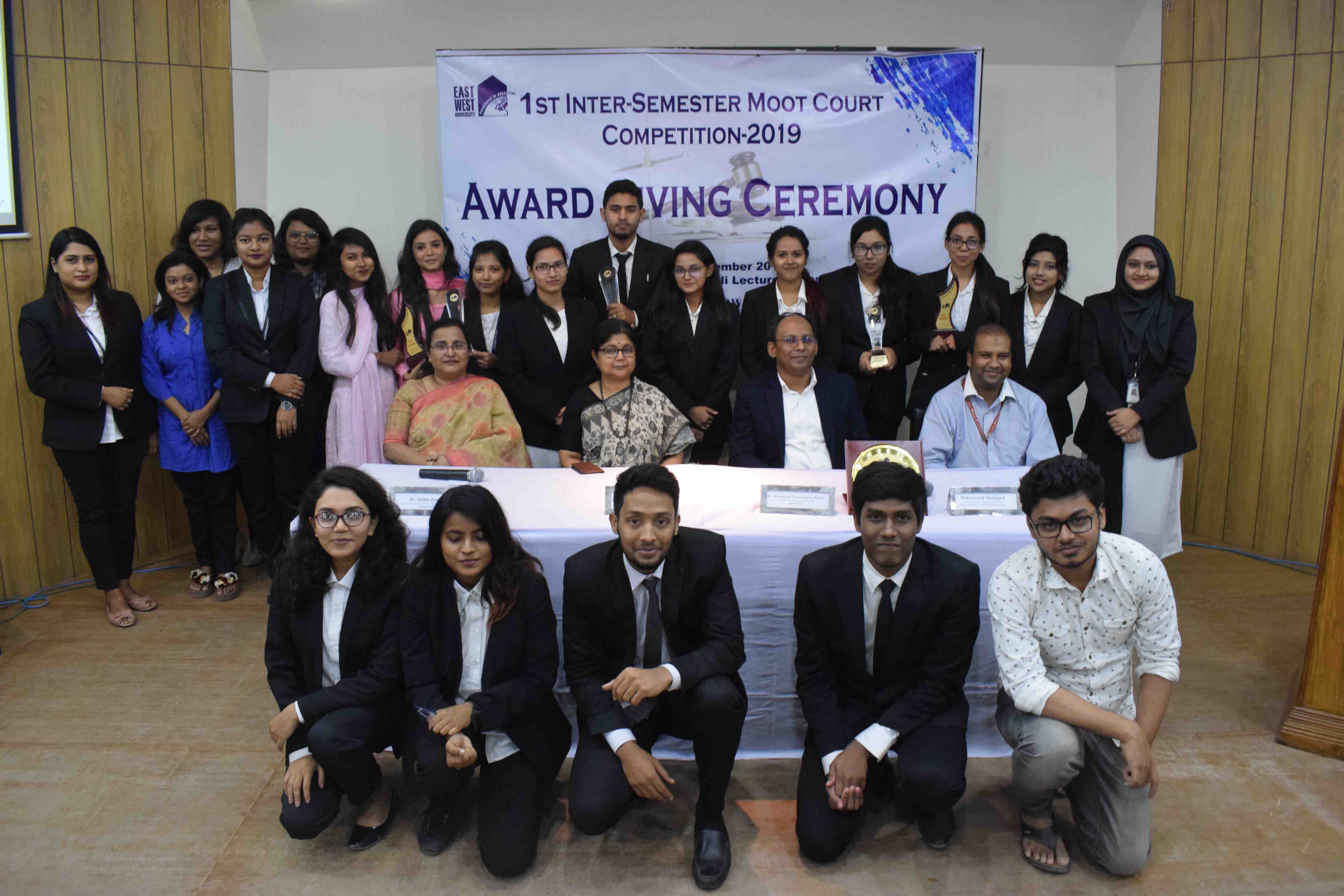 The Department of Law, East West University (EWU) organized the "1ST INTER-SEMESTER MOOT COURT COMPETITION - 2019" from 23rd to 24th November 2019 (Saturday - Sunday). Total 8 teams have been selected to participate in the said competition after a 1-day long intensive workshop on legal research and advocacy skills. The competition had 3 rounds: (i) Quarter Final Round, (ii) Semi-Final Round, and (iii) Final Round. The first two rounds were held on 23rd November 2019 (Saturday), and the final round was held on 24th November 2019 (Sunday).
Dr. Fouzia Mannan, Dean, Faculty of Liberal Arts and Social Sciences, EWU was present as "Chief Guest" of the award giving ceremony of the program. Dr. Mohammad Nazmuzzaman Bhuian, Professor, Department of Law, University of Dhaka was present as "Special Guests". The award giving ceremony was chaired by Dr. Shima Zaman, Advisor, Department of Law, EWU.
We believe that this event provided an opportunity to the law students to learn how to do legal research, analyze critical legal issues, and develop persuasive legal arguments. We congratulate all the winning teams and participants for their achievements.