EWU Arranges a Research Conference
---
Jan 08, 2020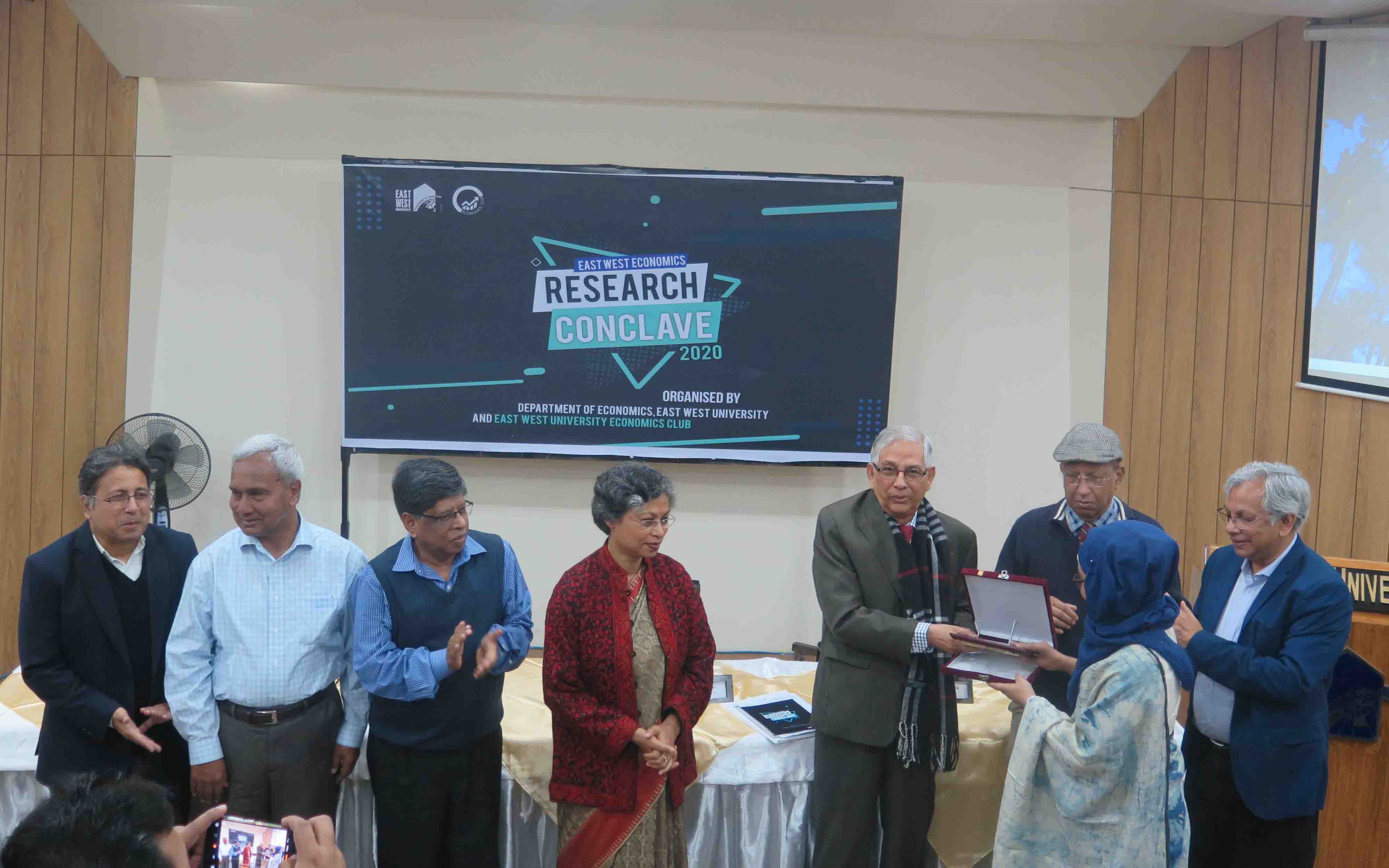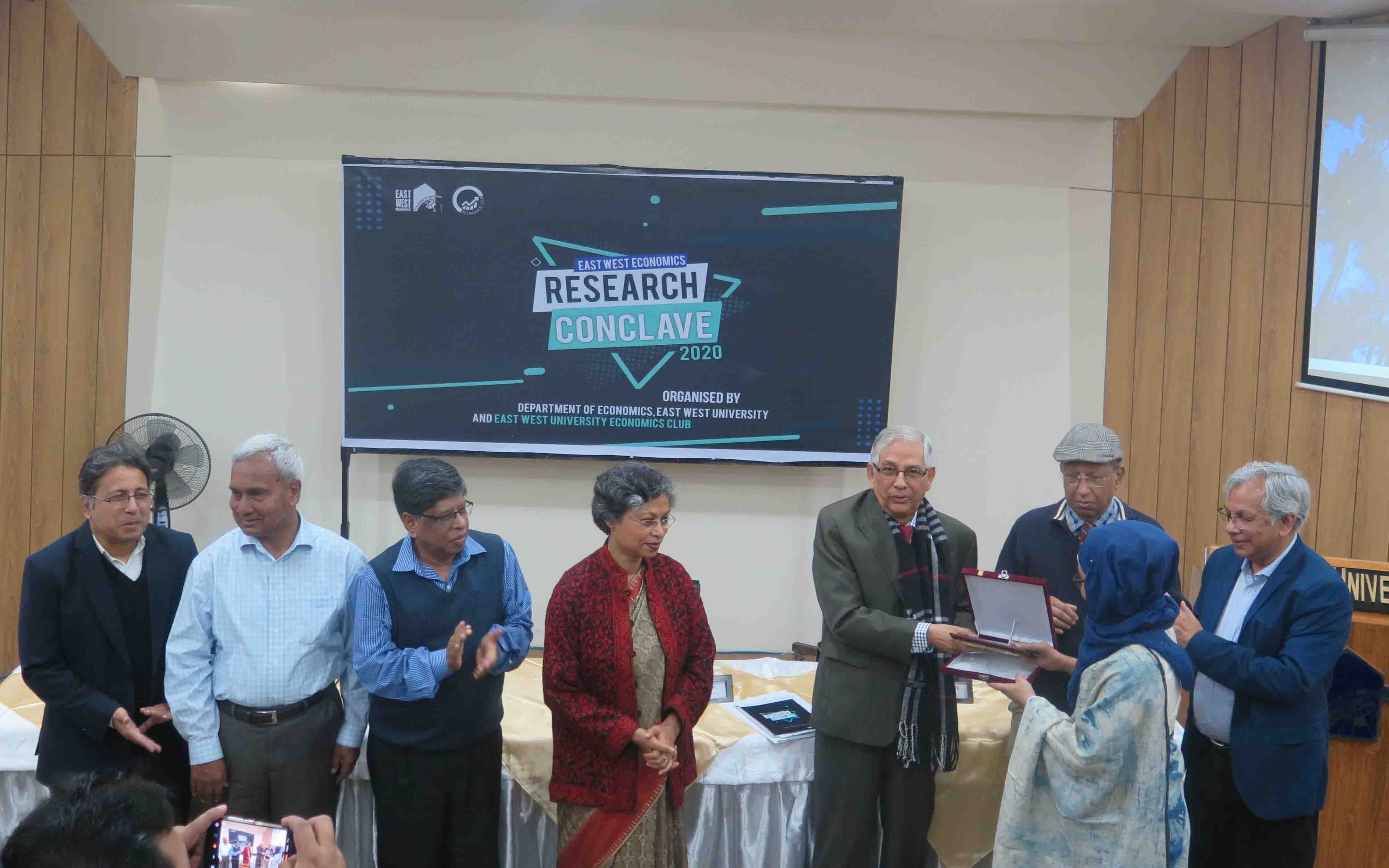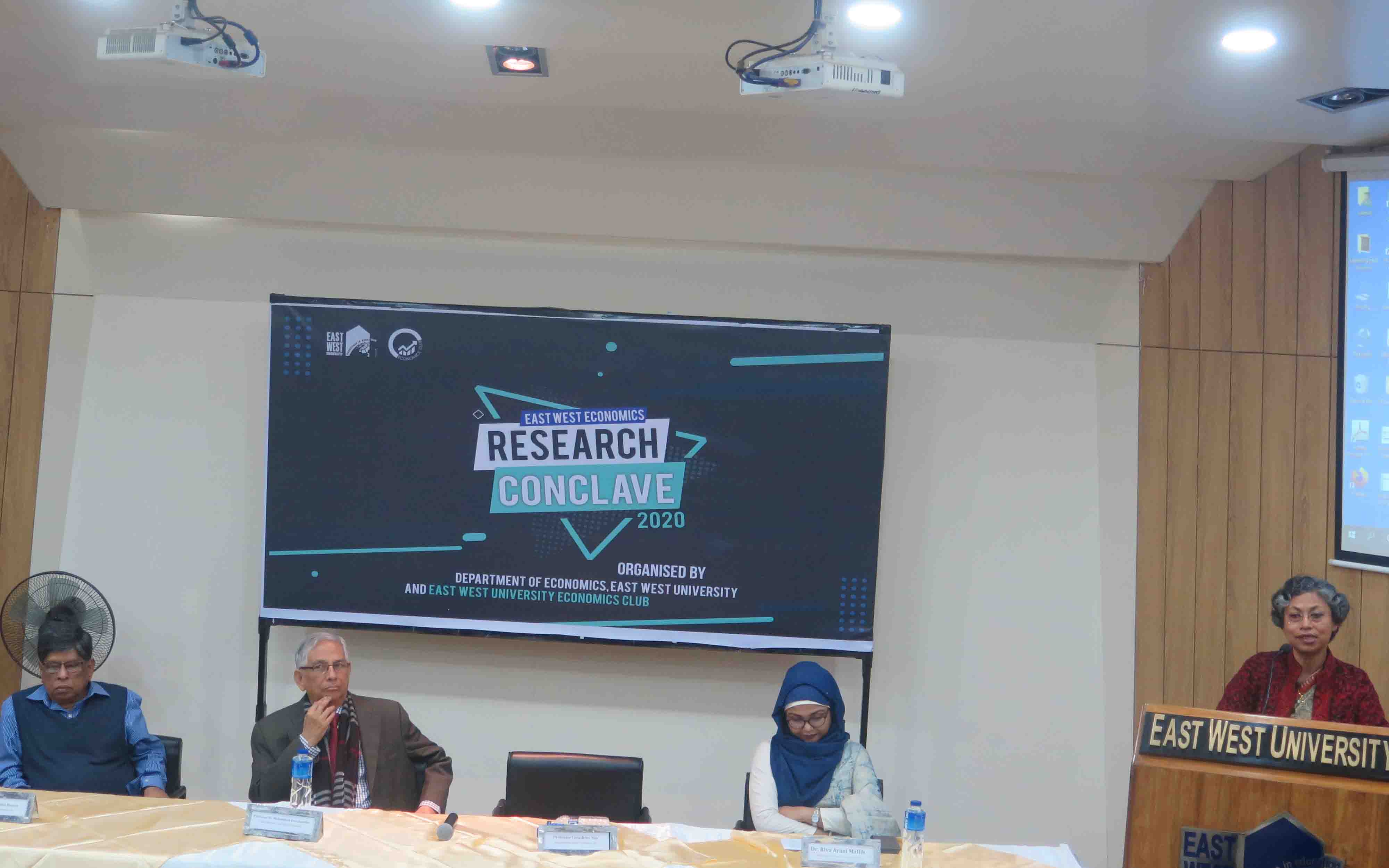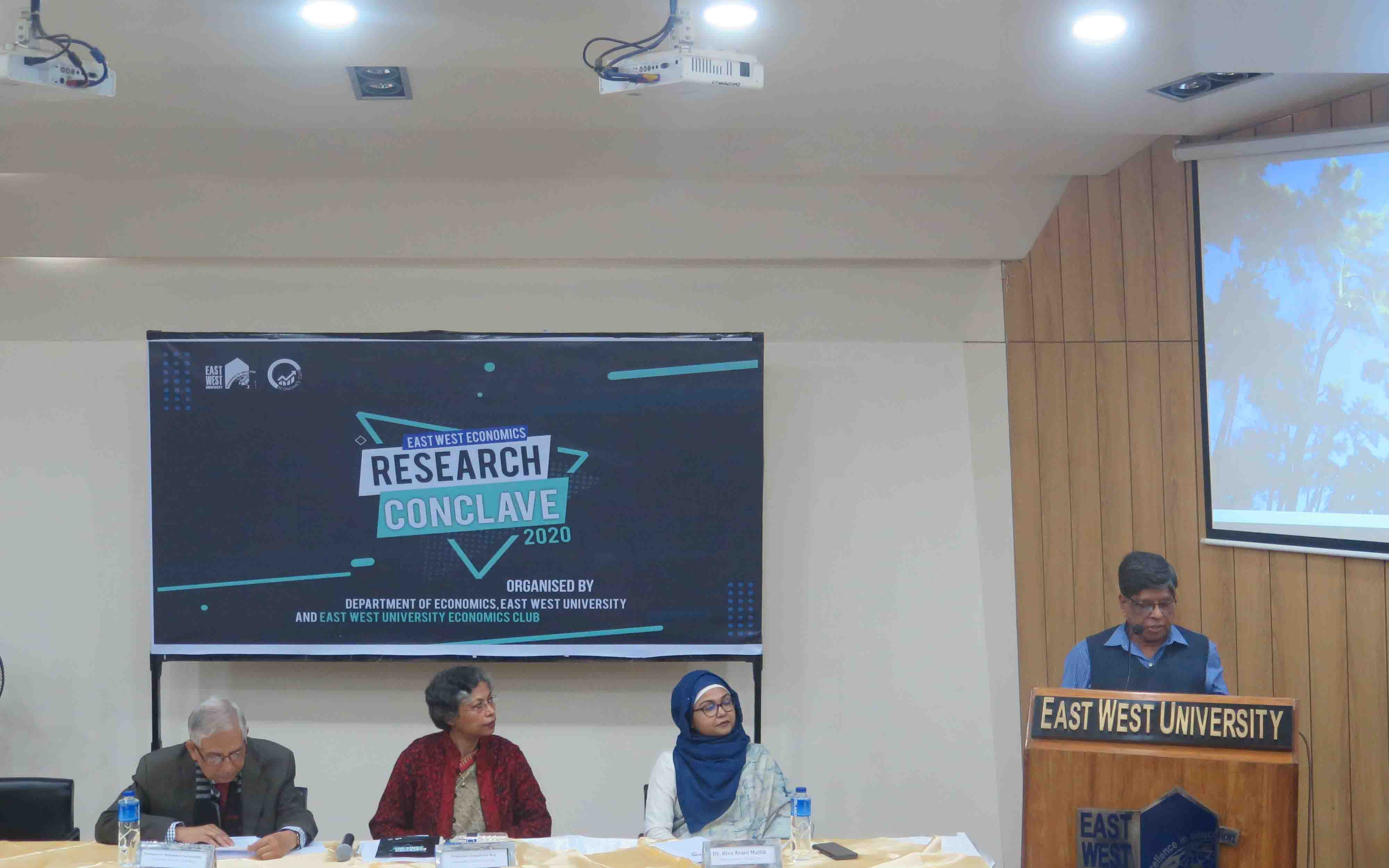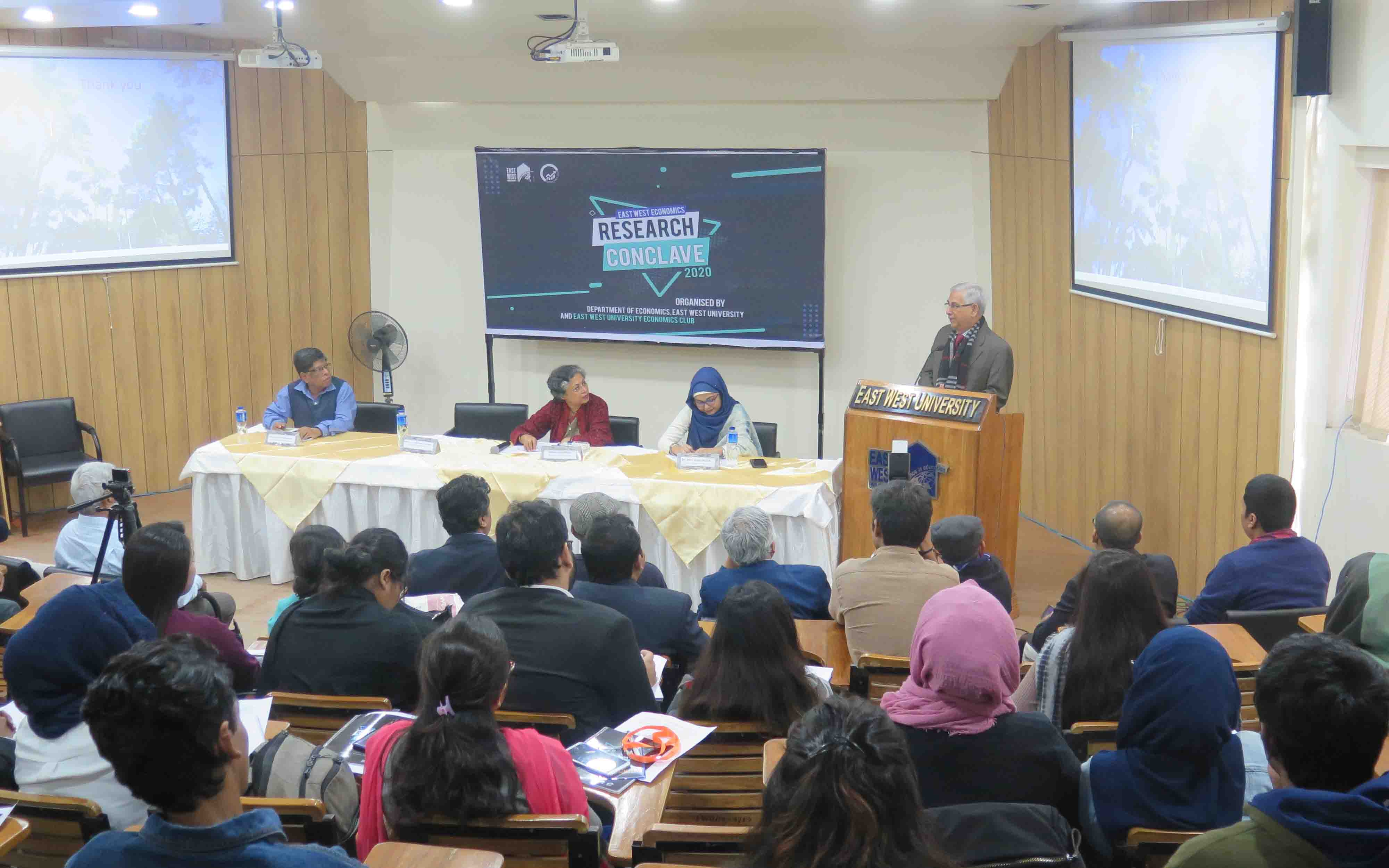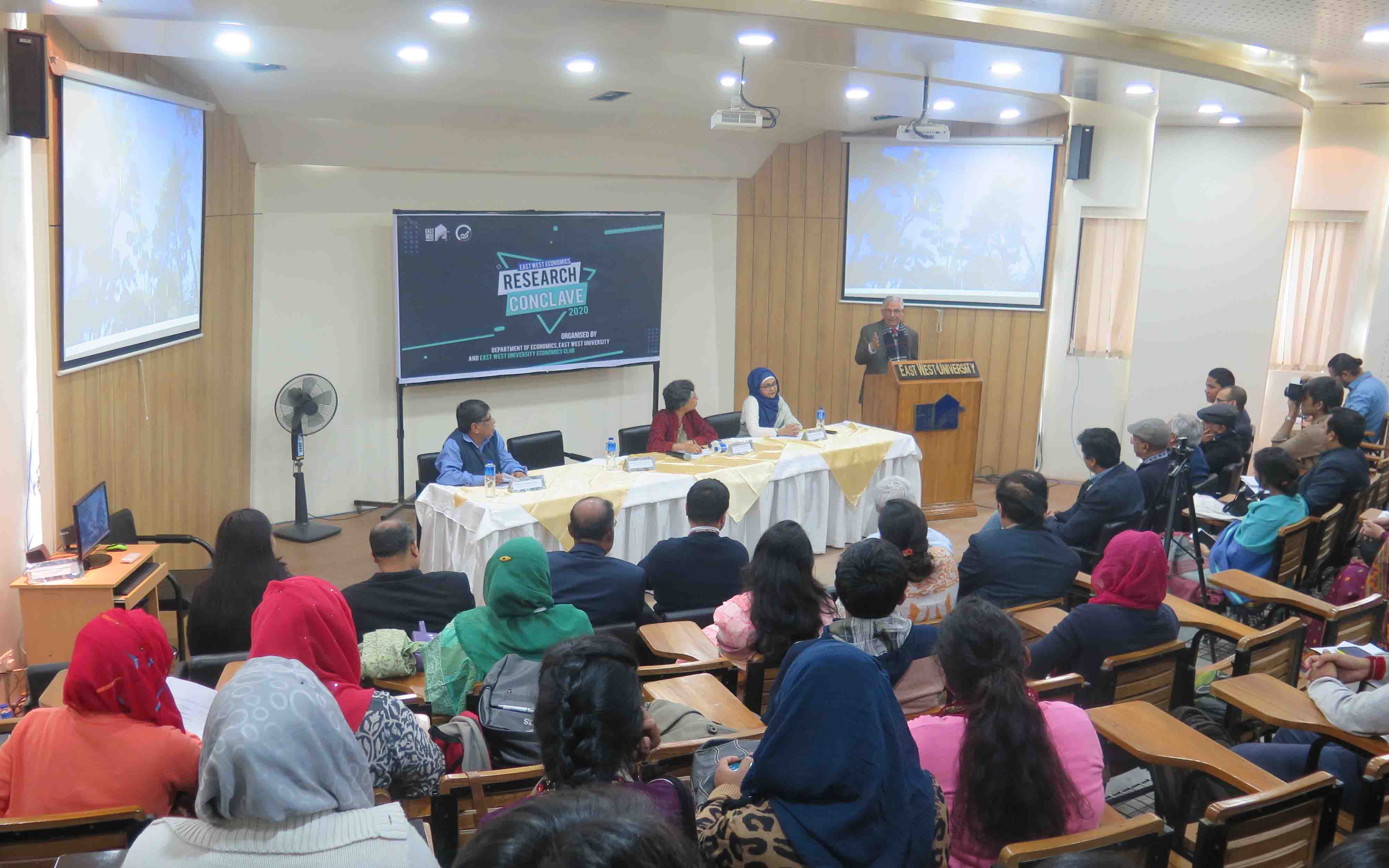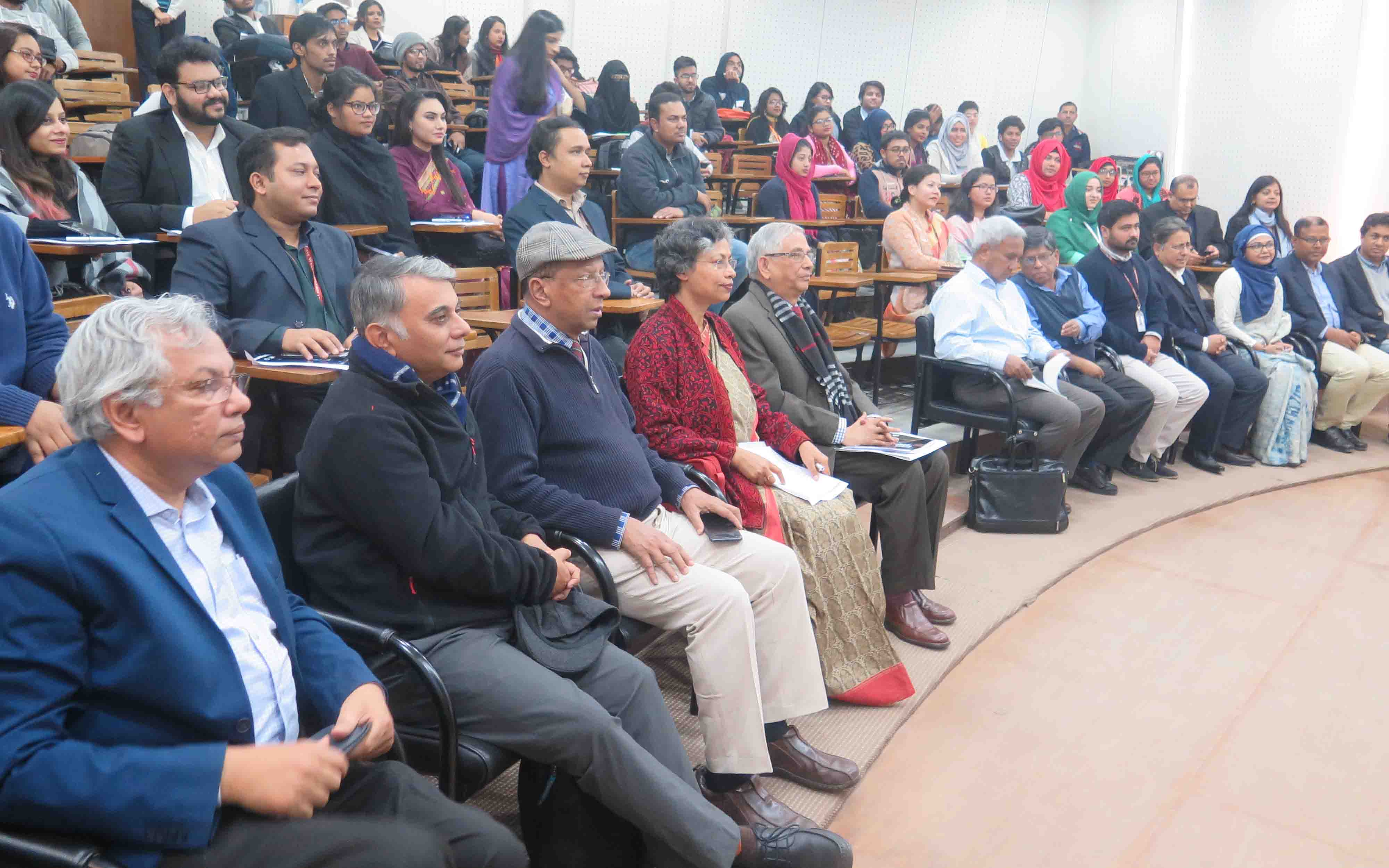 The Department of Economics of East West University (EWU) with the support of the Economics Club organized a research conference titled "Research Conclave 2020" at EWU campus, Aftabnagar, Dhaka on 07 & 08 January 2020. The inaugural ceremony of the conference was held at the SM Nousher Ali Lecture Gallery on 07 January morning. Professor Dr. Mohammed Farasuddin, Chief Adviser of EWU was present on the occasion as program Chair. Professor Joyashree Roy, Bangabandhu Chair Professor, Asian Institute of Technology, Bangkok, Thailand, presented the keynote paper on the topic of "Sustainable Energy Transition in Bangladesh: Challenges and Opportunities in the inaugural session. Professor Dr. M.M. Shahidul Hassan, Vice Chancellor, EWU and Dr. Biva Arani Mallik, Chairperson, Department of Economics were also given their speech on the program.
Professor Dr. Muhammad Ziaulhaq Mamun, Pro Vice Chancellor, EWU, faculty members of the Department of Economics, Participants of the conference, Students of the Department of Economics, EWU were present on the occasion.
There were four important sessions were held at this conference. The sessions were Macroeconomics, International Economics, Health and Behavioral Economics, and Urban Economics. More than 100 participants from 4 Universities and an institute attended at this conference. Most of the paper presenters were students. Prominent researcher Dr. Pranab Mukhopadhyay, Professor, Goa University, India also participated in the conference.