Intra Club Debate Championship 2021 organized by East West University Debating Club
---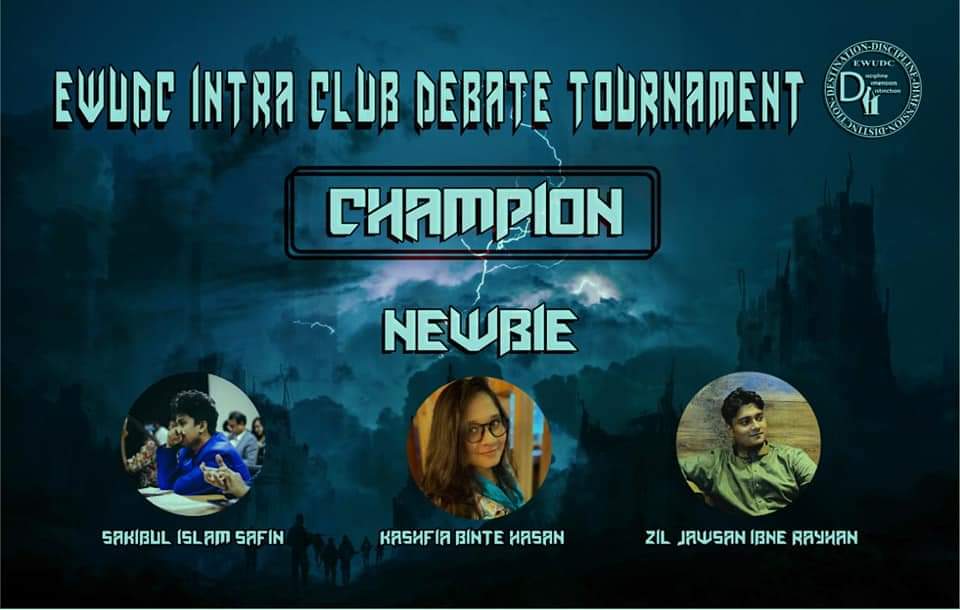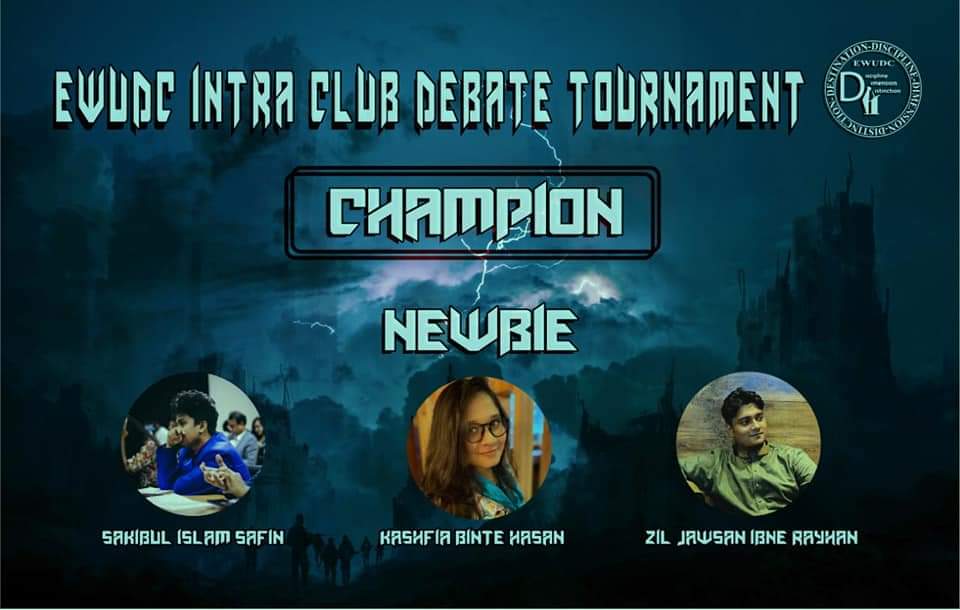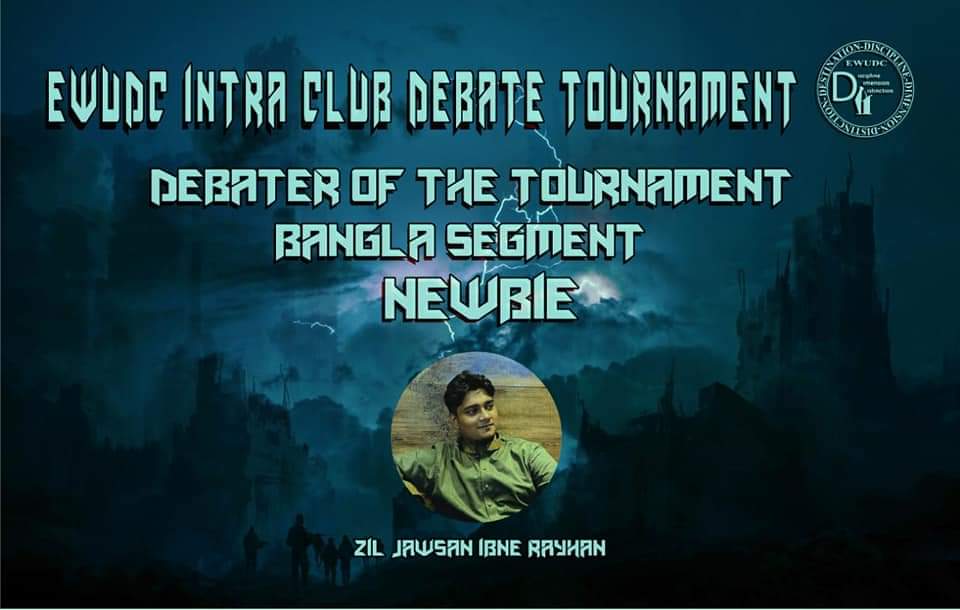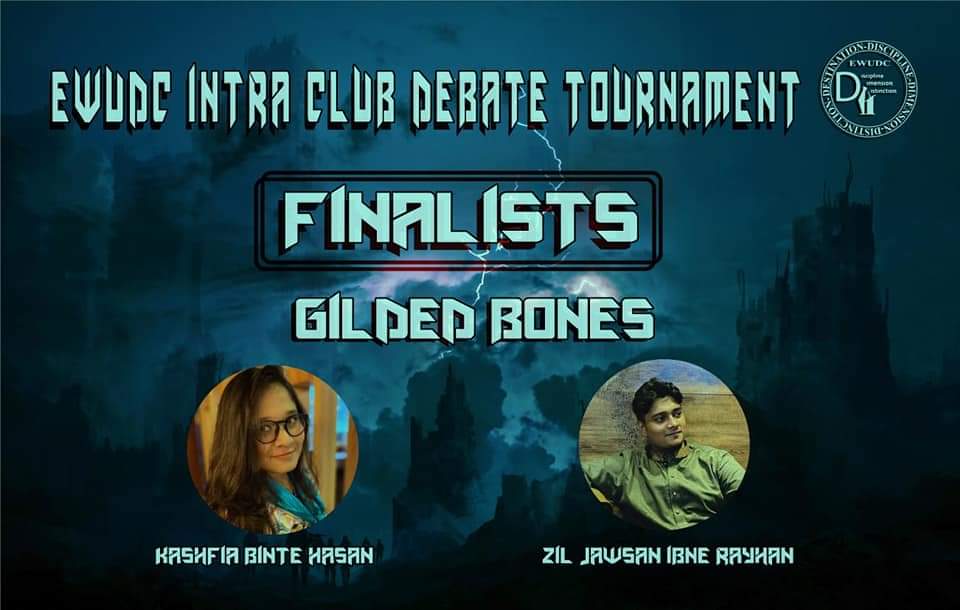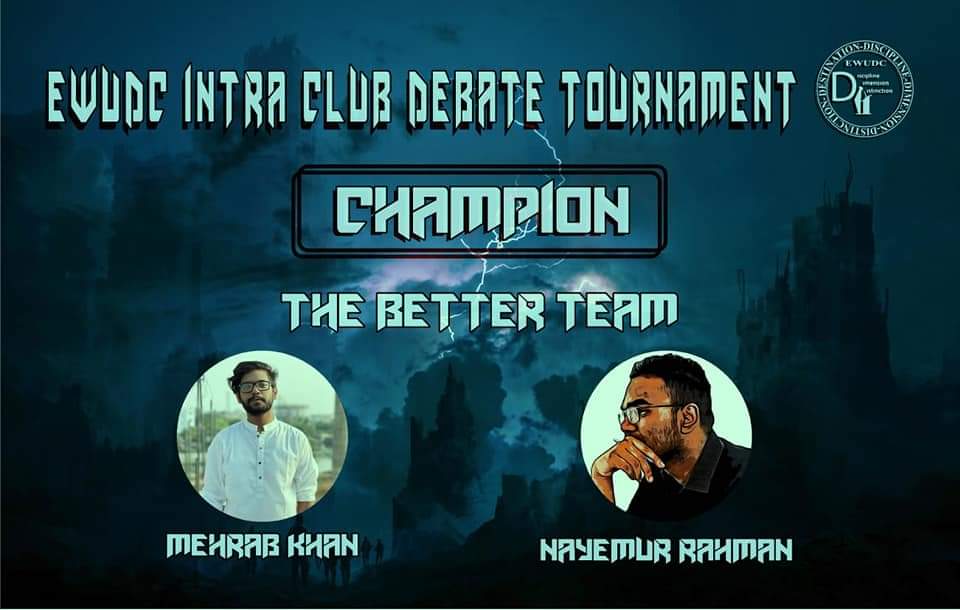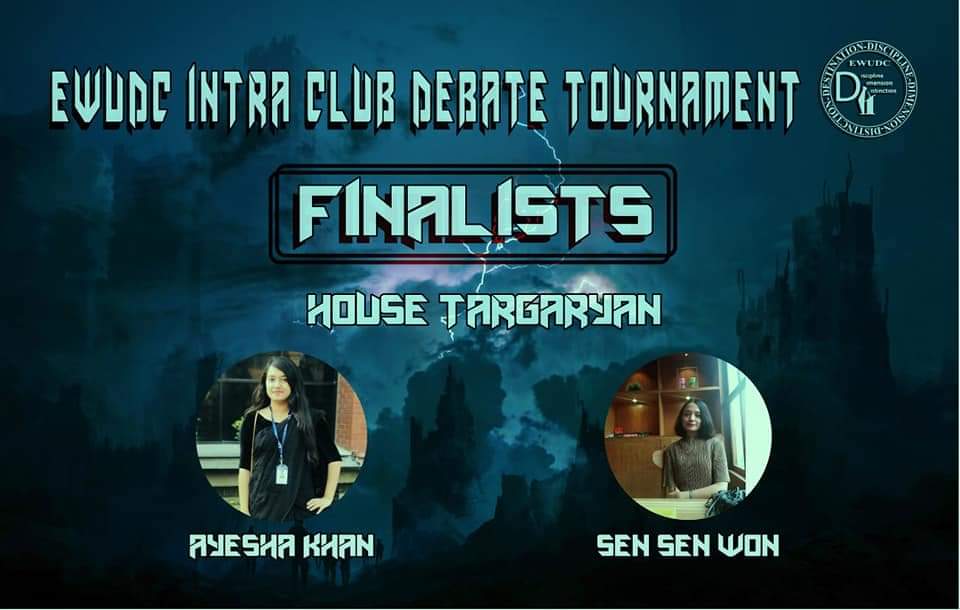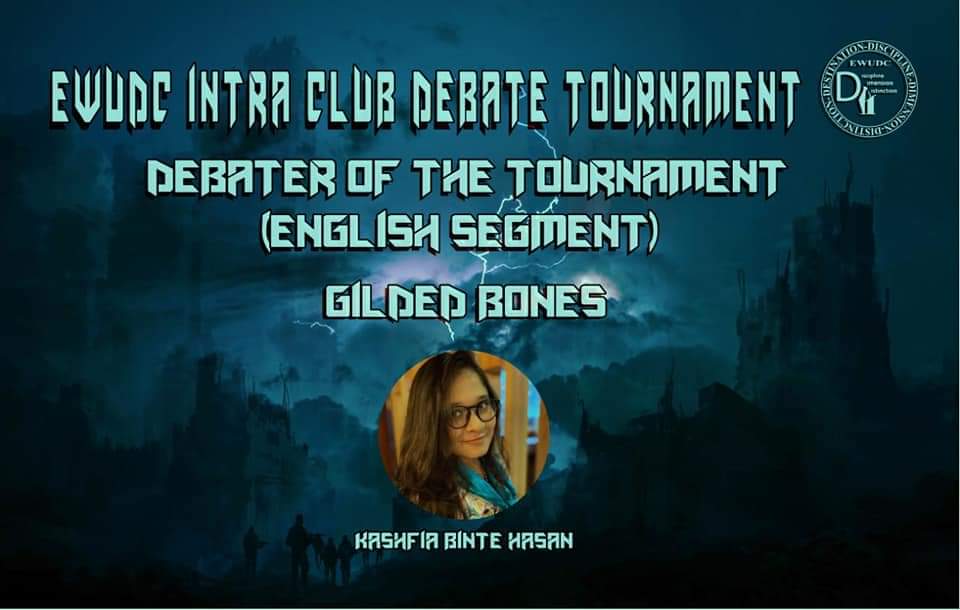 Every year East West University Debating Club Successfully arranges an Intra Club debating Championship. We did not fail to retain our legacy this year. Even the pandemic could not stop the enthusiasm of our participants to prove their ascendancy. EWUDC successfully organized it's another online tournament Intra club Debate Championship 2021.
Almost all the members of our club formed their group and participated in the tournament which is absolutely appreciable. There were two segments, Bangla and English. 24 teams took part in Bangla segments and 20 teams in English.
The tournament took its first step on 27th August with the round debate of the Bangla segment. The next day the round debate of English Segment successfully took place.
The tournament once again amazed us with its exciting final and closing ceremony on 3rd September, Friday. The finale became more glorified when our Alumni members joined us to make the day remarkable.
With all the best efforts from our participants, we got our winners from both segments. Team New bie was the winner of the Bangla segment, and runners up was Espartanos. From the English segment, we got the Champion team name "The Better Team" . The runners up were 18 meets 19, House Targaryans, Glided Bones. We also found our debaters of the tournament, Zil Jawsan Ibne Rayan from team Newbie (Bangla), and Kashfia Binte Hasan from team (English).
EWUDC always inspires students to enrich their knowledge and prove their rationality by arranging these types of successful tournaments.