BSMMU and EWU have collaboratively initiated a clinical trial exploring the efficacy of Terminalia arjuna bark in treating fatty liver disease.
---
Nov 13, 2023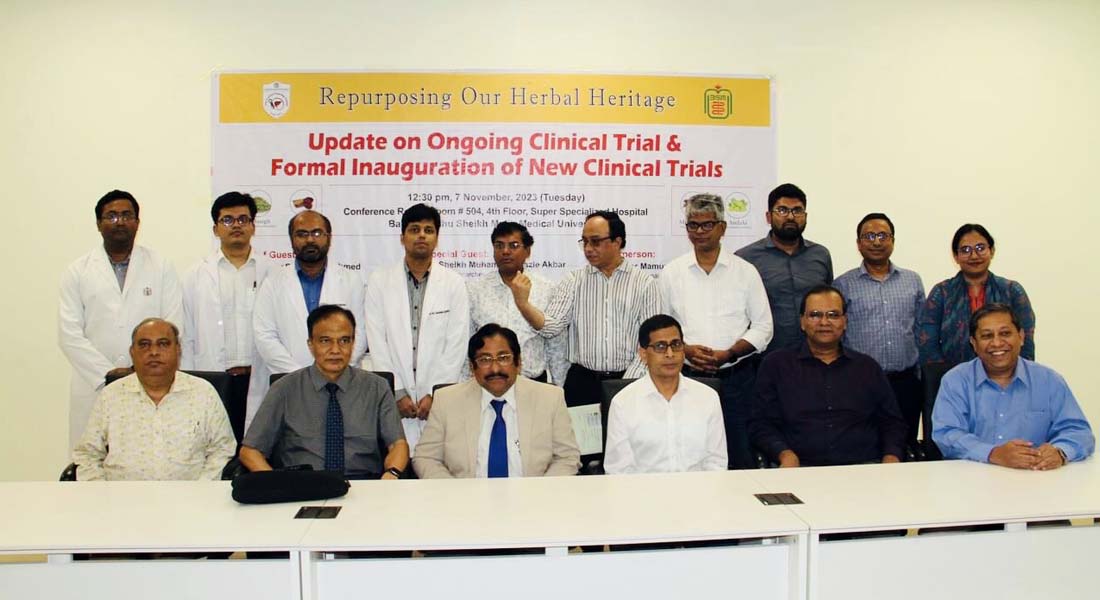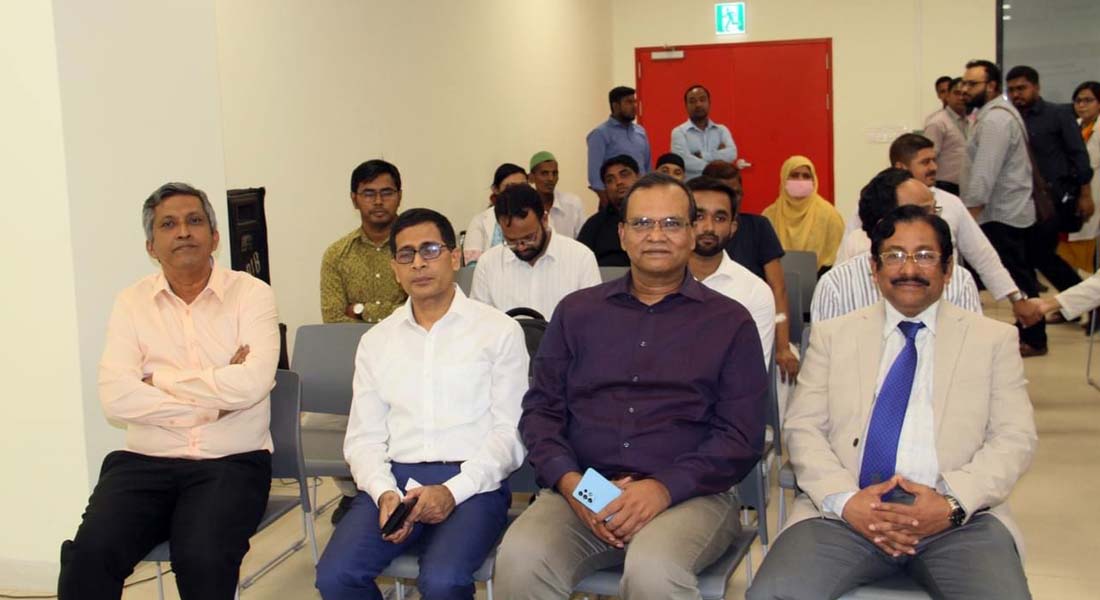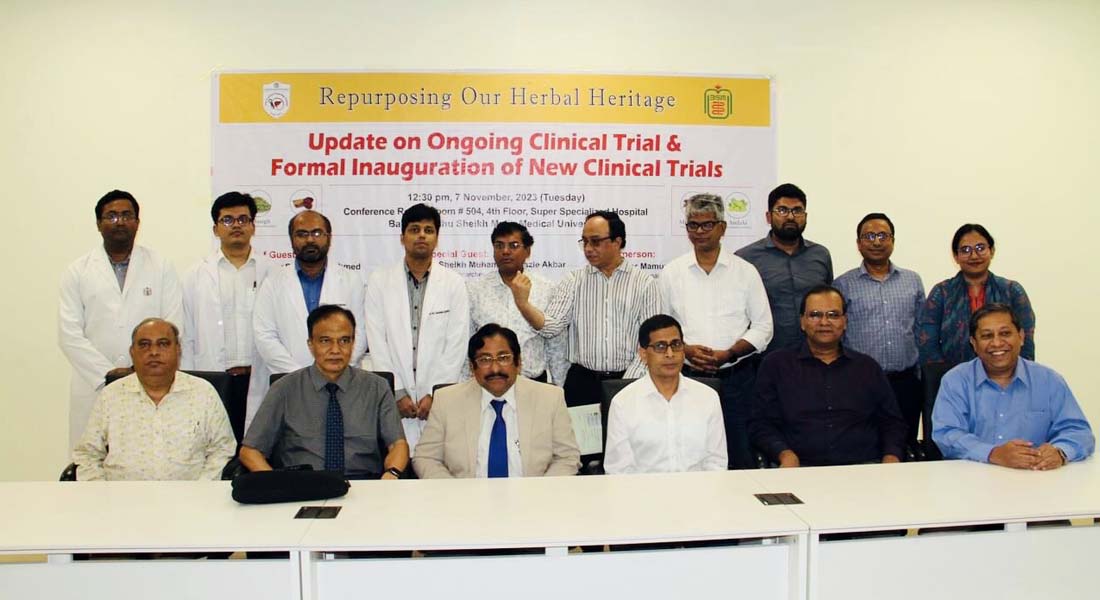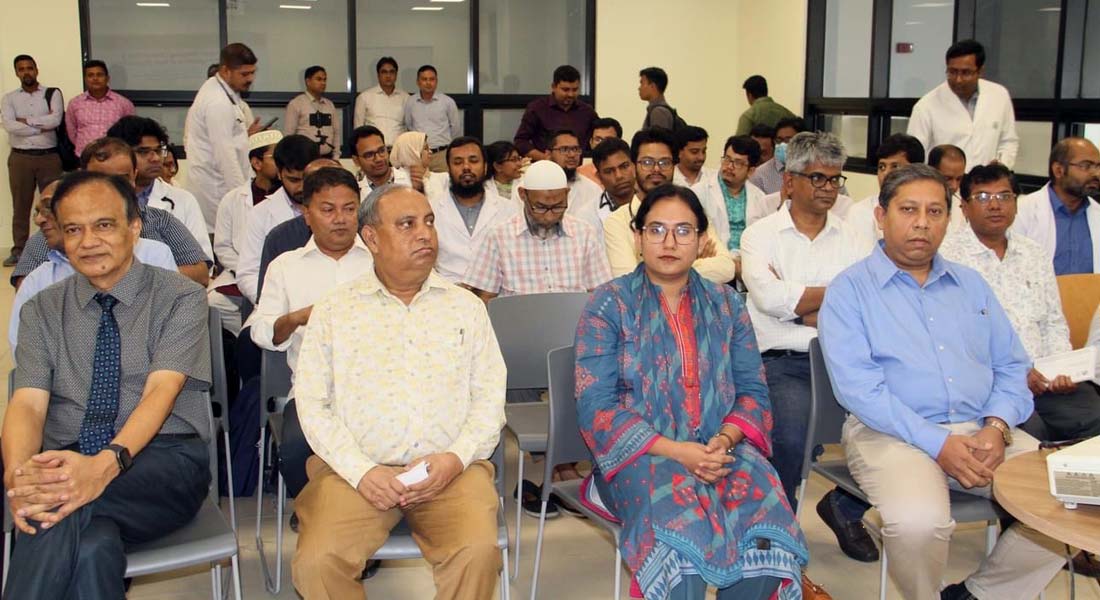 The Interventional Hepatology Division of Bangabandhu Sheikh Mujib Medical University (BSMMU) recently hosted a scientific seminar titled "Repurposing our Herbal Heritage" on November 7, 2023, within the conference room of the Super Specialized Hospital on its campus.
During the seminar, initial findings from the ongoing clinical trial on Kalmegh (Andrographis paniculata) at BSMMU were presented. Professor Dr. Sharfuddin Ahmed, the Honorable Vice Chancellor of BSMMU, formally inaugurated three new clinical trials involving Arjun (Terminalia arjuna), Milk thistle (Silybum marianum) for fatty liver disease, and Amloki (Phyllanthus emblica) for hepatocellular carcinoma. The Honorable Vice Chancellor also handed over medicines to selected patients.
Dr. Chowdhury Faiz Hossain, Professor, and Dr. Mst. Rejina Afrin, Associate Professor from the Department of Pharmacy at East West University are conducting toxicological and pre-clinical study on Arjun and Kalomegh in the Department of Pharmacy of East West University.
Dr. Mamun Al Mahtab Shwapnil, Professor and Head of the Interventional Hepatology Division at BSMMU, presided over the seminar. Dr. Sheikh Muhammad Fazle Akbar, a visiting researcher from Oita University and Ehime University of Japan, graced the event as a special guest. Additionally, attendees included Dr. Md. Rezaul Karim, Officer of Institute of Technology Transfer and Innovation, Bangladesh Council of Scientific and Industrial Research (BCSIR), Prof. Dr. Md. Ayub Al Mamun, Chairman of the Department of Hepatology at BSMMU, and a distinguished group of faculty members and students from various departments of BSMMU.