EWU Debate TEAM EXCELLED IN "Asian University for Women (AUW) IV 2021"
---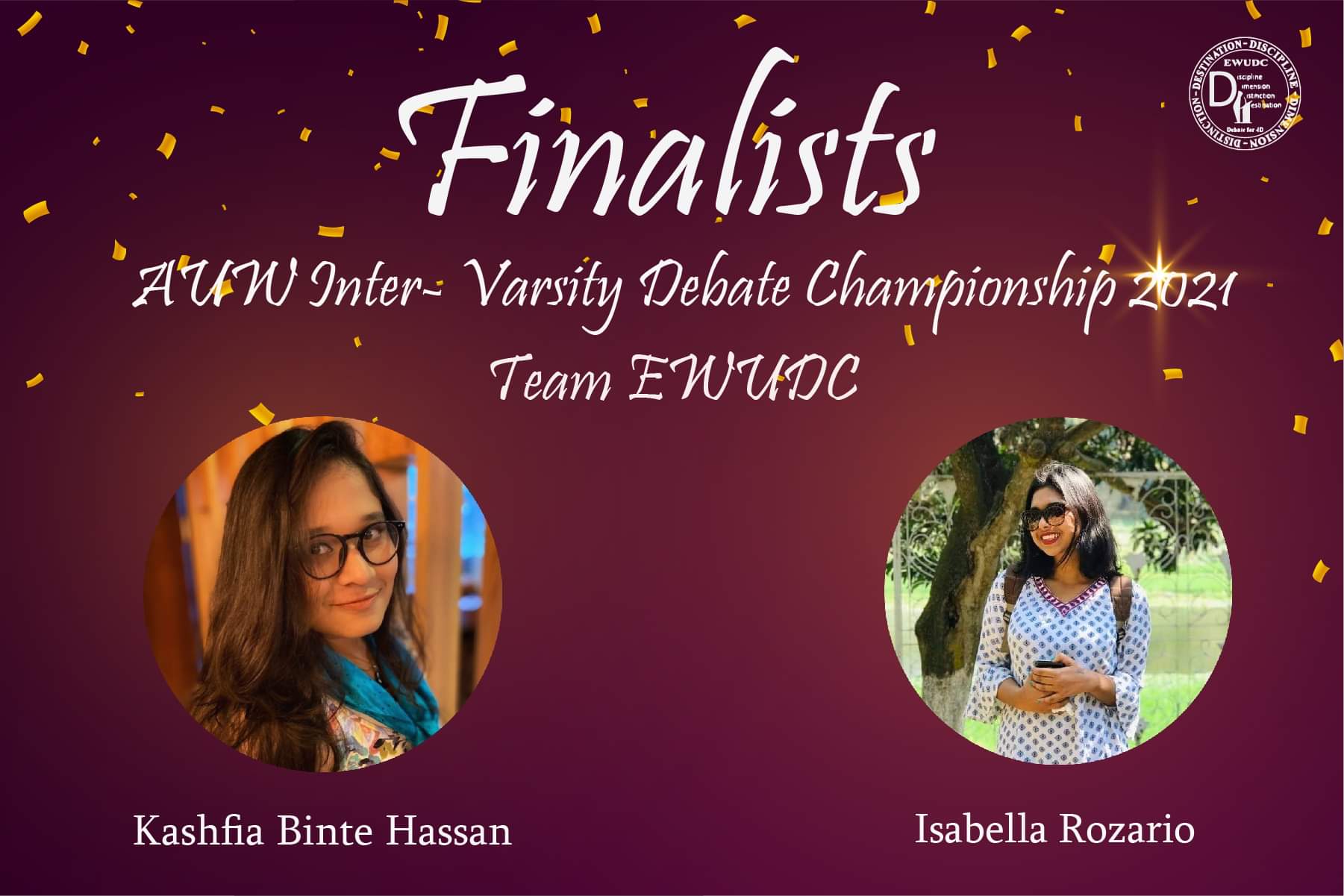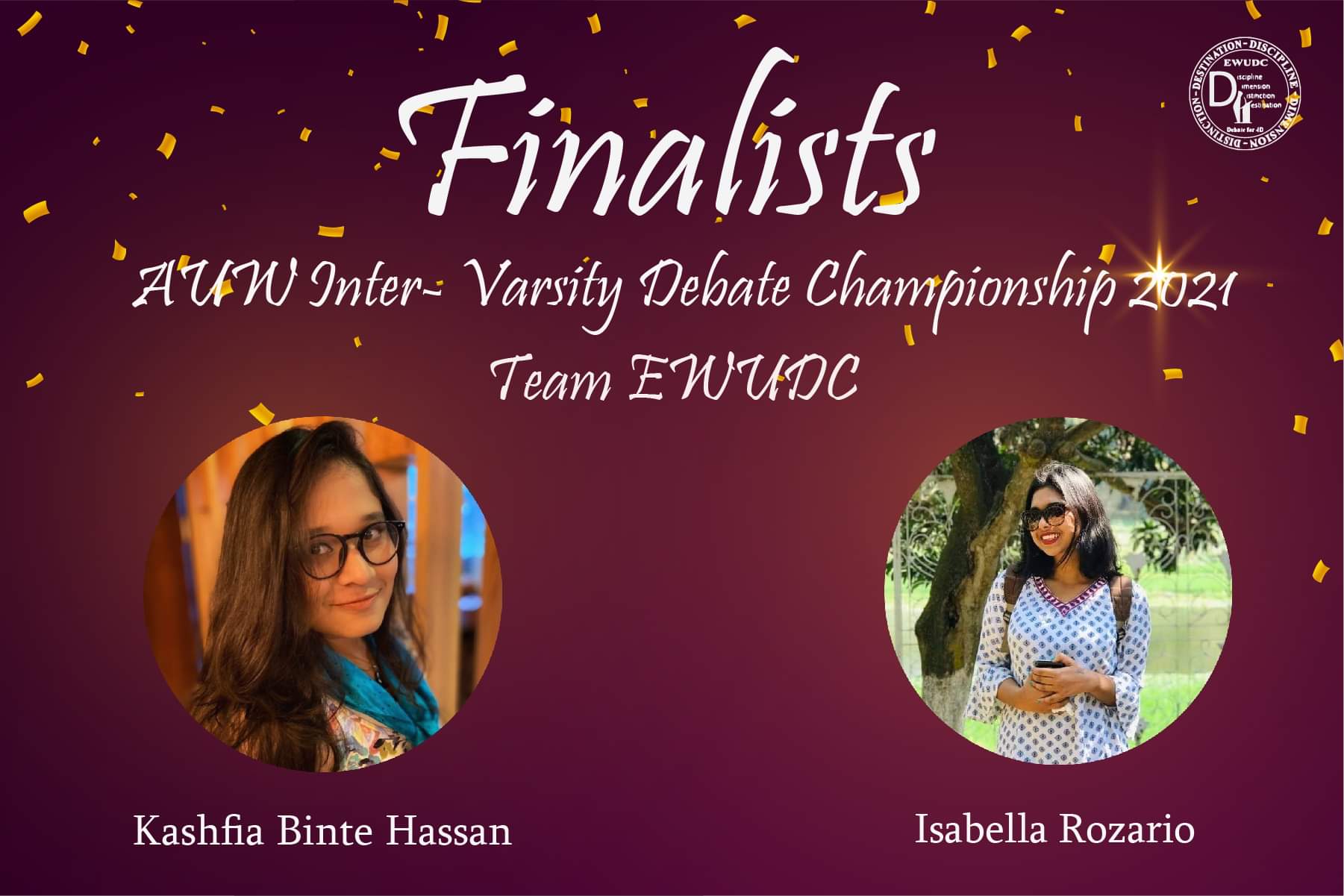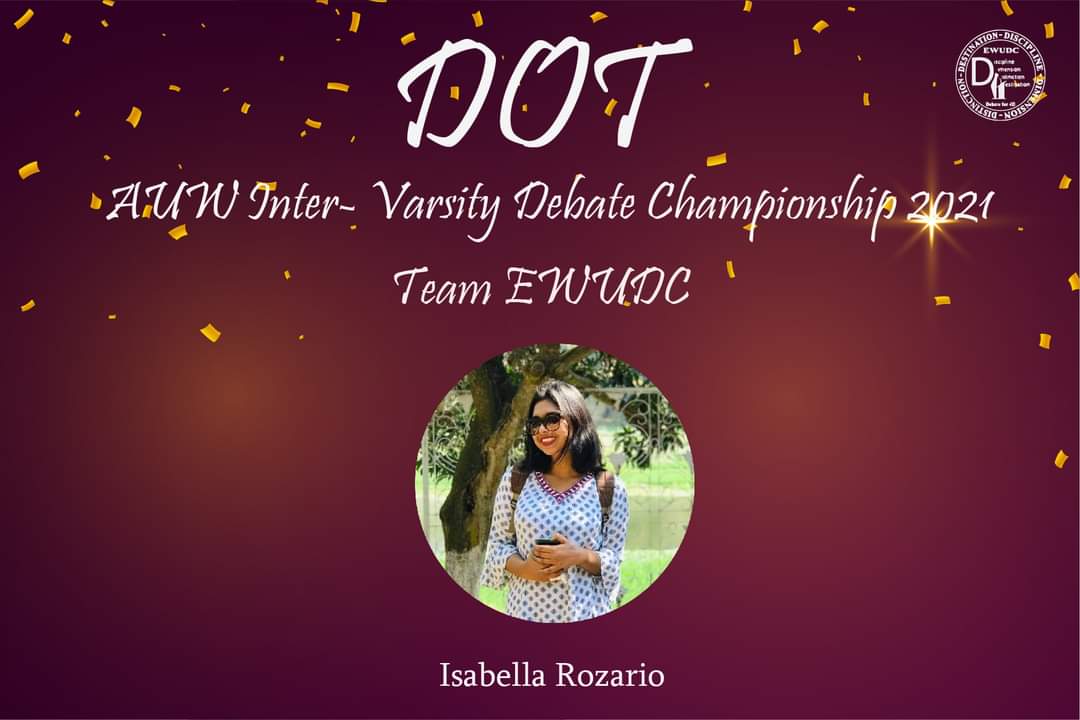 A team from East West University Debating Club secures the finalist position in the prestigious national debate tournament named "Asian University for Women (AUW) IV 2021 The team consists of two outstanding and dedicated debaters, Kashfia Hasan, Isabella Rozario.
This competition was organized by "Asian University for Women (AUW) having the aim to ensure the participation of women from vulnerable backgrounds in leadership positions, to help them learn the values of professionalism and work ethics, encourage the youth of Bangladesh to engage in civil discussions about what can be done in today's world to deal with the issues hand-on, and to empower our community of powerful women throughout the process.
It was an Inter University English British parliamentary debate competition. 32 Prestigious clubs from both private and public universities and from different places in the country took part in the competition. It was hard nut to crack securing the finalist position among the 32 talented teams. But through the true dedication and logical understanding our debaters made us proud. In the finale they faced BUP A, MISTDS 1, IUB A. Eventually, BUP A got the champion title.
Lastly, in this covid situation, when the whole world is imprisoned, East West University Debating Club did not stop to practice of logic and prove their potential in the field of rationality and earn a great prestigious result for the university.