Celebrating World Mental Health Day 2023 at East West University
---
Oct 19, 2023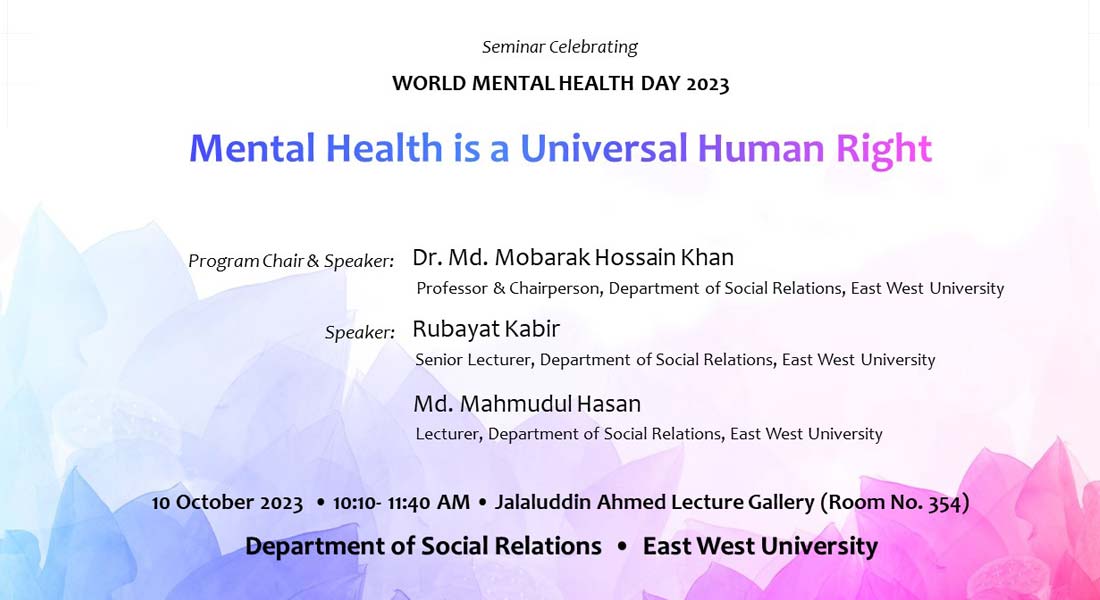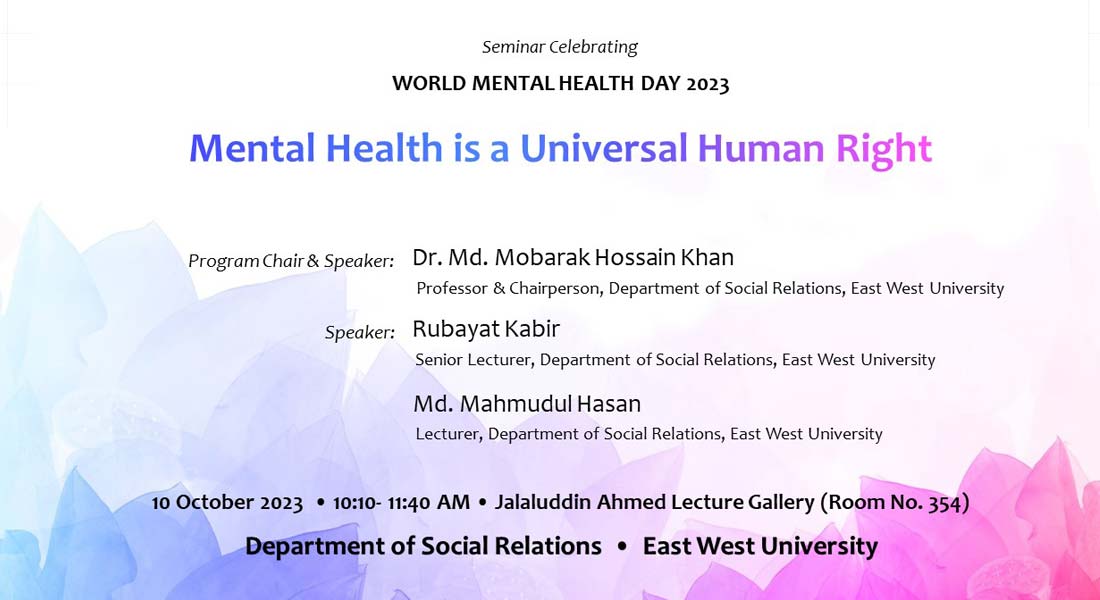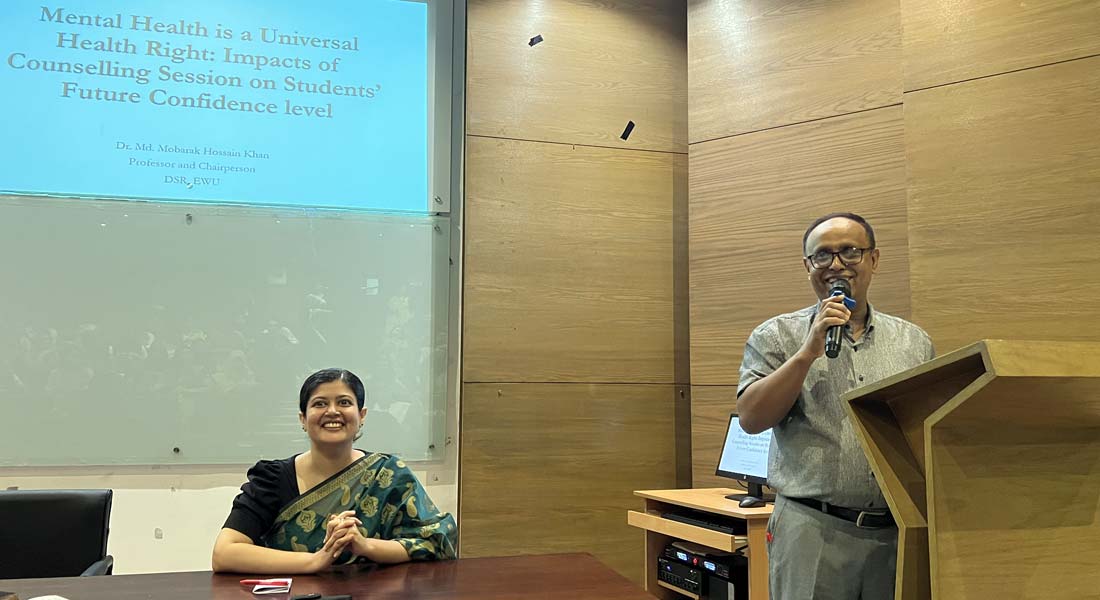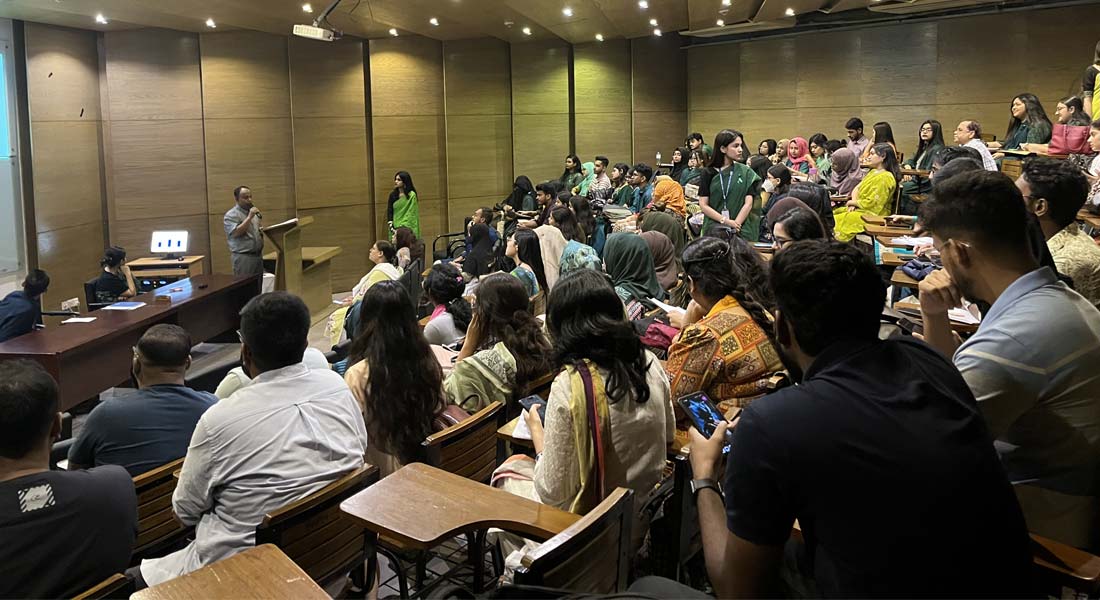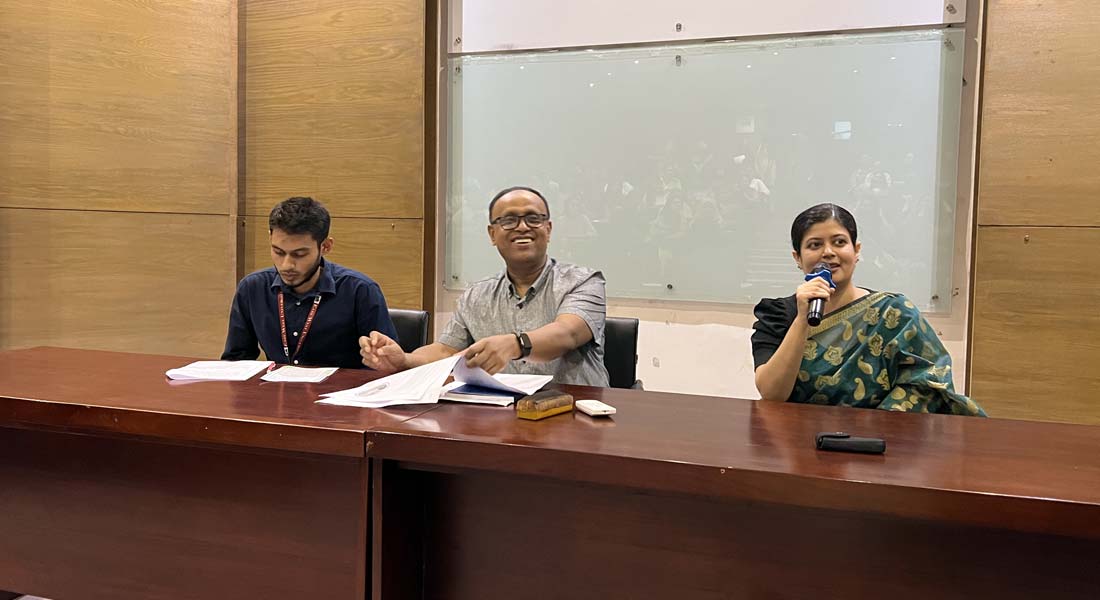 East West University (EWU) celebrated 'World Mental Health Day 2023' with a seminar organized by the Department of Social Relations (DSR). The theme for this important day was "Mental health is a universal human right. The program was chaired by Prof. Dr. Md. Mobarak Hossain Khan, Chairperson, DSR, EWU. In addition, Rubayat Kabir, Senior Lecturer, from DSR at EWU and Md. Mahmudul Hasan, Lecturer from the same department, participated in the event as speakers.
The program chair, Prof. Dr. Md. Mobarak Hossain Khan, commenced the seminar by providing an overview of the significance of World Mental Health Day, with a particular focus on the role of counseling in enhancing students' future confidence. Then, Rubayat Kabir highlighted the provision of counseling services in private universities in Bangladesh. Additionally, Kabir discussed how students at EWU can access the counseling services offered by the institution. Finally, Md. Mahmudul Hasan addressed the importance of a preventive approach to mental health, highlighting the proactive measures and early intervention needed to mitigate the occurrence of mental health issues and their far-reaching consequences.
The enthusiasm displayed by students and participants was profound, transcending departmental boundaries. Students actively participated in the question-and-answer session. This part of the seminar allowed students to talk openly about mental health and find solutions to challenges. The seminar was able to create a sense of togetherness and raise awareness about mental health among EWU students. It showed that we should talk about mental health openly and that the university cares about the well-being of its students.