East West University Celebrates the National Victory Day of Bangladesh
---
Dec 16, 2022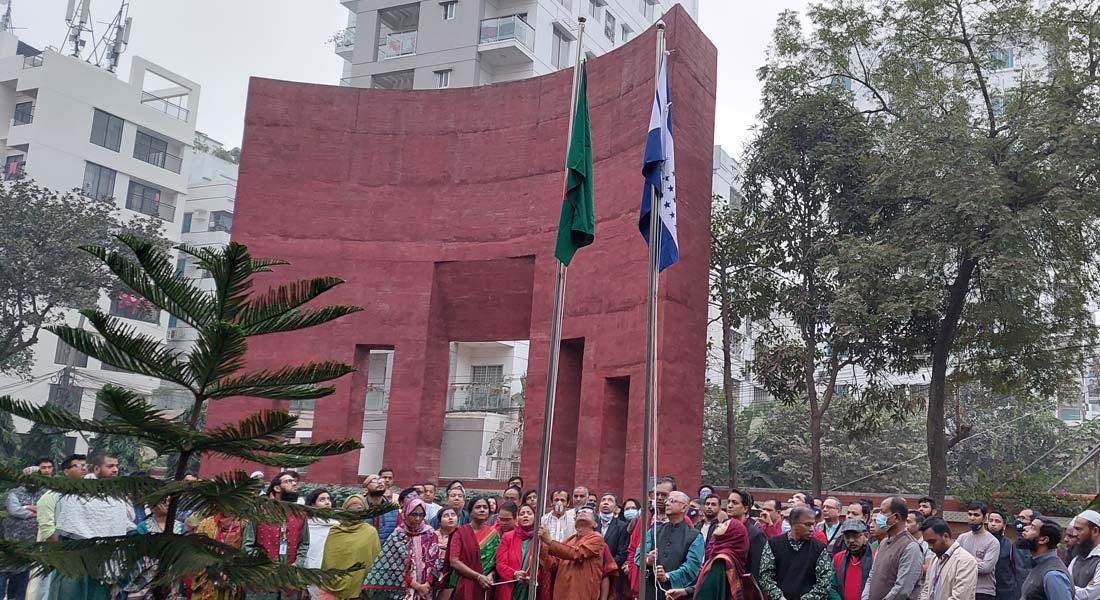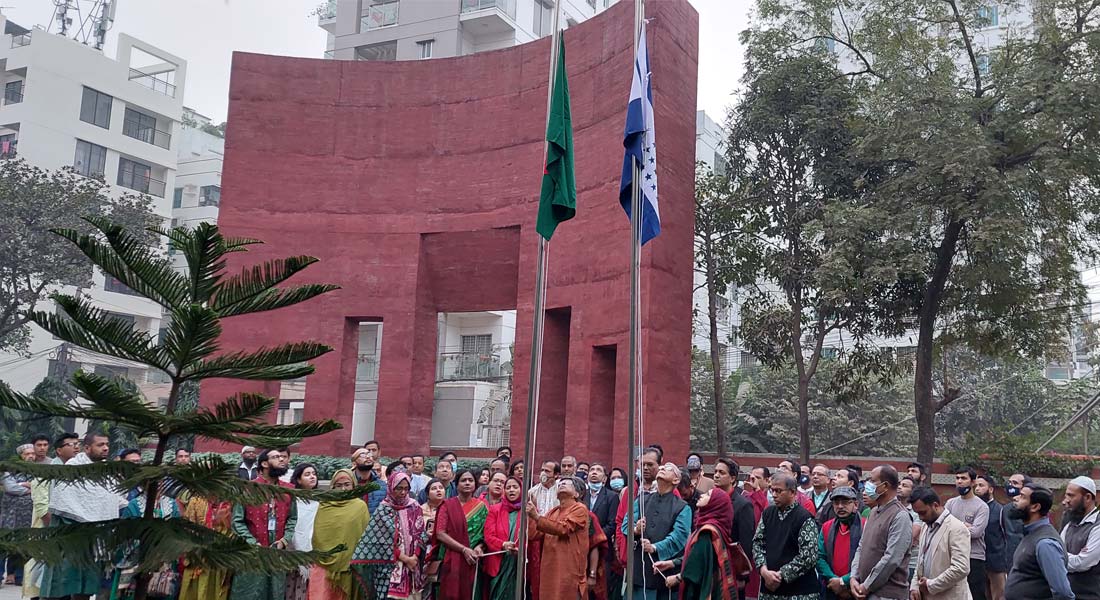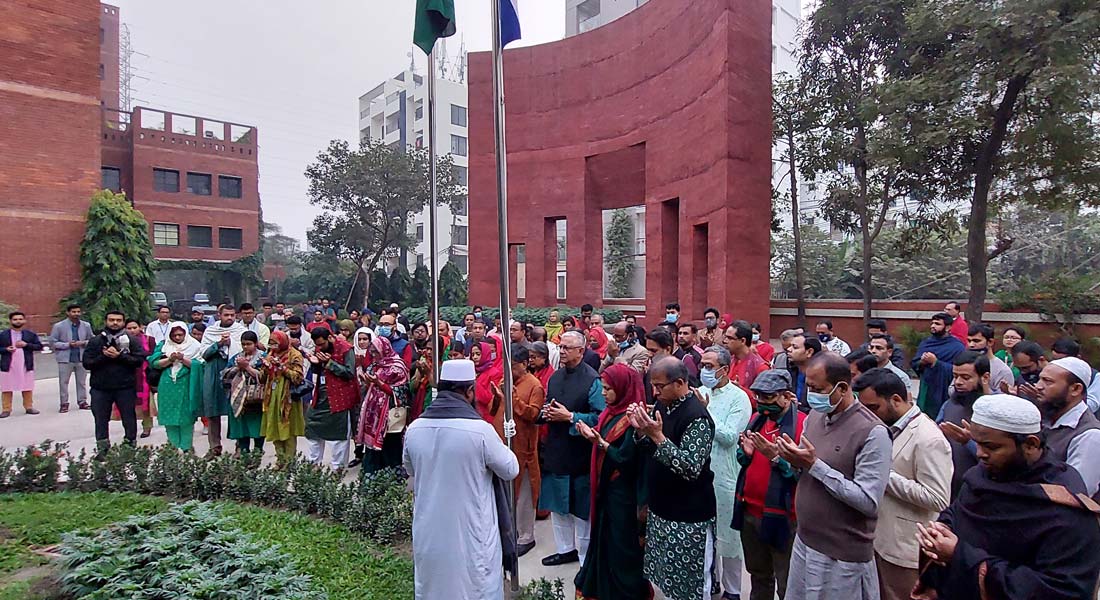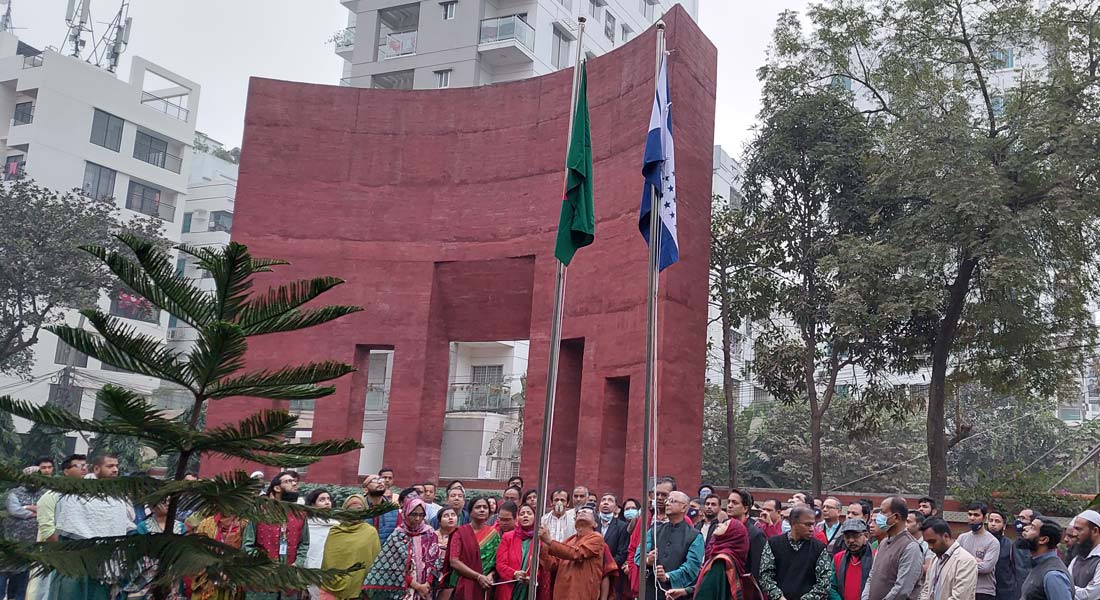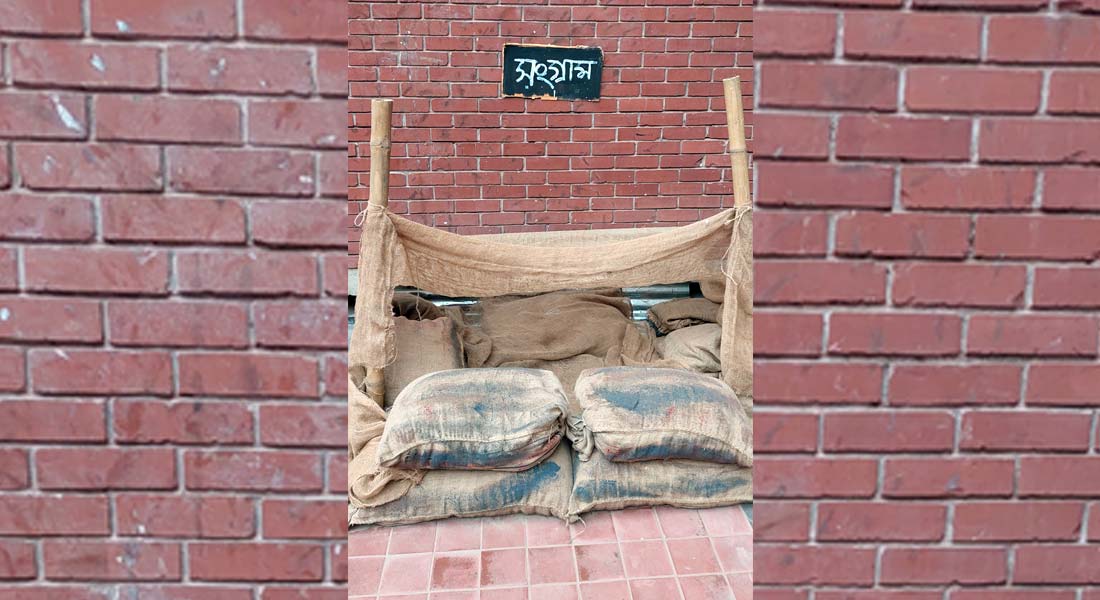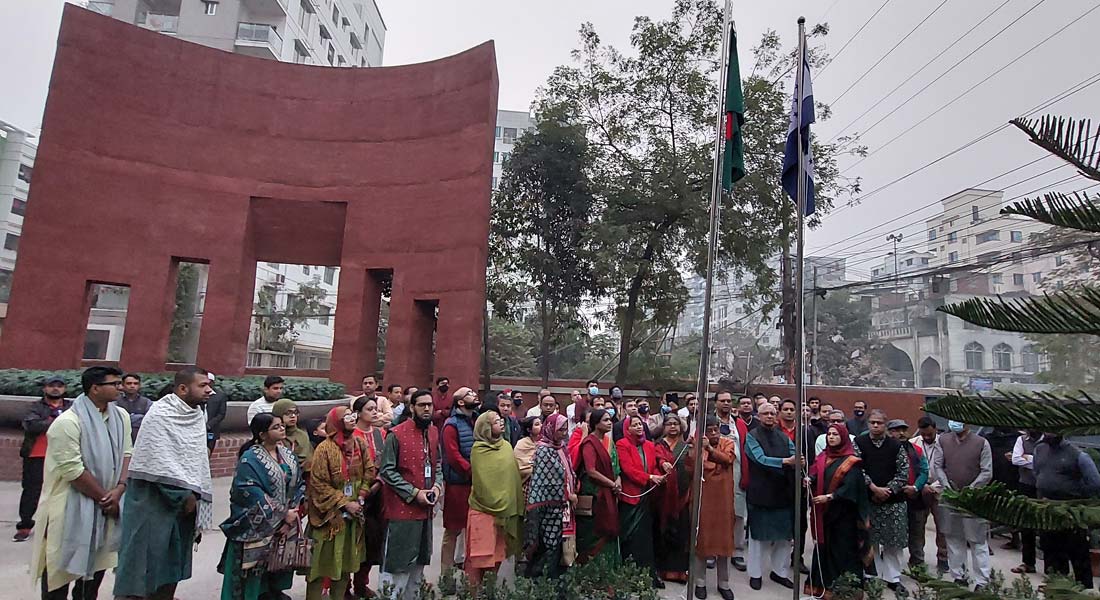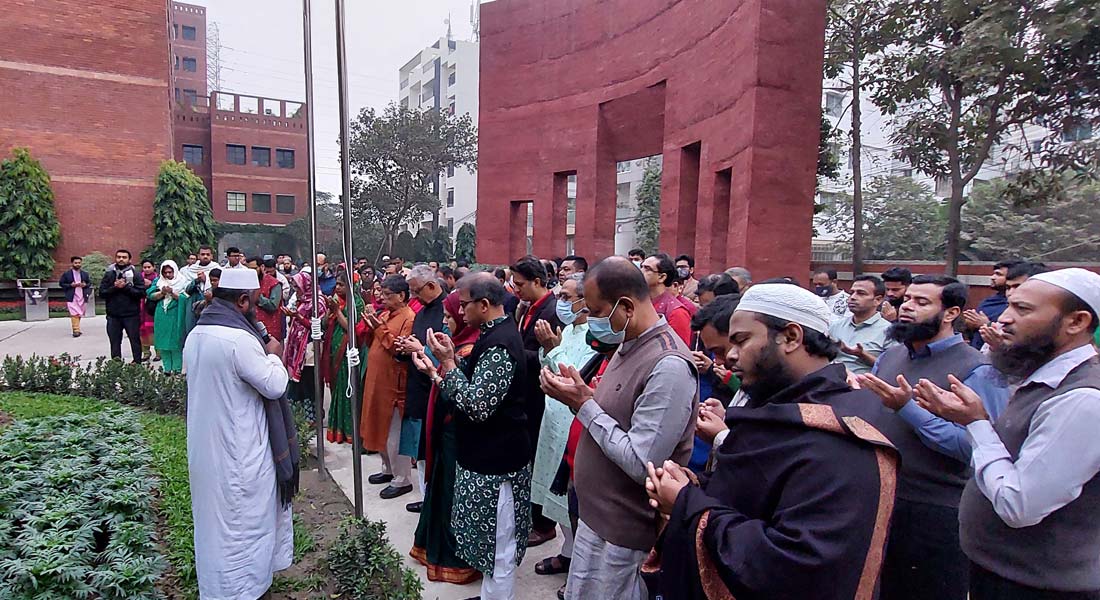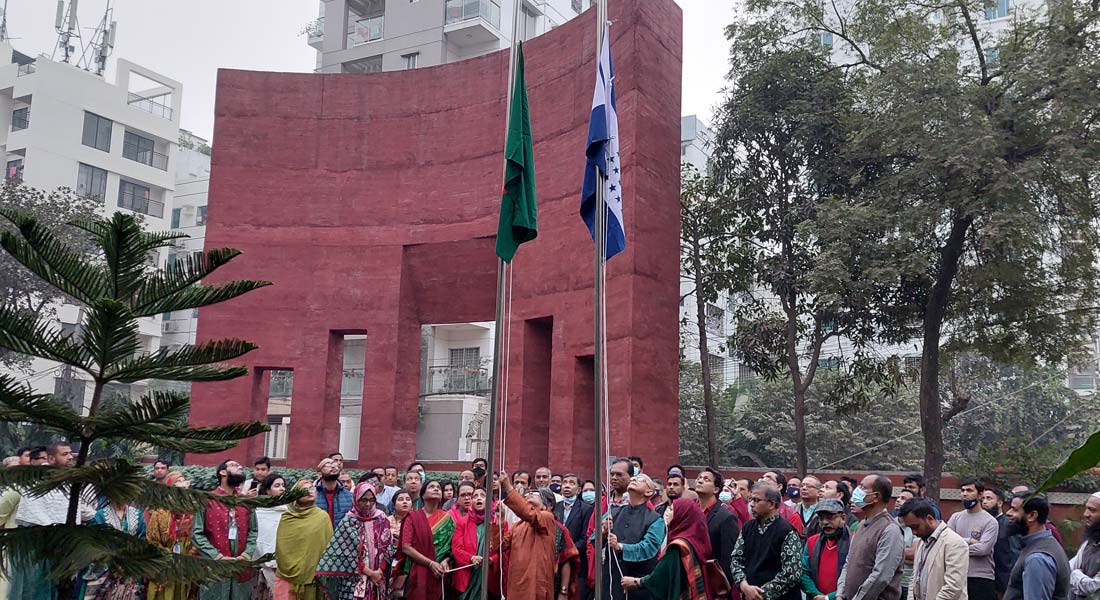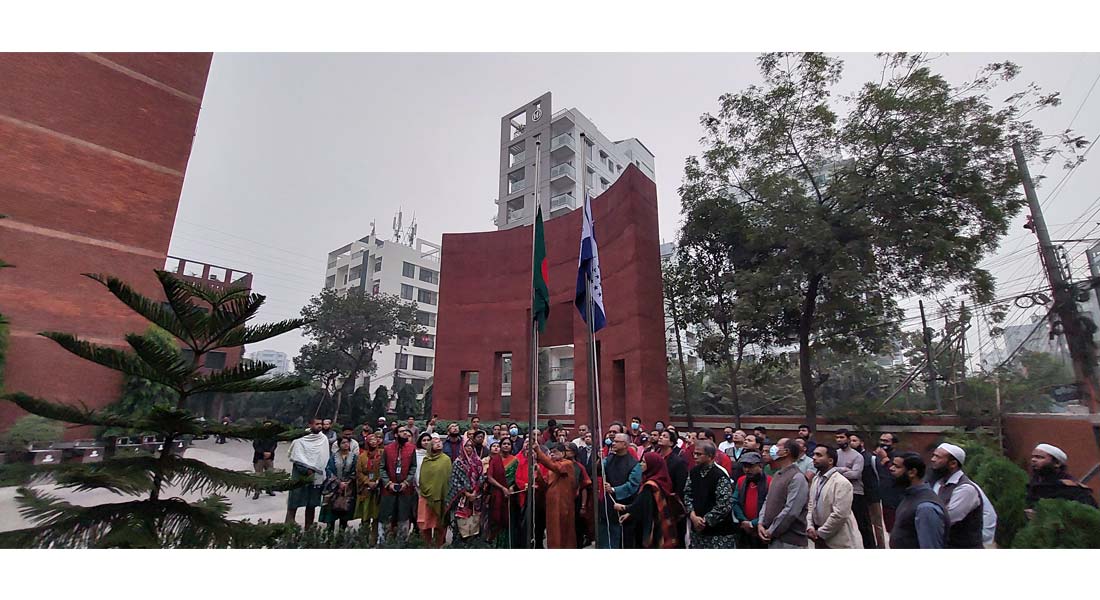 East West University (EWU) celebrated the 52nd National Victory Day of Bangladesh. EWU family paid homage and tribute to the valiant freedom fighters and millions of Martyrs, who shed their lives for making Bangladesh a free nation. The National Flag was hoisted in the front of EWU 'Shaheed Minar' premises at 6:34 a.m. A special "Munajat" was offered for peace and prosperity of the country on 16 December 2022 morning at EWU Campus, Aftabnagar, Dhaka.
Professor Dr. M. M. Shahidul Hassan, Vice-Chancellor, Air Cdre (retd.) Ishfaq Ilahi Choudhury, Treasurer, Deans, Faculty Members, Registrar, Students, Officers, and Staff of the university were present on the occasion.
In addition, EWU clubs has been also celebrated Victory Day at EWU Campus in different ways. East West University Club for Performing Arts (ECPA) organized a cultural event titled "Muktir Joyoddhoni" for celebrating the festival of National Victory Day.