EWU Holds 4th Nehreen Khan Memorial Lecture by Selina Hossain
---
Jul 27, 2022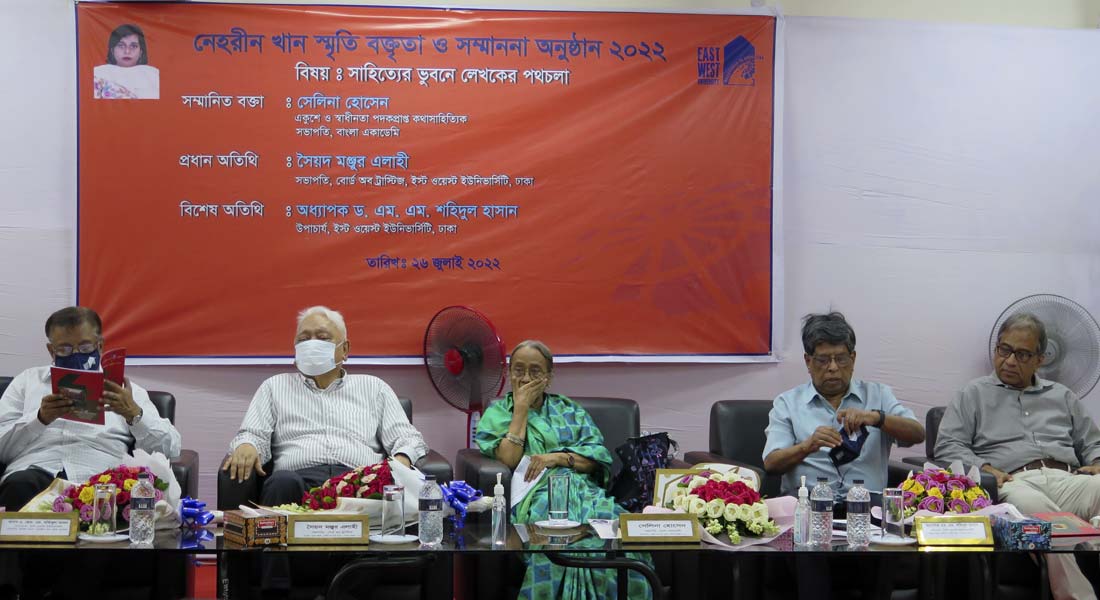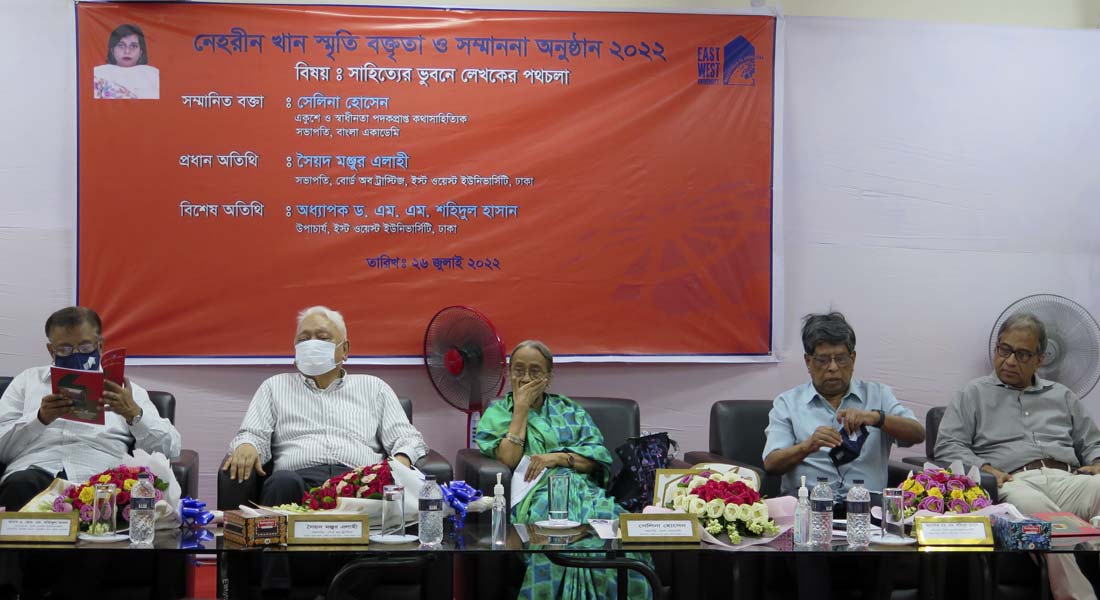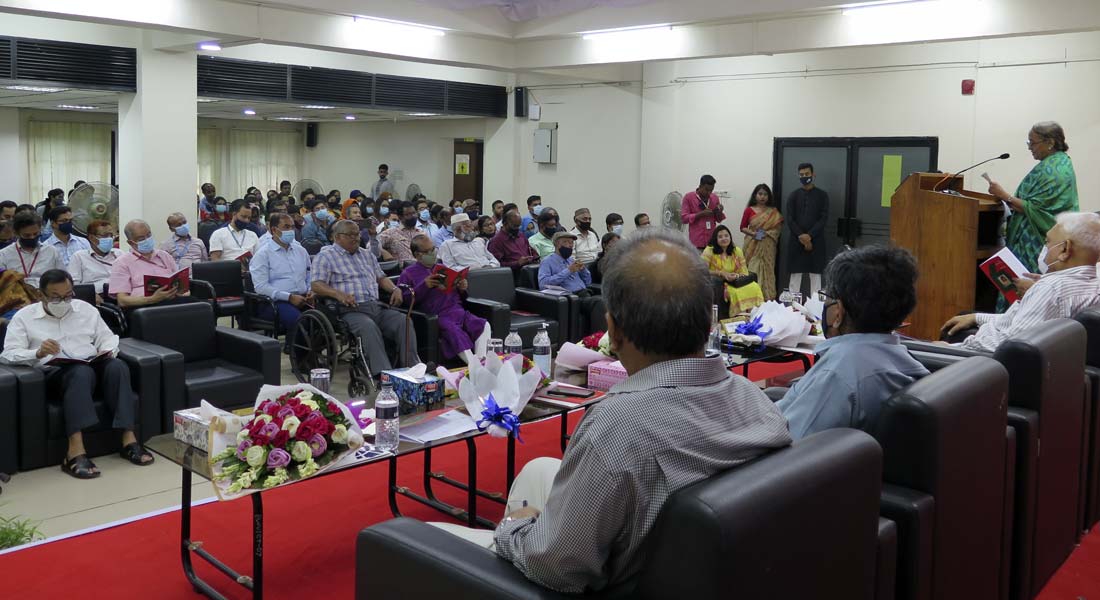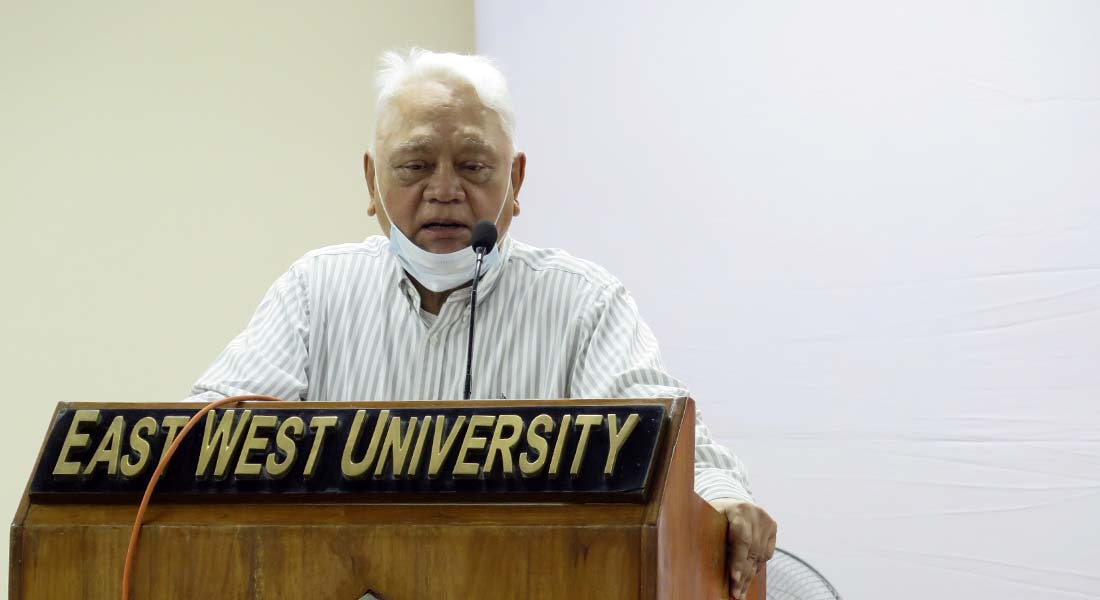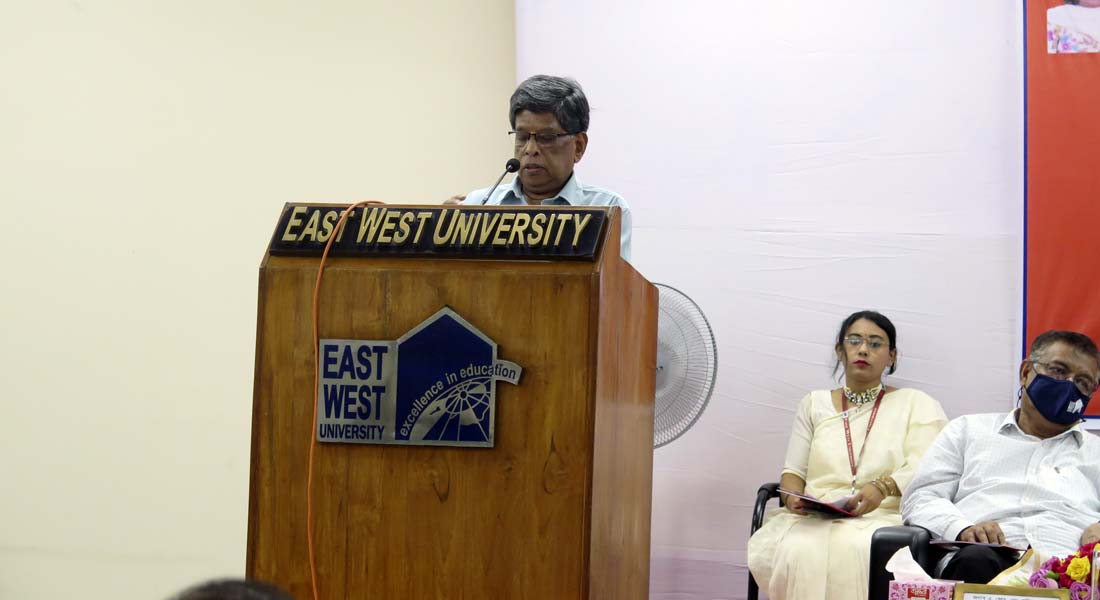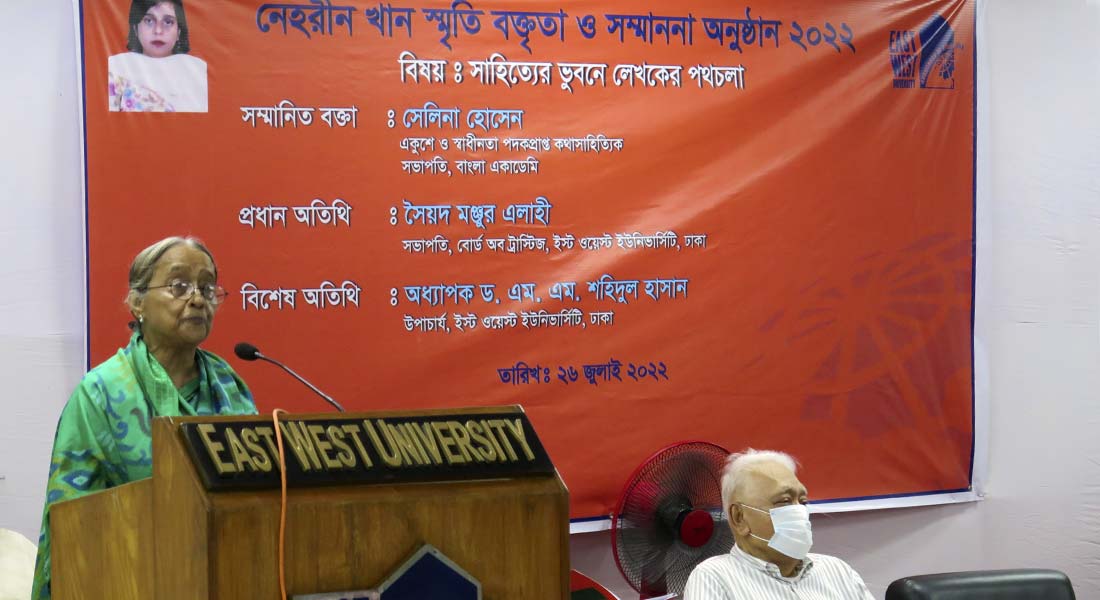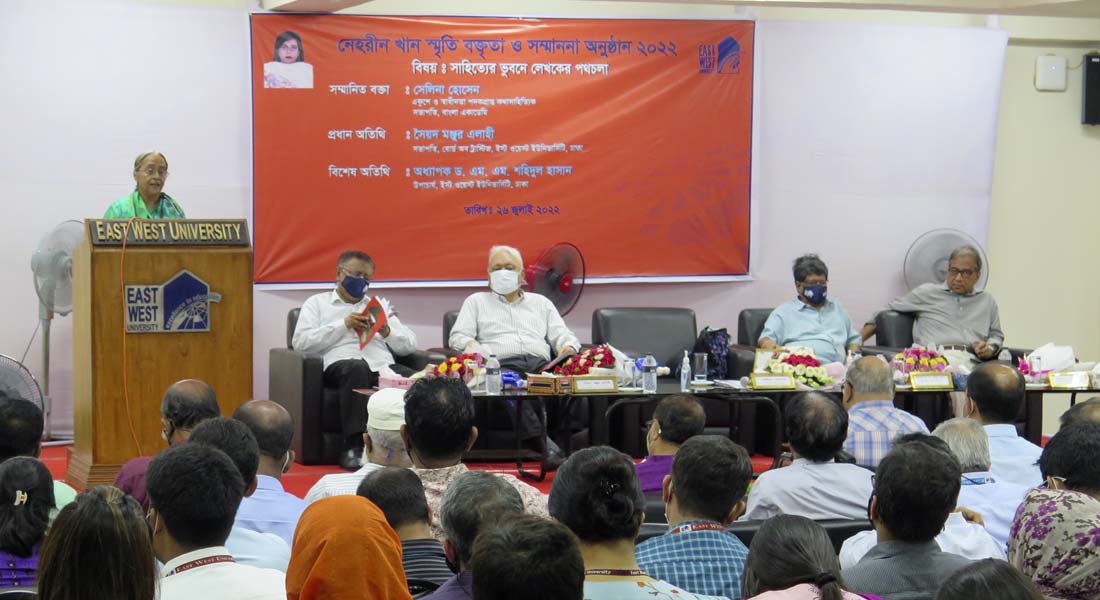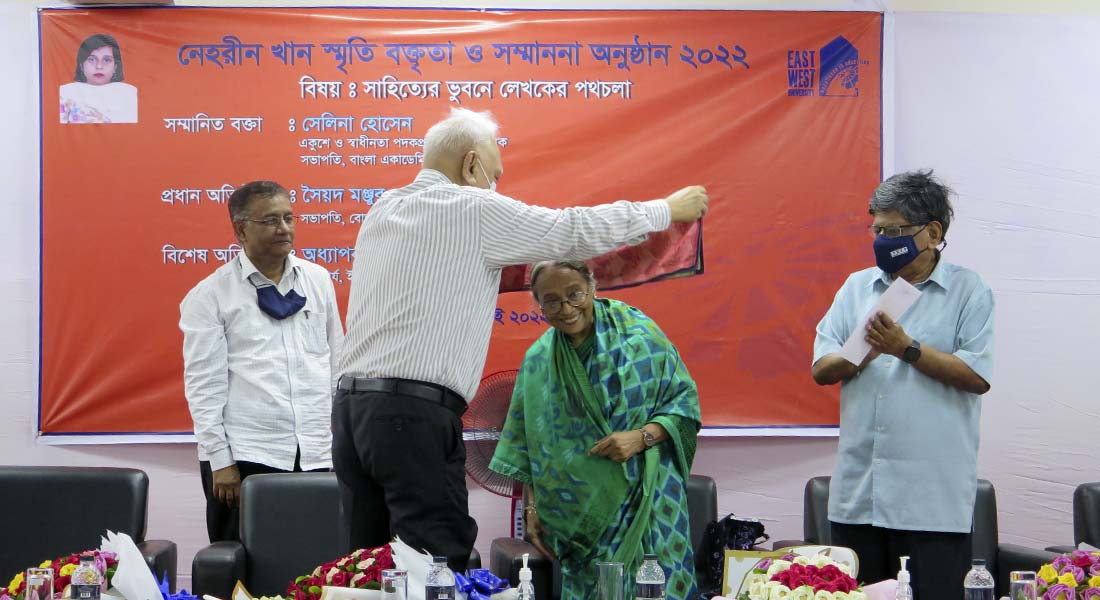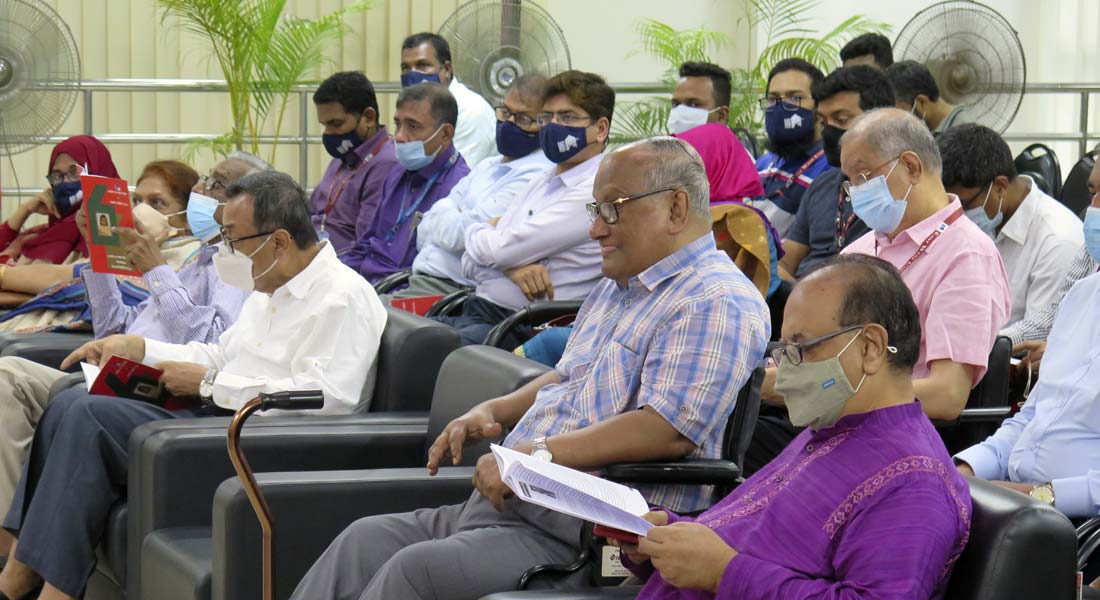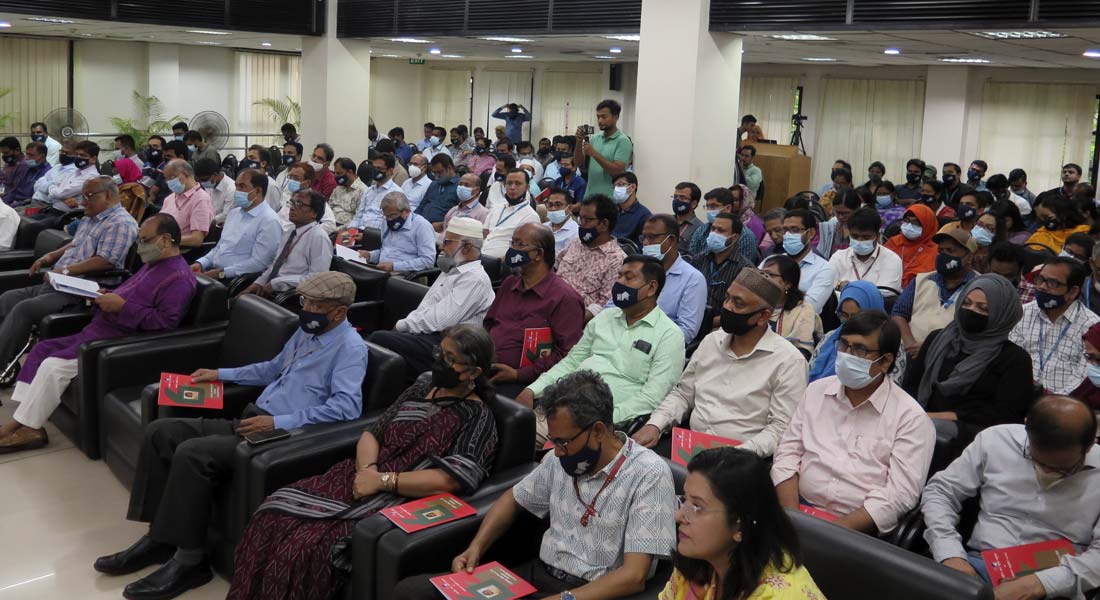 There is no freedom to write whatever one likes as an invisible shackle is placed around the writer, said Salina Hossain, a distinguished literary writer, and the current President of Bangla Academy. Due to the lack of this freedom, writers around the world have been tortured and oppressed for ages. However, despite this persecution, writers remained vocal on the path of truth and justice, so a writer is considered as the conscience of the nation. Selina Hossain said these things at the 4th 'Nehreen Khan Memorial Lecture' held at East West University (EWU) at Aftabnagar, Dhaka on Tuesday, 26 July 2022.
The subject of her speech was the 'Writer's Journey in the World of Literature'. In the speech, Selina Hossain highlighted the points to be considered by a writer in the field of writing. According to her, the writer will stiffen the spine and write remaining honest with his feelings. S/he should not become a parasite or a slave to the will and unwillingness of others. She also said that it is dishonorable for a writer not to be able to speak honestly.
The lecture was organized in the memory of a former student of EWU, Nehreen Khan, the late daughter of Dr. Akbar Ali Khan, a former adviser to the caretaker government of Bangladesh. On this occasion, Selina Hossain, an award-winning personality of 'Sadhinota Padak' and 'Ekushey Padak' was honored at the program.
Syed Manzur Elahi, Chairperson, Board of Trustees, EWU, and former adviser to the caretaker government of Bangladesh, Professor Dr. M. M. Shahidul Hassan, Vice-Chancellor, Professor Dr. Fakhrul Alam, Former-Pro Vice Chancellor, A. Z. M. Shafiqul Alam, Treasurer, Ariful Islam, faculty member, of EWU also delivered their speech on the occasion. Dr. Akbar Ali Khan was present at the lecture, along with faculty members, students, and other dignitaries.