THE WINNER OF "EEE DAY 2022" AT NSTU IS TEAM O-ZONE FROM EWU ROBOTICS CLUB
---
Dec 20, 2022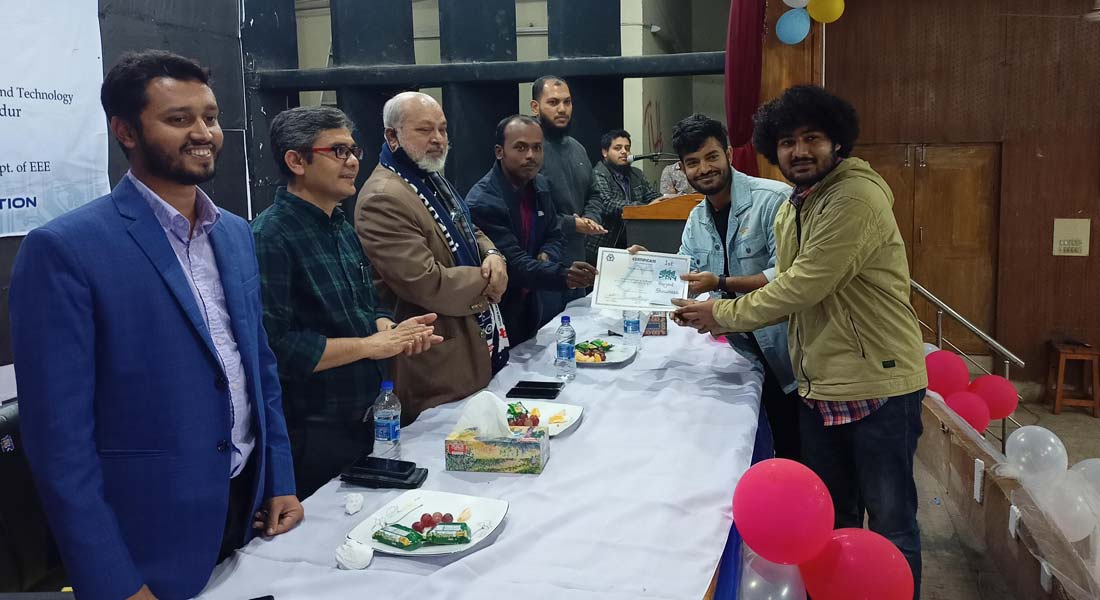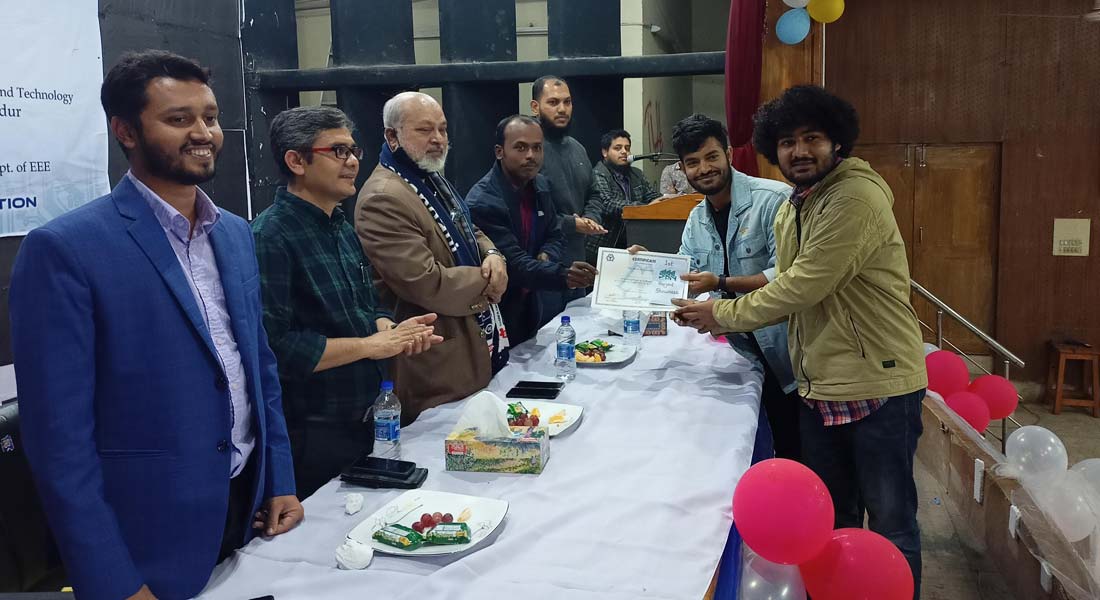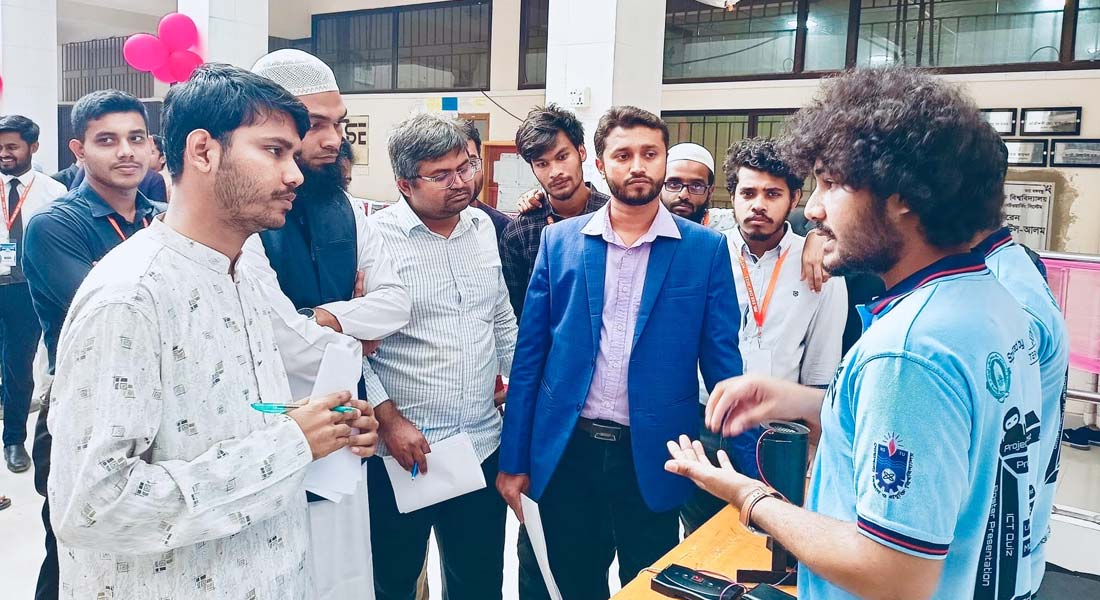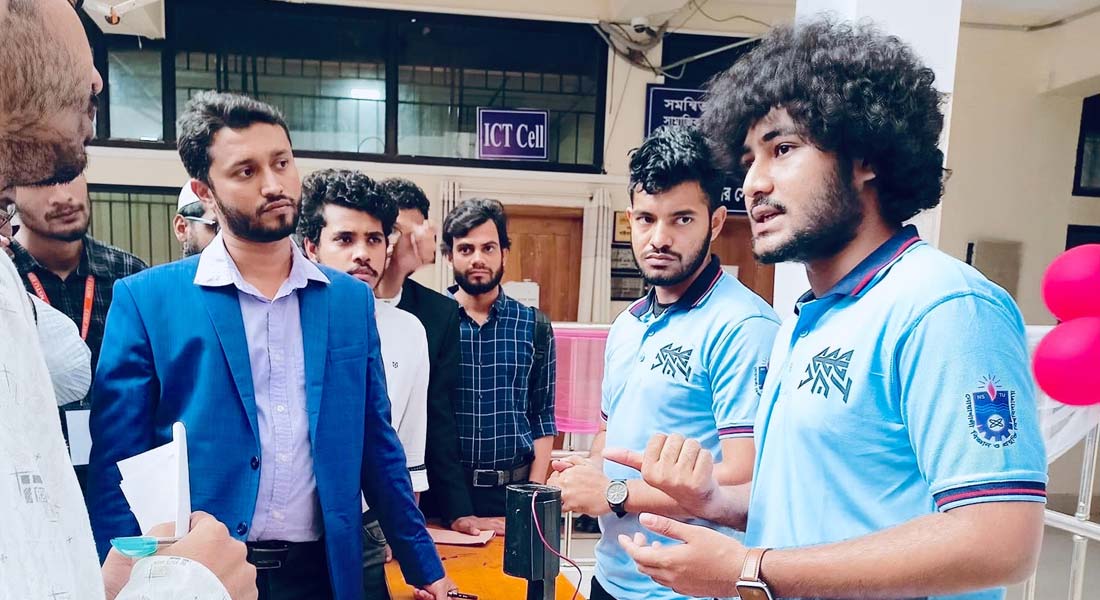 The team O-ZONE consisting of Md. Salauddin Sakib, Hossain Mohammad Latif from East West University Robotics Club (EWURC) has won the "EEE Day 2022" competition powered by ISLAMI BANK BANGLADESH LTD and TERNARY MART. The EEE association of Noakhali Science and Technology University organized the competition on 11th & 12th Dec 2022 at their campus.
The competition was segmented into 8 portions and there was tremendous competition among the teams from private and public universities in Bangladesh. Team O-Zone won the competition on the project showcasing portion and became the Champion in that segment.
The project on display was O-Zone, an innovative fume purification system that separates toxic substances from the exhaust and deposits them inside the device, which can then be recycled and turned into useful products.
The East West University Robotics Club (EWURC) always encourages its members to be creative and engage in many competitions, and it also helps them by providing ideas and assistance to succeed in these events, in keeping with the club's mission. Dr. Ahmed Wasif Reza, Moderator of the EWU Robotics Club congratulates the winning team.