Workshop on "Curriculum Revision and Content Development" on Thursday, 26 May 2022
---
May 31, 2022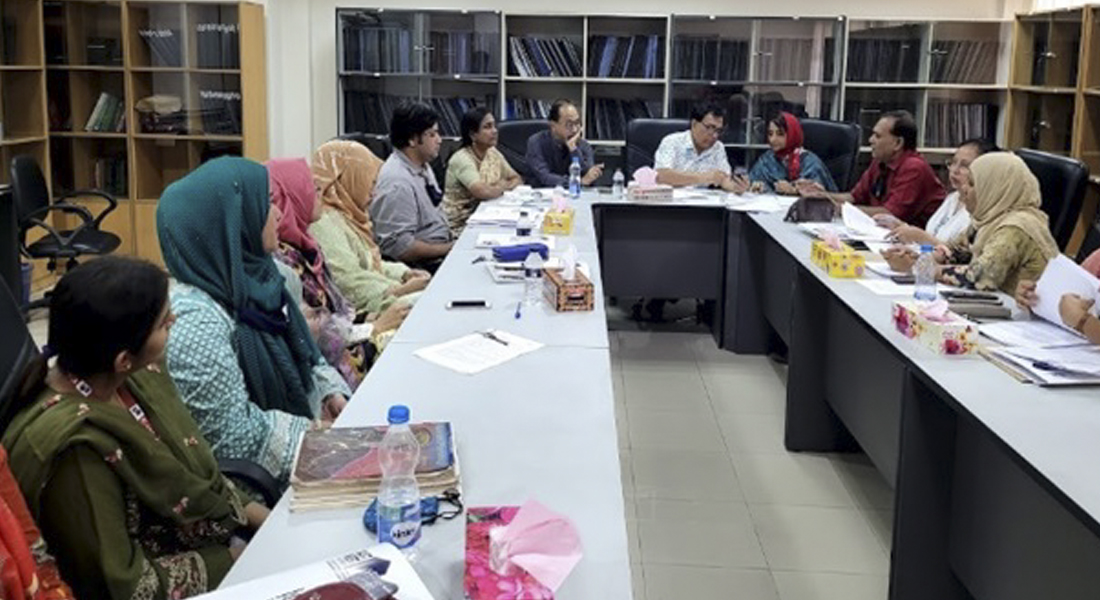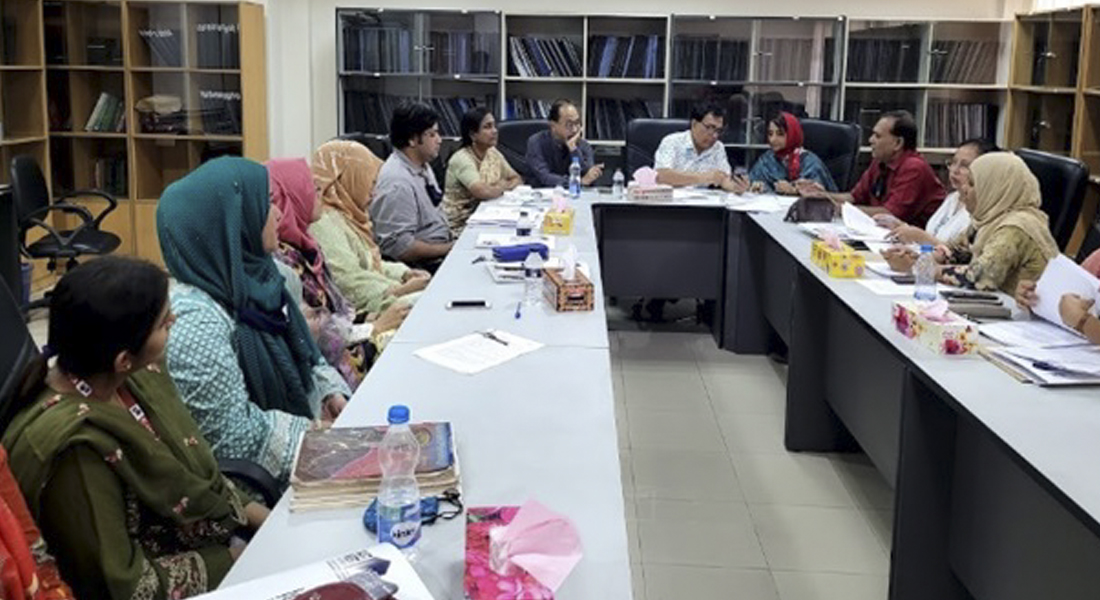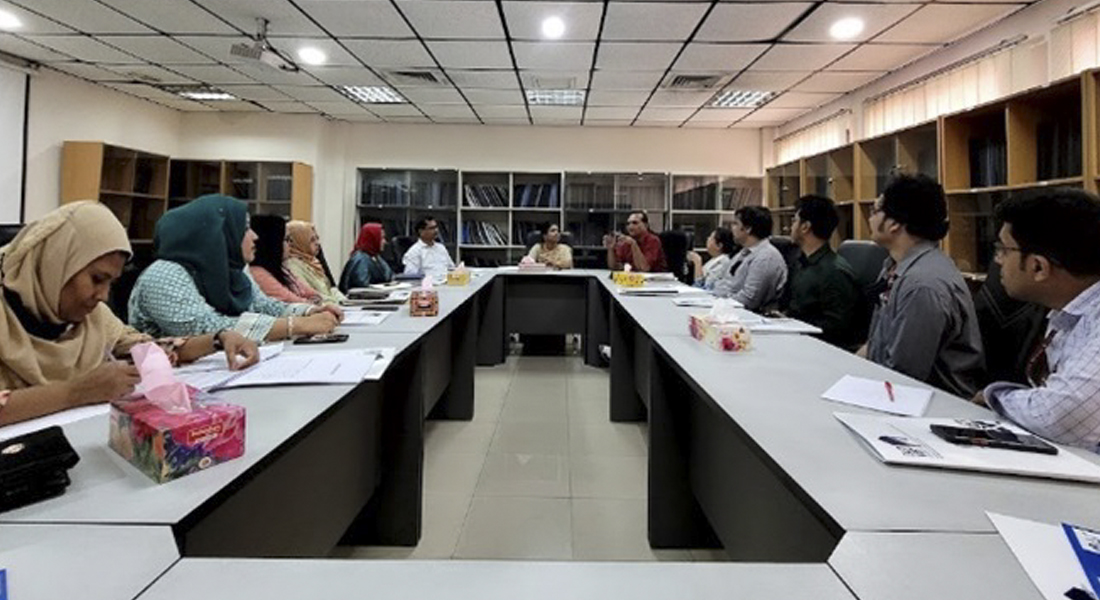 On Thursday, 26 May 2022, the Institutional Quality Assurance Cell (IQAC) of East West University (EWU) has organized a workshop on "Curriculum Revision and Content Development" for the faculty members of the department of Pharmacy to enhance their knowledge of designing courses for an Outcome-Based Curriculum with learner-centered teaching methods and quality indicators of a good Outcome-Based Curriculum. Professor Dr. Sufia Islam, Chairperson, Department of Pharmacy has moderated the session.
Dr. Muhammad Asaduzzaman, Associate Professor, Department of Clinical Pharmacy and Pharmacology, University of Dhaka, and Professor & Dean Dr. Sitesh Chandra Bachar, Department of Pharmacy, University of Dhaka were present at the workshop as resource persons. Dr. Asaduzzaman and Professor Dr. Sitesh discussed on the topic of "Reviewing the existing B PHARM syllabus" and "Content development according to OBE" respectively. The main object of the workshop was how to develop well-designed curricula that deepen learning and supports students in gaining important core competencies.
The event was attended by 21 faculty members from the department of Pharmacy. The participants expressed their gratitude to the resource persons of the workshop, Professor Dr. Sitesh and Dr. Asaduzzaman for their valuable time, the EWU authority for approval and IQAC for arranging this workshop. The participants found the program fruitful and relevant to curricula design and program development. IQAC has plans to hold similar events in the future.