"50+ Years of Economy: Festivities, Culture, & Sports" organized by East West University Economics Club
---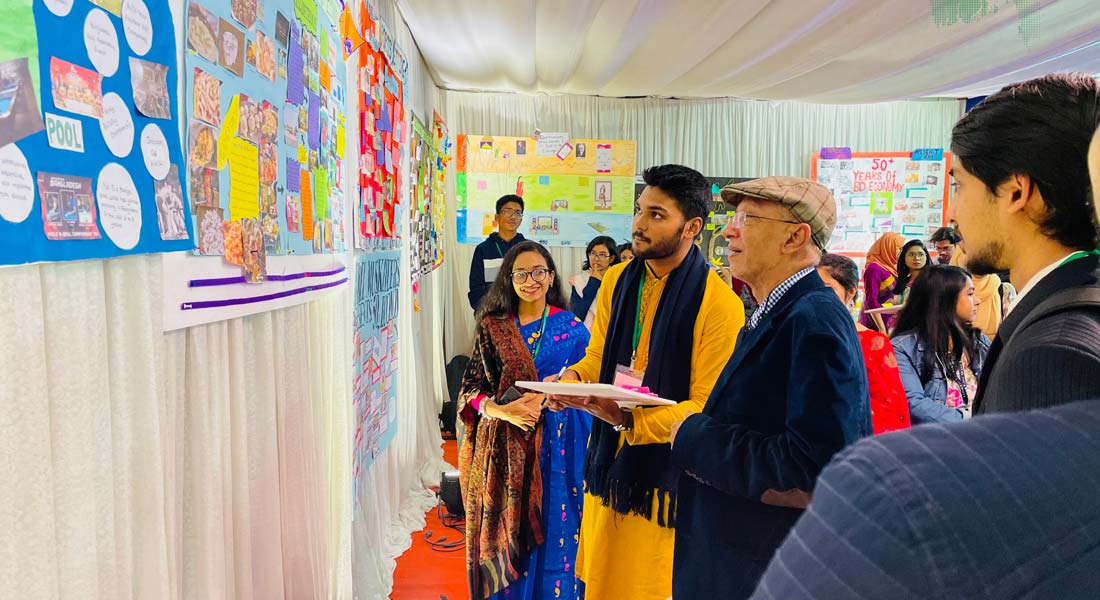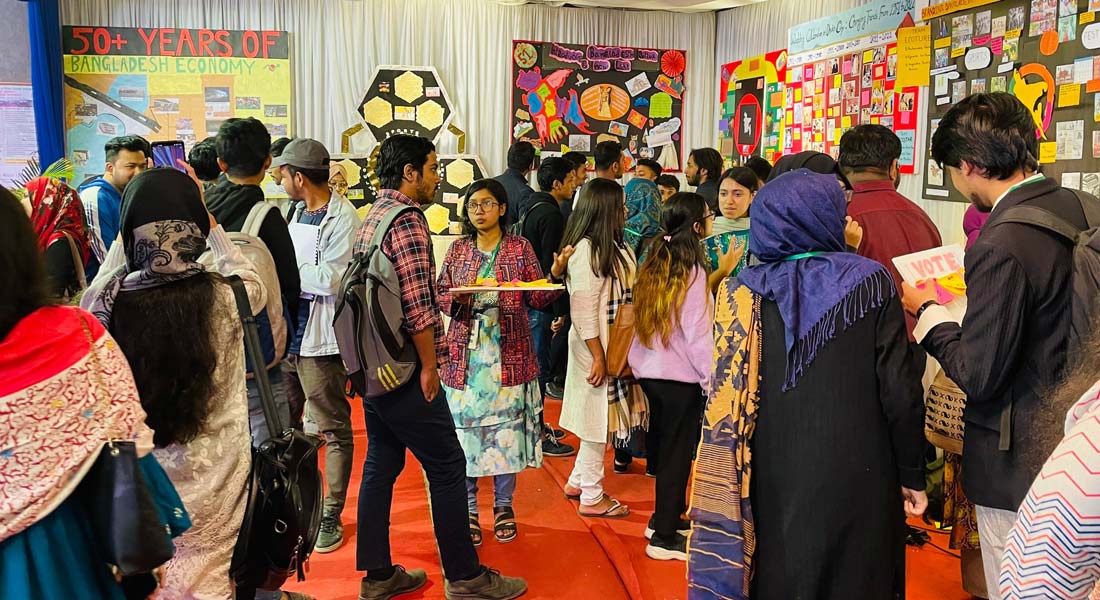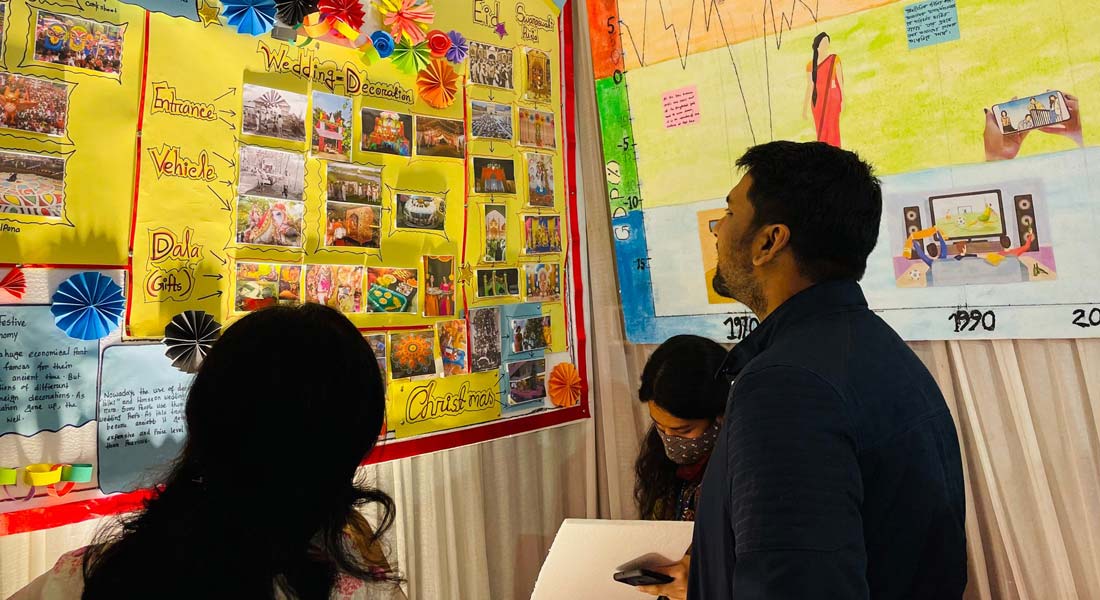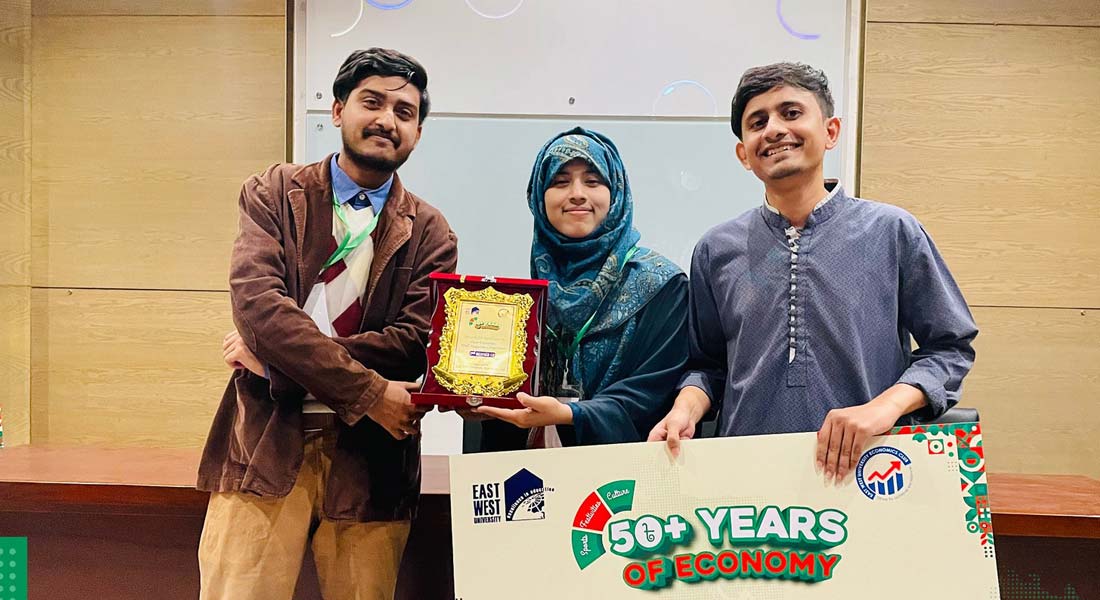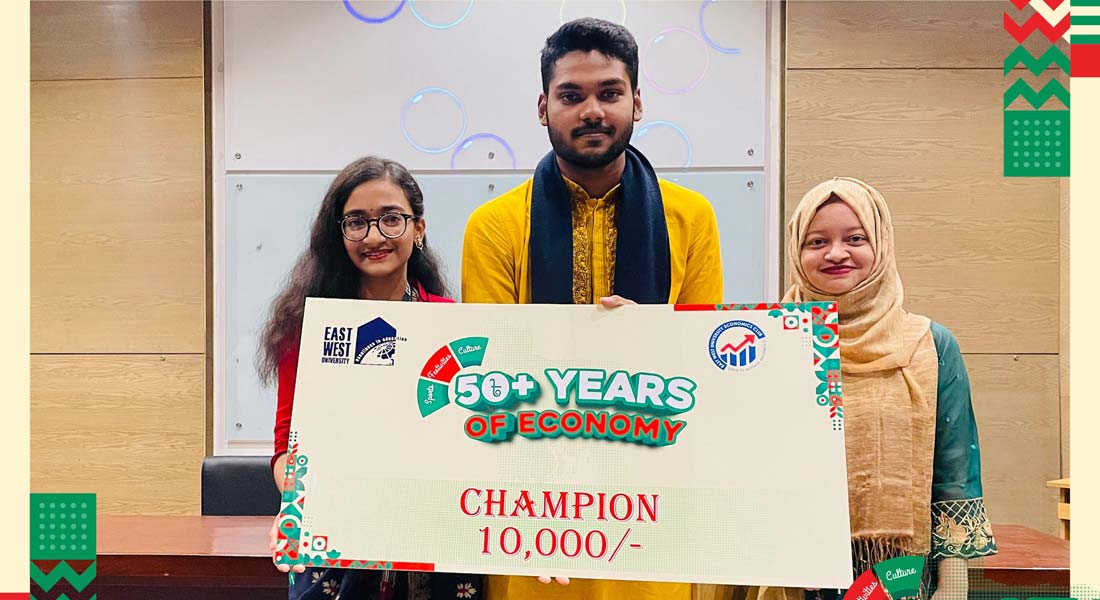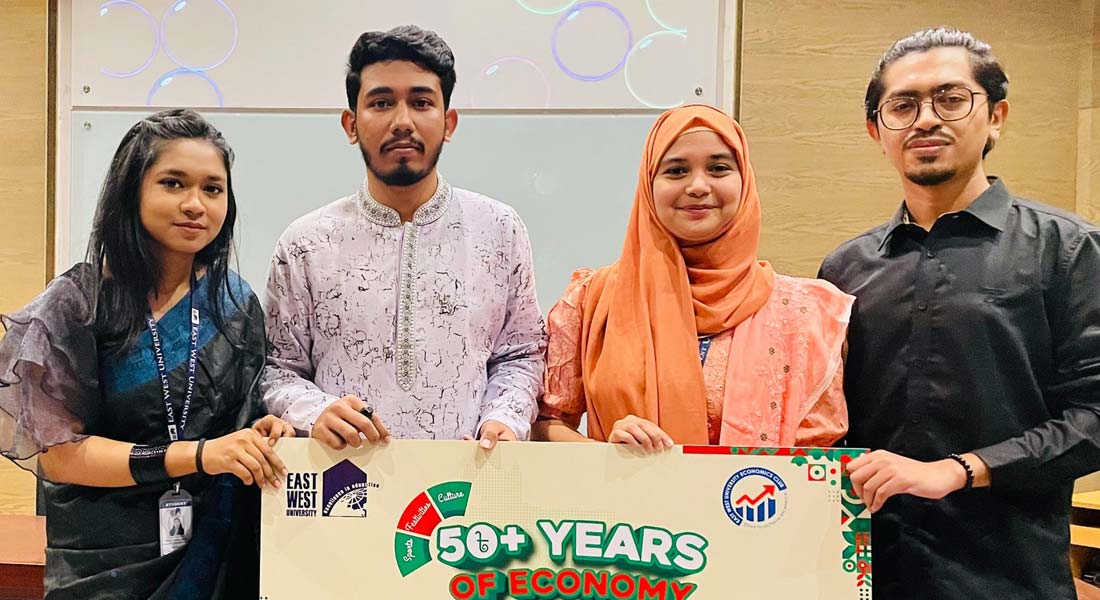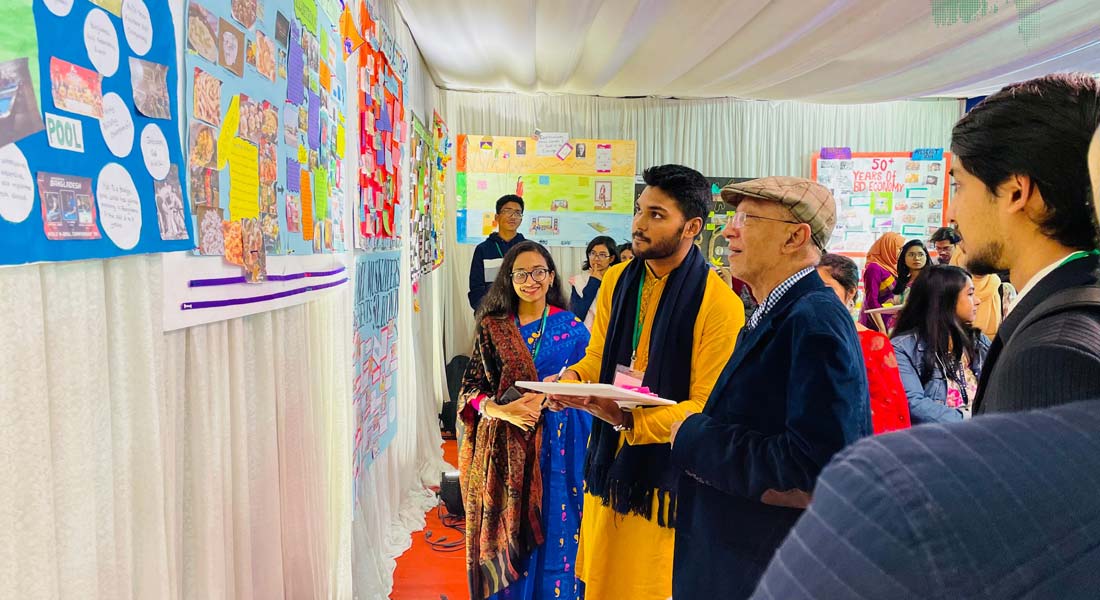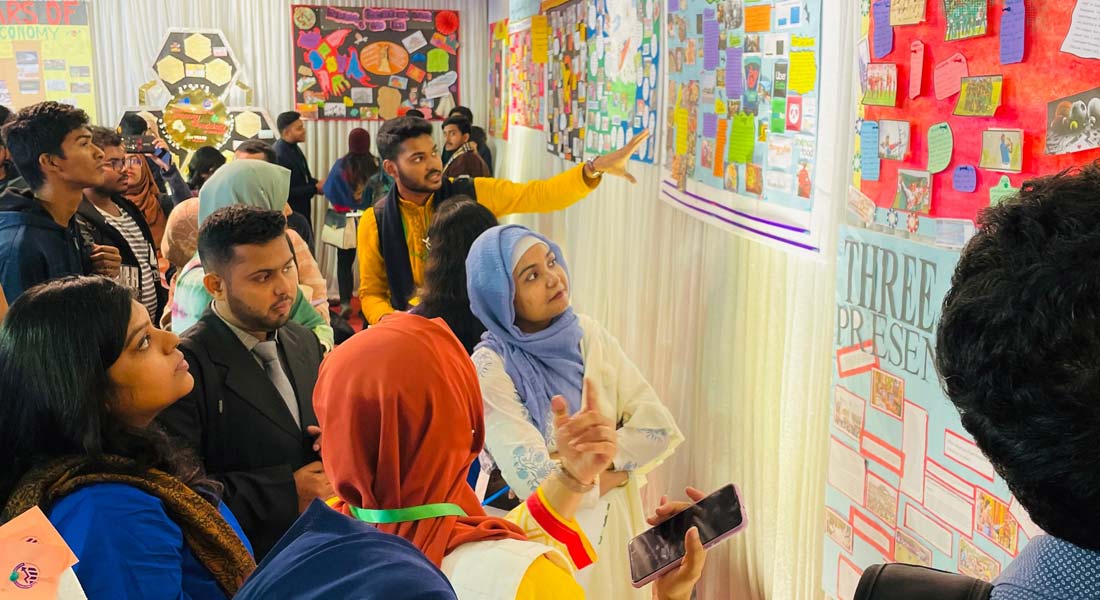 To celebrate the occasion of 50+ years of Bangladesh, the East West University Economics Club had organized an Inter-University wall magazine competition named "50+ Years of Economy: Festivities, Culture, & Sports." The event took place on the 26th, 29th, and 30th of December 2022. Through this event, the EWU Economics Club created a platform for the students to showcase their thoughts and creativity on the following topics. A total of 21 teams had registered and competed in the contest.
The competition consisted of five segments-
Topic submission with a short description
Brain booster seminar
Wall magazine exhibition
Extempore speech
Presentation
On the 26th, the "Brain Booster Seminar" was held for the participants. The guests of this segment were Estiaque Bari, Senior Lecturer, Department of Economics; and Tonima Hamid, Adjunct Faculty, Department of Economics. The participants were given ideas on how to connect the cultural aspects with the economy and how to portray their thoughts on the wall magazine through the guests. On the 29th, the "Wall Magazine Exhibition" segment was held from 10:00 am to 5:00 pm in the WiFi zone. The judges went to the exhibition and checked the work of each of the teams one by one. The winners were evaluated regarding their presentation skills and the votes of the faculty members and visitors.