"Workshop Carnival 1.0," arranged by East West University Debating Club
---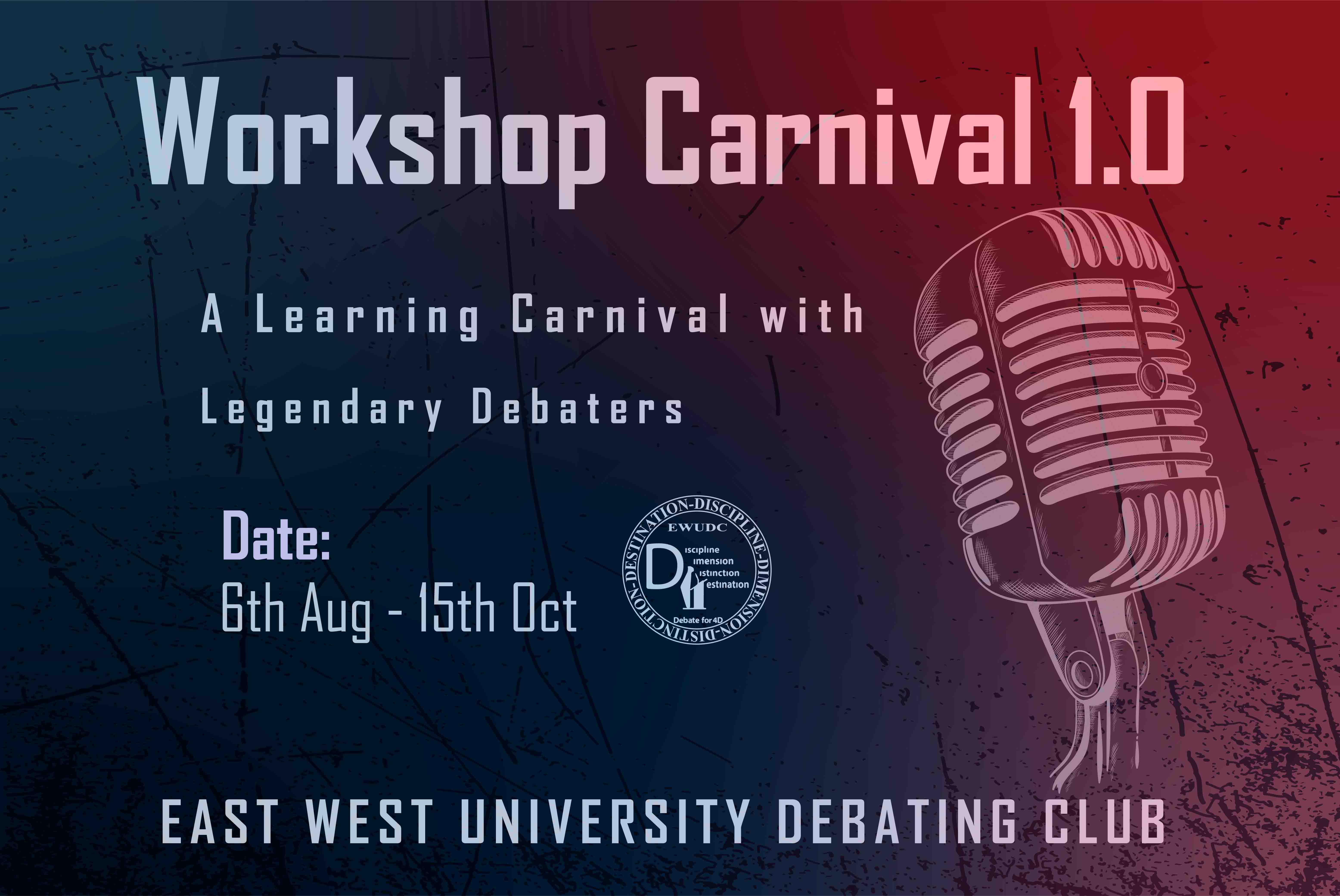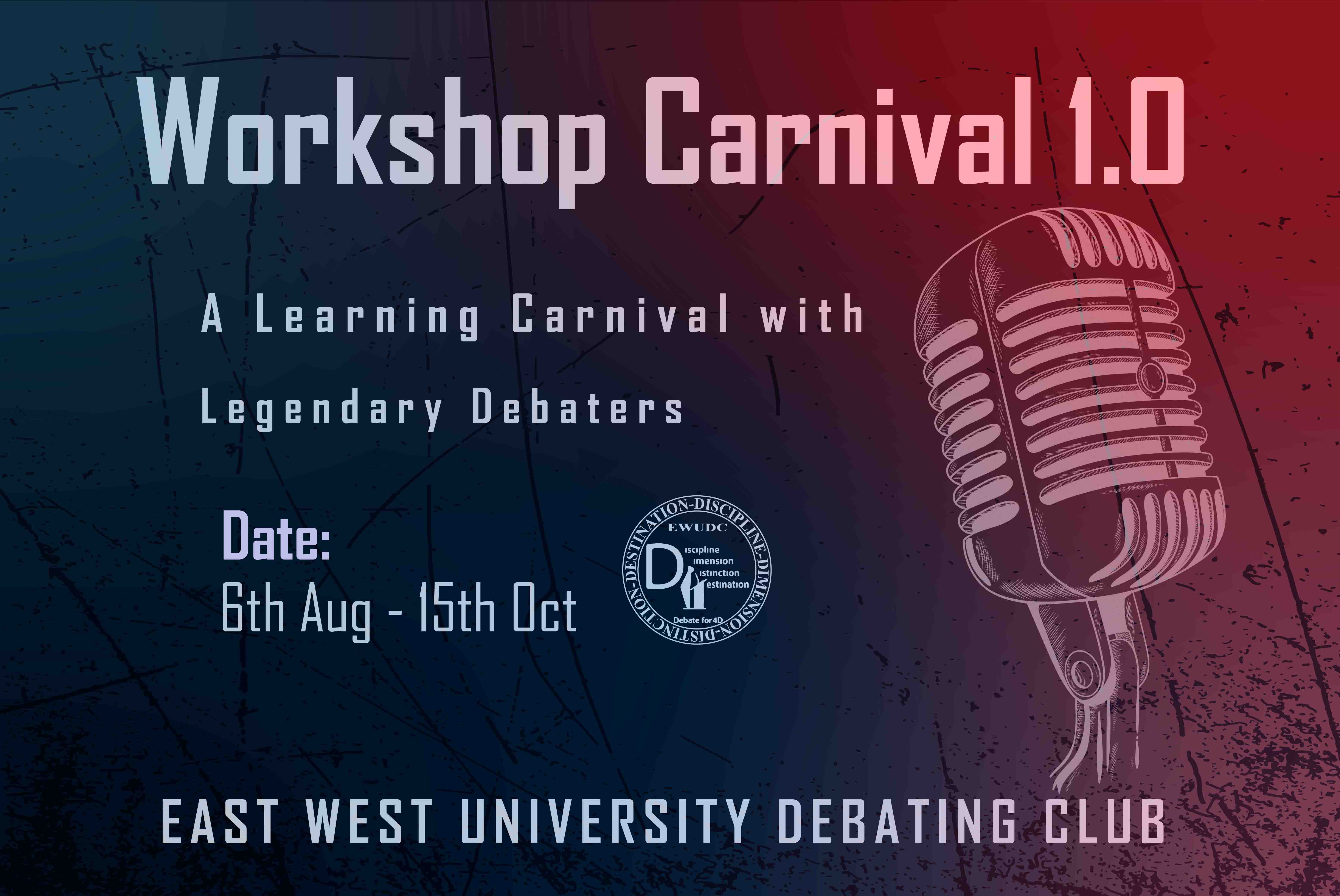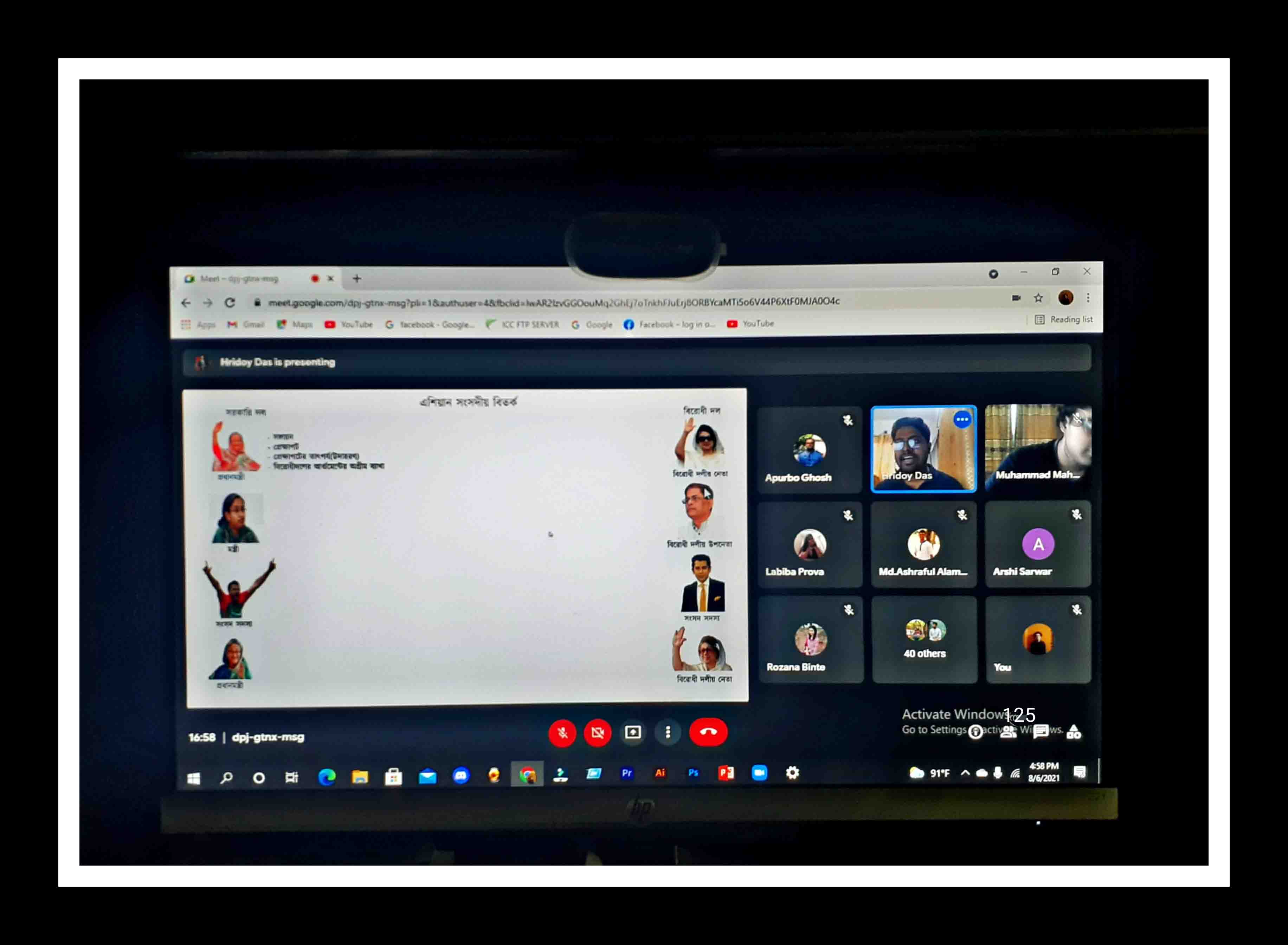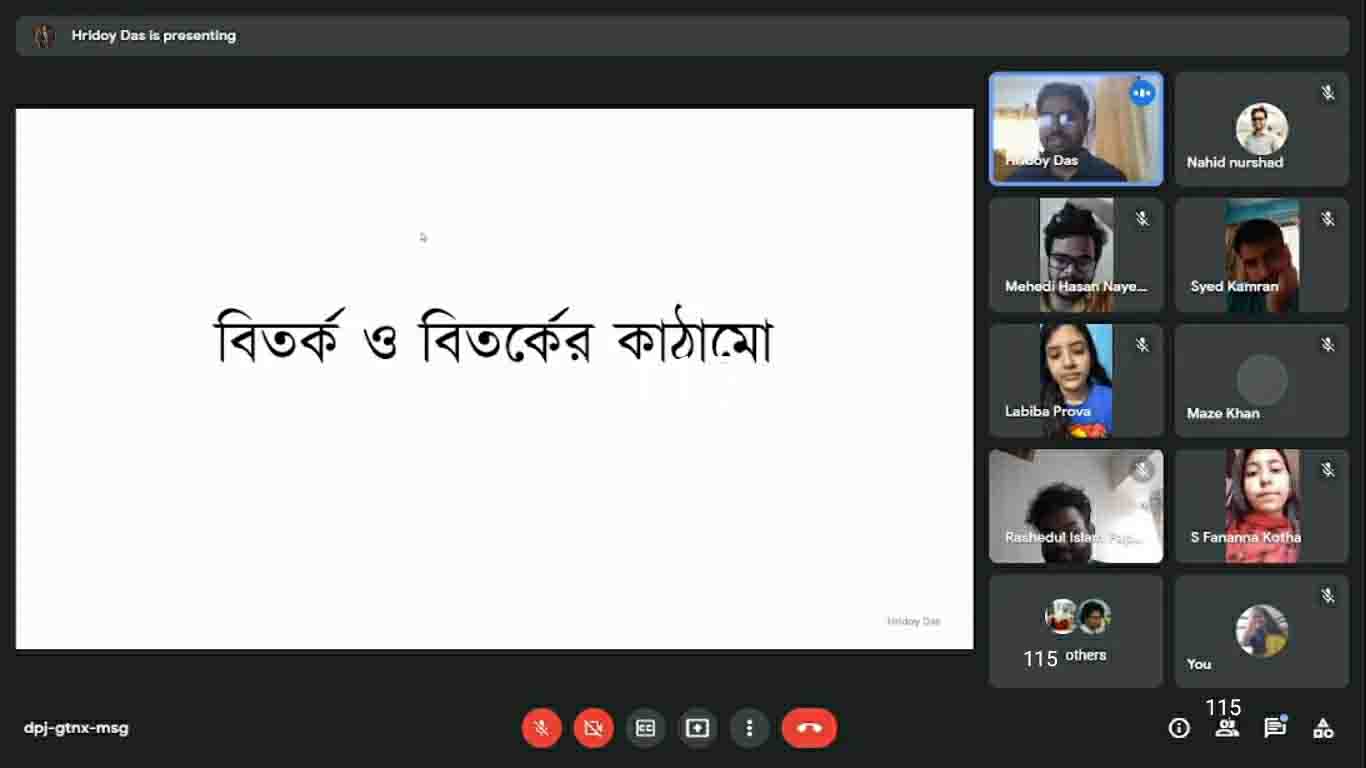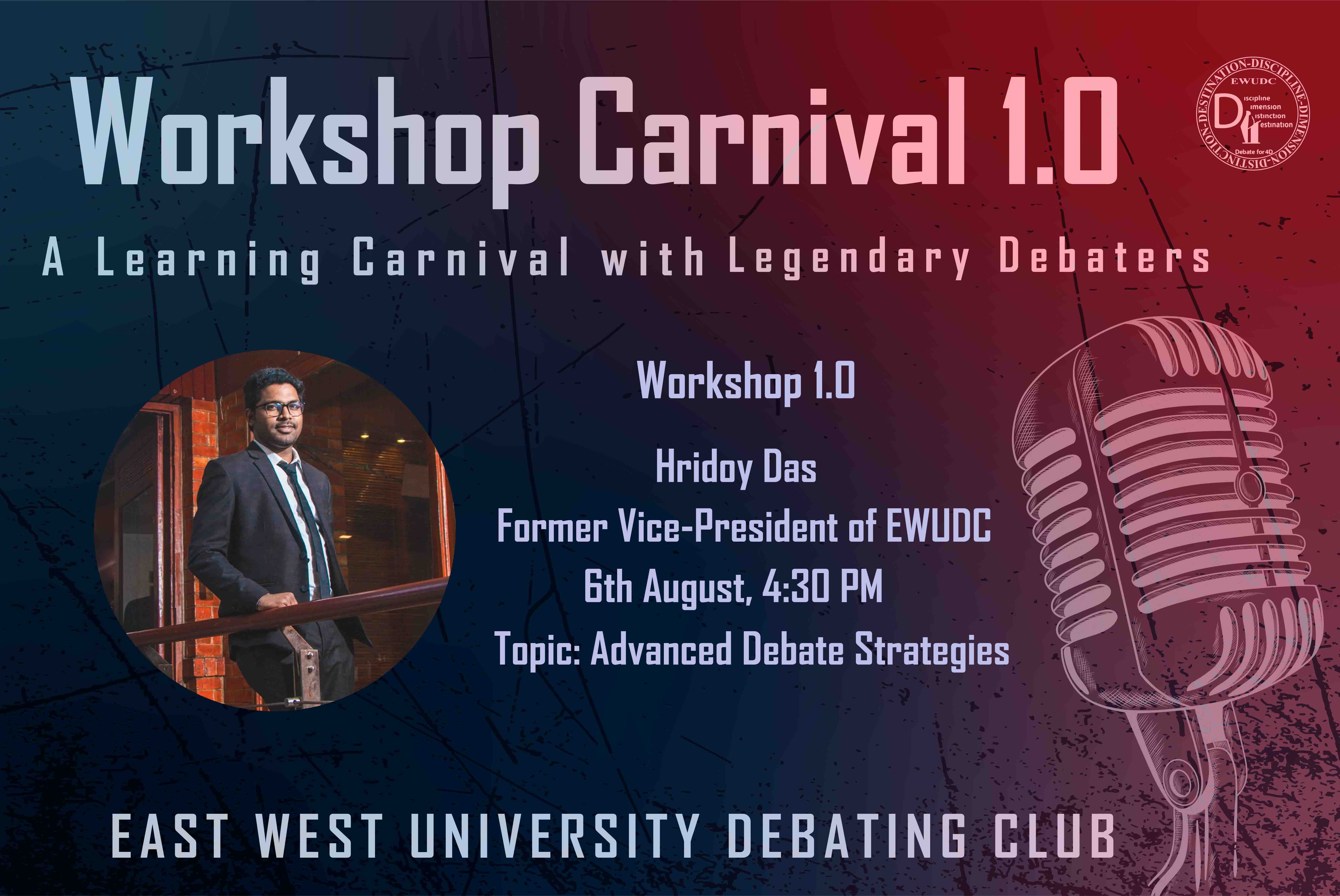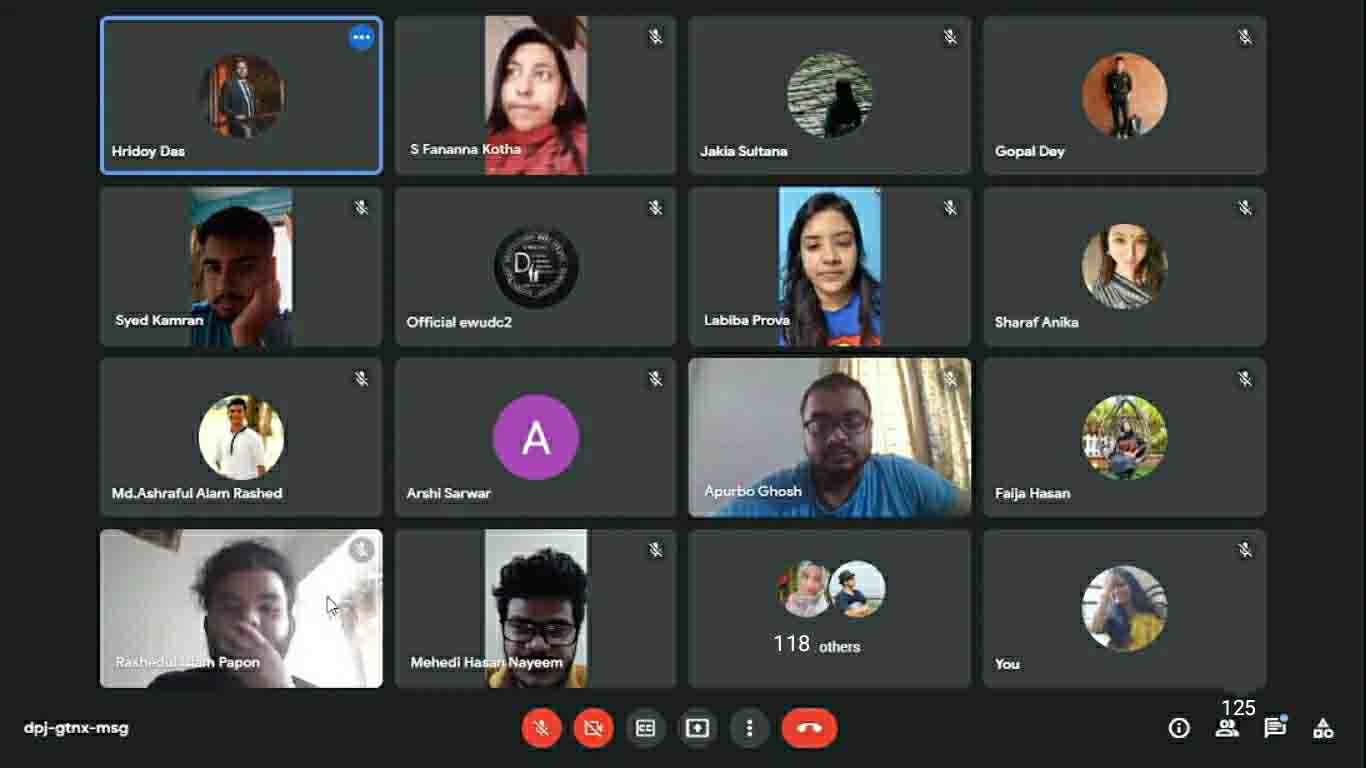 East West Debating Club is arranging a 2 month long online debate training session named Workshop Carnival 1.0 which will be held during 6th August, 2021 to 15th October, 2021. The training program is segmented into twelve different workshops and in these workshops 12 outstanding former debaters will provide their guidance and teach advanced tactics to bring out the amazing performances from our recent debaters.
The very first session of the workshop carnival was successfully organized by East West University Debating Club on this 6th August, 2021. The workshop was conducted by one of the former vice presidents of our club and legendary debater during his era, Hridoy Das. He is an expert in advance strategies of Bangla Asian Parliamentary debate format and honored with numerous national trophies. Almost 120 current members of East West University Debating Club participated in that session and interacted with the guest trainer actively.
East West University Debating Club always take these types of initiative to make their members skillful and innovative in every field of knowledge.