ECPA has become champion in the recitation segment at BUP Folk and Cultural Fest 2023
---
Nov 02, 2023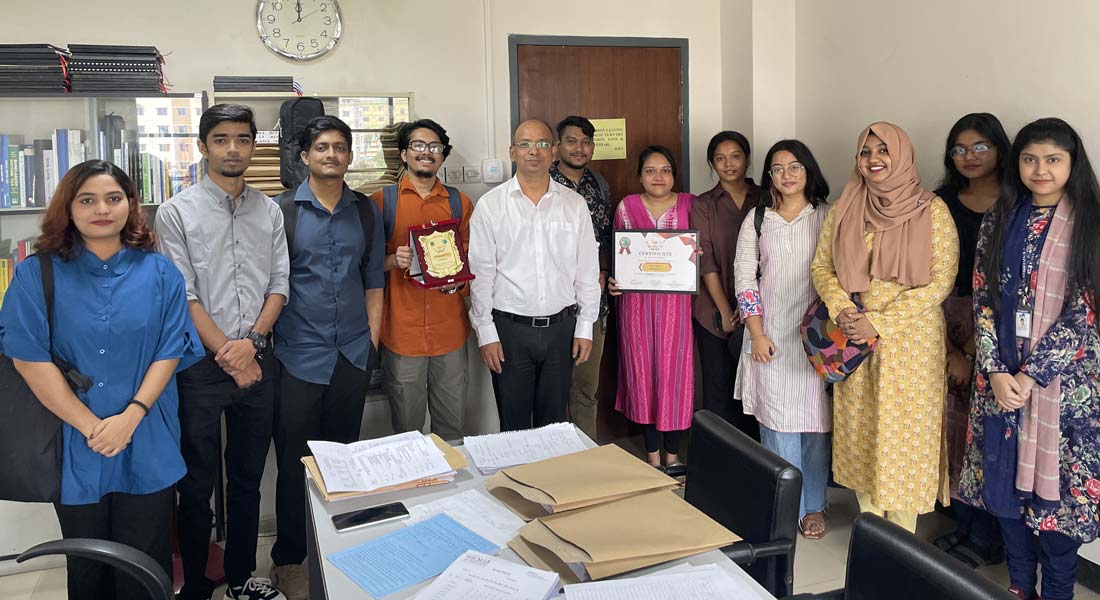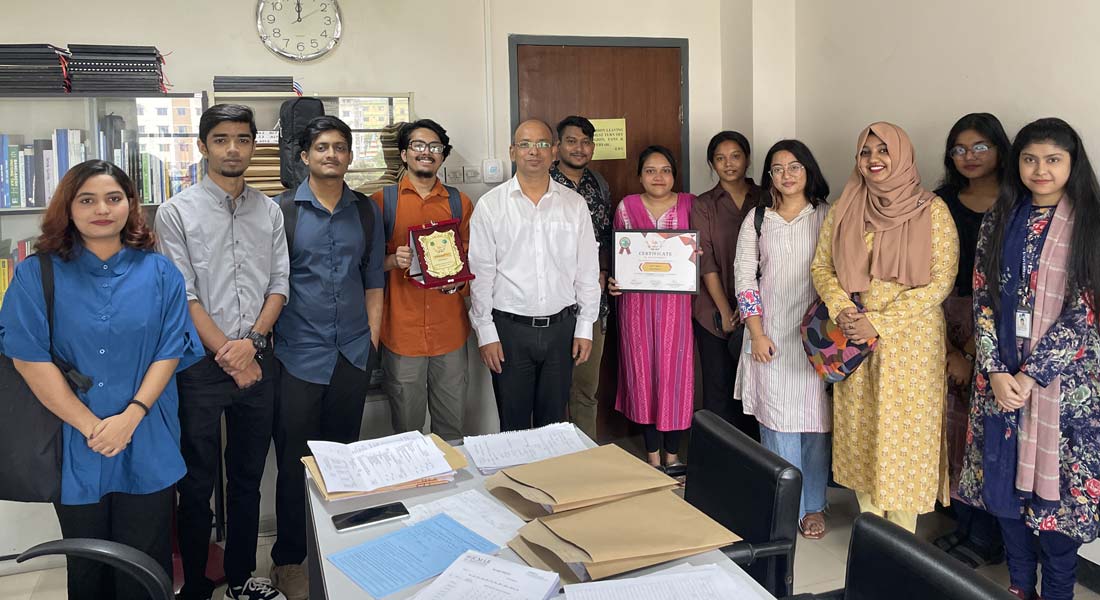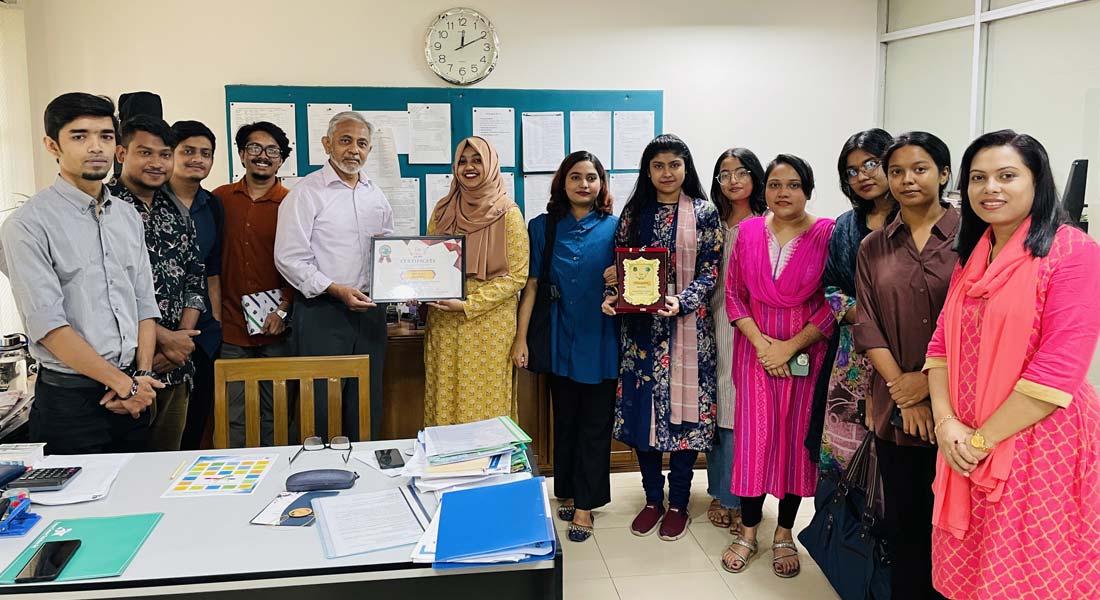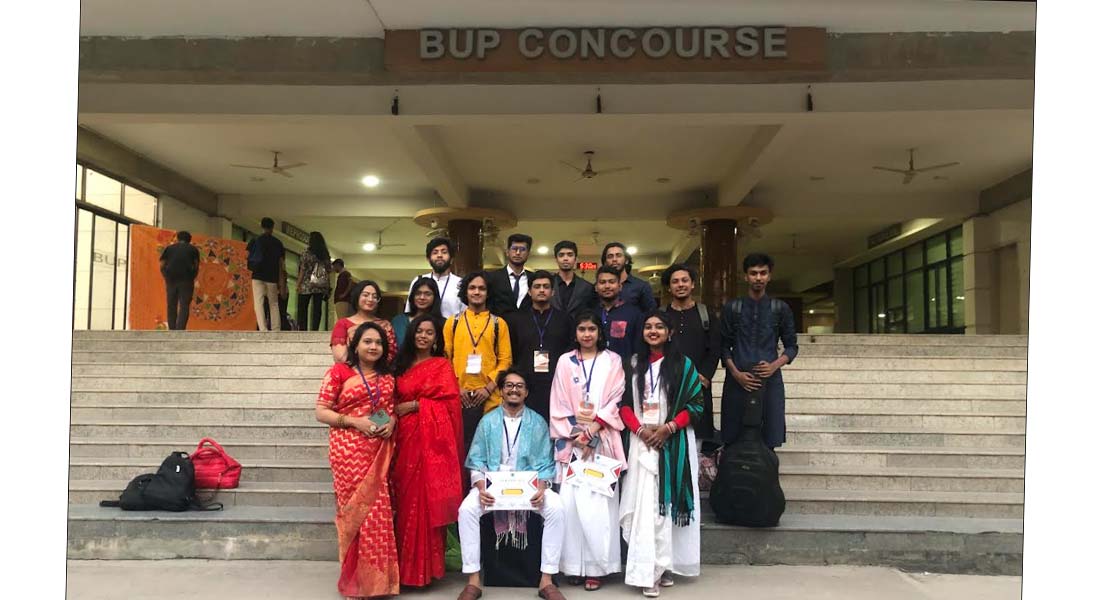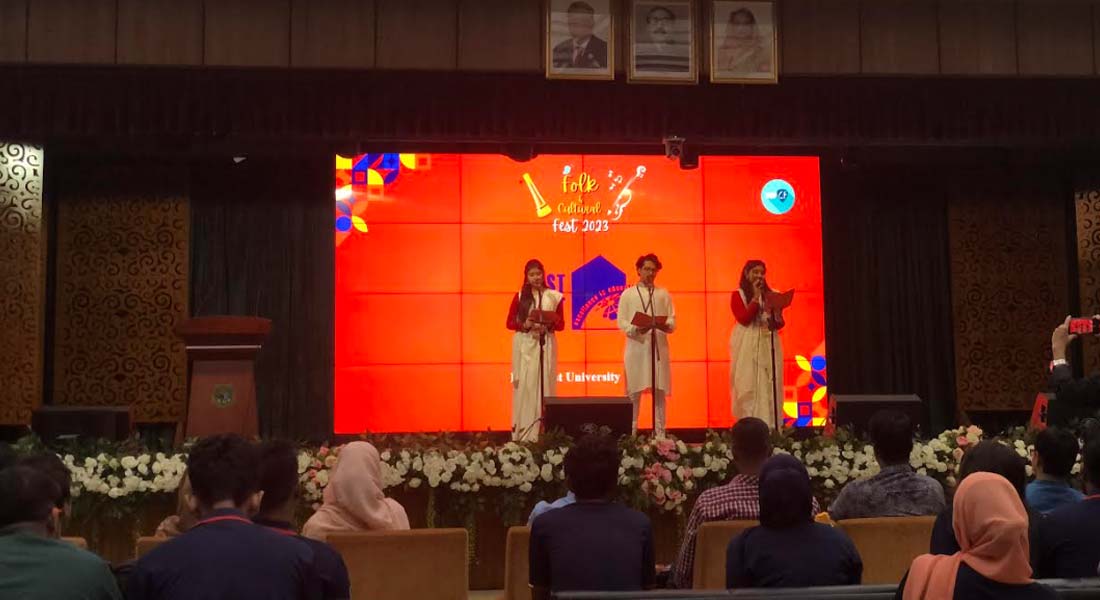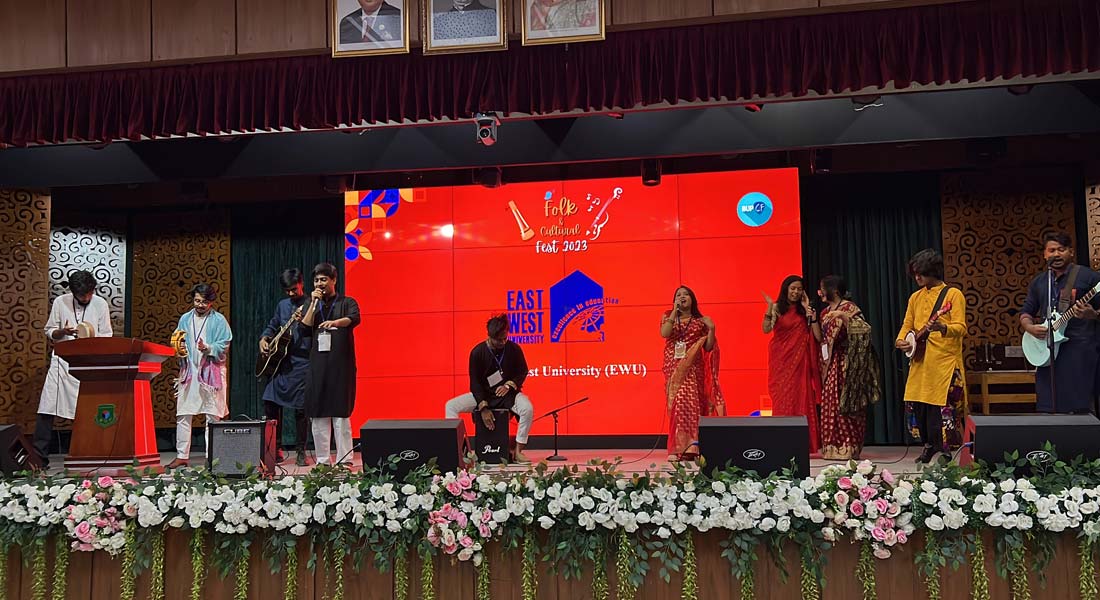 East West University Club for Performing Arts has become champion in the recitation segment at BUP Folk and Cultural Fest 2023 organized by BUP Cultural Foram of Bangladesh University of Professionals on this 28th October 2023.
With the belief in true art ECPA's Reciters Jitu Islam Smrity, Nazifa Satta and Shaikh Istiaq Abbasy has performed a special recital named "Manush". The judges, panel and audience were mesmerized by the performance. Which added another feather to the legacy of ECPA.
On behalf of the club and performers, ECPA president K.T.M. Ashiqur Rahman Preetom and Event Coordinator Sabbir Rayhan Opy collected the trophy on 29th October, 2023.
ECPA Moderator, Dr. Nikhil Chandra Shil expressed his delight and joy with the performers and other members. In addition, Nahid Hasan Khan, Adviser Student Welfare, also believes ECPA will continue their legacy and bring more success for the University.
Previously, ECPA lifted the champion trophy in the year 2018 and 2019 edition of this fest.